Uganda Revenue Authority (URA) has given out five bicycles and one motorcycle to lucky winners in Kabale as part of its 'Mpa Receipt Yange' campaign.
The winners were rewarded on Friday after the 3 days campaign at the bus park in Kabale municipality. The campaign seeks to appreciate compliant receipt users across the country.
The winners included John Peter Buhinja, a super market owner from Rwakaraba who won 2 bicycles consecutively, Legeza Turyamutunga a trader in the Kabale Central market also got 2 bicycles while Rogers Aijuka got a bicycle. The grand winner was Joshua Mbabazi, a mechanic from Butobere ward who won a Motorcycle.
According to Arnold Murindwa Wokulila, the Kabale area office supervisor, the objective of the campaign was to positively influence taxpayers' attitudes towards proper book keeping.
"We all know that a receipt is the only document issued by the seller to the buyer as evidence of transaction and once it is not availed, the client is somehow not given fair treatment," he said.
Mulindwa warned the business community against the tendency of not issuing receipts saying that they will soon embark on an operation to have those who do not follow existing procedure handled legally.
Joshua Mbabazi, the motrorcycle winner hailed URA for the campaign saying that his victory would boost his income.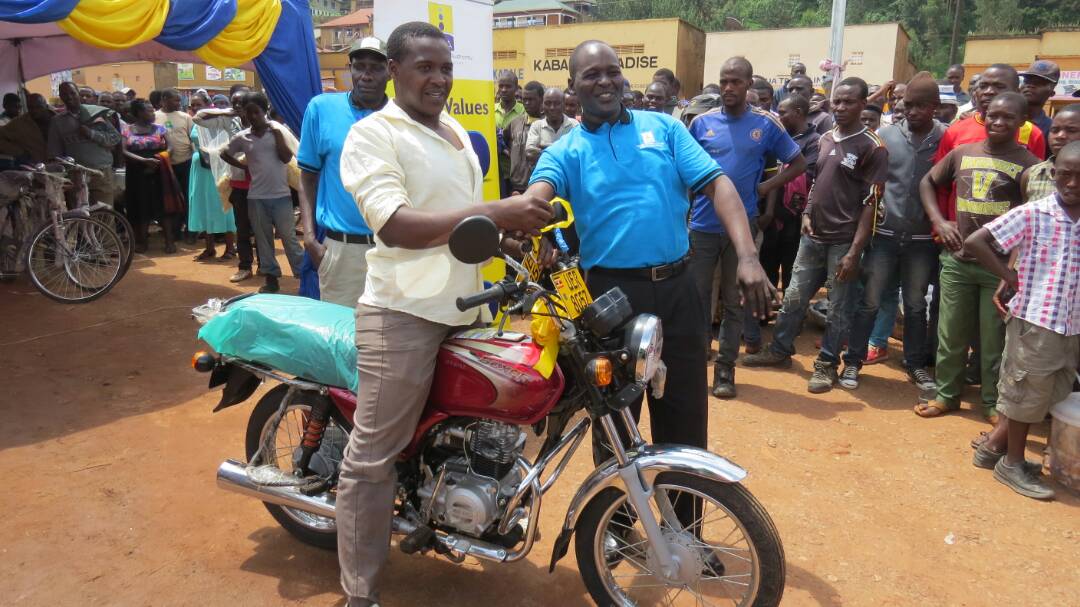 "I have only been getting money from my mechanic works but now I am going to diversify and start a boda-boda business which will generate for me some additional money," said Mbabazi.
Brenda Mutembandegye, a business lady said that the campaign has helped her to realise the importance of using receipts in her business and she will make it a guarantee to all her clients to get receipts.
"I have been issuing receipts to only customers who request for them but now I will be encouraging my clients to always ask for receipts every time," said Mutembandegye.