Seven-year-old female rapper, Felista, has reported to the prestigious Kampala Parents School after she was awarded a scholarship by the Ruparelia Foundation.
Felista who sang 'Nawambye' and 'You Know Me' appeared at a news conference at Kampala Parents School on Monday, dressed in the school uniform. She was in company of her parents, Rajiv Ruparelia the Director of the School as well as the school's headteacher.
Felista will join another 7-year-old rapper, Fresh Kid, at the school. Fresh Kid was offered a scholarship by the same Foundation in April of last year. 
In explaining why the Foundation chose to support the two kid singers, Rajiv said they (Felista and Fresh Kid) have promoted themselves and they deserve the offer.
"They have promoted themselves, come out to the public and put themselves out there. They have built a name for themselves. They are reputable and known for the work they do," Rajiv said.
"They are rough diamond at the moment. We can only polish them now. They are the diamond, we are the polisher".
Felista's dad, Mike Nyanzi who doubles as her Manager expressed gratitude towards Ruparelia Foundation for the gesture they showed.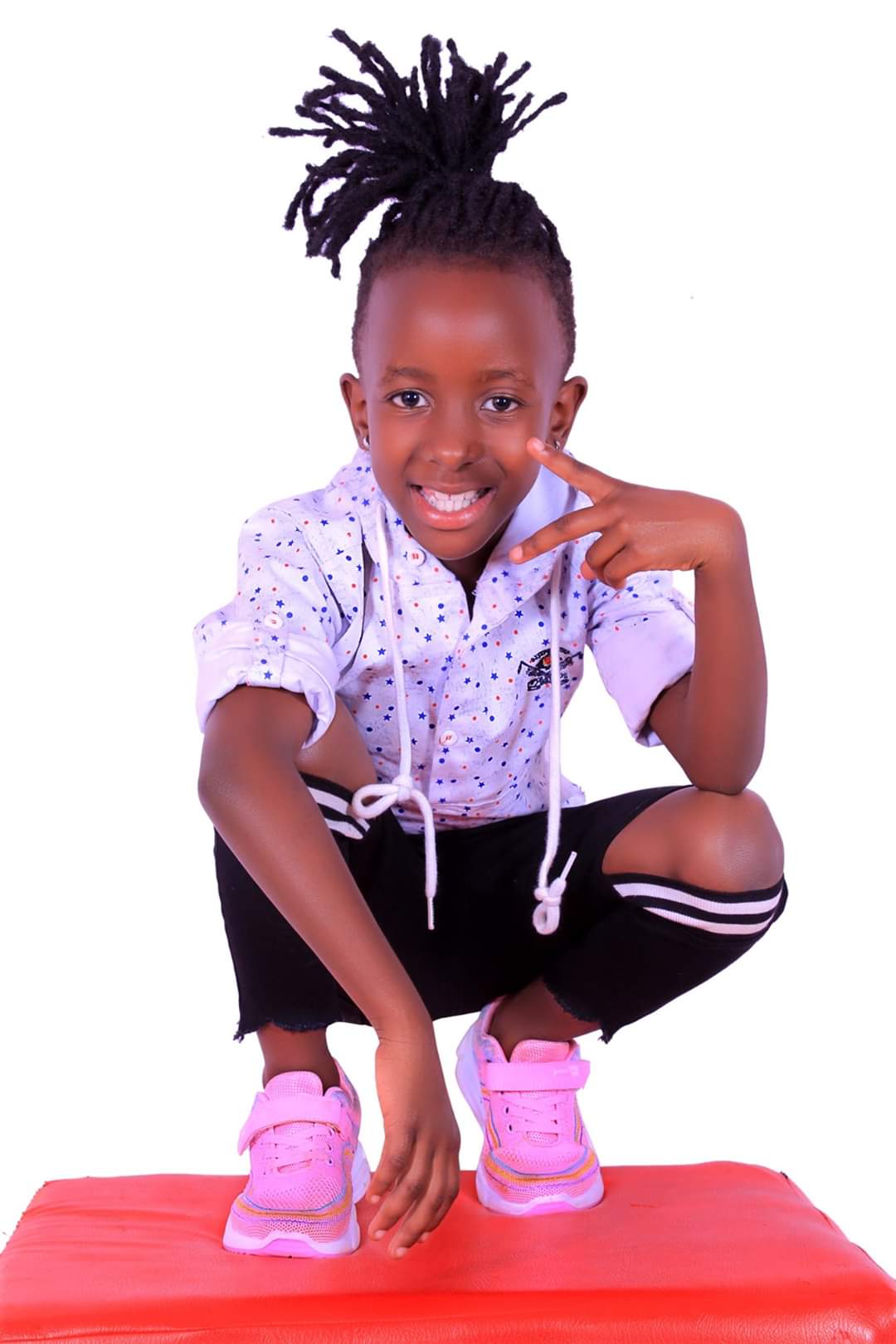 The news regarding the scholarship emerged in December last year, following a meeting between Rajiv and Felista's dad, however it was pending her performance in the admission interview this month.
This scholarship, many believe, could turn around the future of the two singers for the best given Kampala Parents is one of the most affluent schools in Uganda. Both kids have been raised by peasant parents. There is already notable change in Fresh Kid's expression in the English language since he enrolled at the school.
When Fresh Kid, who opened the way for Felista and other kid singers like Kapilipiti and Ring Rappa, first emerged, the issue of his education sparked controversy, with the Minister in charge of Children's Affairs insisting the boy concentrates on school. 
On Monday, Felista told reporters she Felista was excited to join Kampala Parents. She said she will manage to juggle between school and her music career.
"I'm happy to be in the same school as Fresh Kid because he (Fresh Kid) is my friend," Felista said.
Both Fresh Kid and Felista recently performed at the Kampala Parents Students and Staff Party in celebration  of the 2019 Primary Leaving Examinations (PLE) results.