Centenary Bank has Tuesday signed a partnership with African Guarantee Fund (AGF) which will see up to USD 10m (Shs 37bn) availed to the bank to ease lending to Small and Medium Enterprises (SMEs) in Uganda.
The loan portfolio guarantee agreement is a 5-year partnership aiming to derisk the financing towards SMEs.
The signing was undertaken between Fabian Kasi, the chief executive of Centenary Bank and Felix Bikpo, the chief executive of AGF Group, at the bank's headquarters in Kampala.
Kasi told reporters that the collaboration will be able to ease access to credit for SMEs and enable the bank to provide long term financing which otherwise would not be possible.
"Centenary Bank is passionate about people's financial wellbeing and we're always seeking for the right partners," he said.
In 2018, Centenary extended loans worth Shs 160bn to 3,500 SMEs, according to Kasi. He said the bank is looking to grow this figure going forward.
He noted that more solutions are needed to address the challenges that face SMEs, among them insufficient funding, access to finance and skills on financial management.
"SMEs account for 80% of the private sector. They are critical for providing the tax base that this economy badly needs," the Centenary Bank CEO said.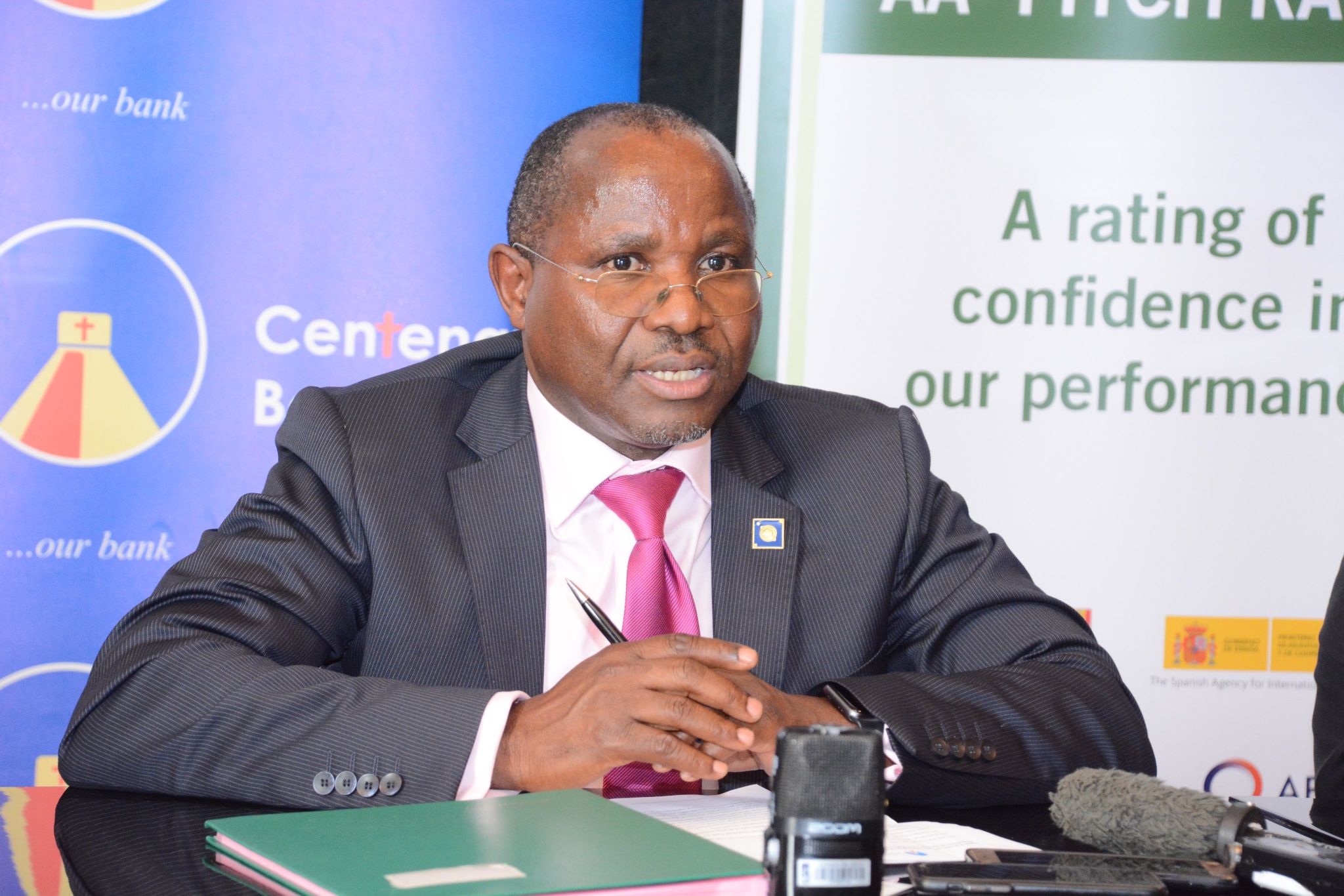 In his remarks, AGF's chief executive, Felix Bikpo said AGF was proud to partner with Centenary because the bank understands the real challenges facing Africa.
"SMEs are critical in addressing poverty. More than 80% of the economic growth globally is driven by SMEs. The private sector in Africa is 90% constituted by SMEs but one of the problems is access to finance".
He said the Fund does not have preferential treatment to any particular SMEs since AGF understands that different countries have different sectors that are a priority.
With a footprint in 40 African countries, AGF has to date supported 20,000 SMEs on the continent.
According to Uganda Revenue Authority (URA) figure, there are about 377,000 registered SMEs in Uganda. The latest figures indicate that the top 1,000 contributed Shs 9.3 trillion in tax revenue.
The creditworthiness of majority of the SMEs  however still remains low. For some, especially those in the agricultural sector, their attractiveness to financial institutions is low since agriculture is a highly unpredictable venture. Other enterprises still lack the assets to serve as collateral if they are to be eligible for loans.
Both Wilbrod Owor who heads Uganda Bankers Association (UBA) and Evarist Kayondo who heads Kampala Capital City Traders Association (KACITA) agree that the timing of the AGF – Centenary Bank partnership is good.
Owor noted that it will address the constraints such as Advance Performance Guarantees which have limited many local companies from bidding for big projects.
"SME's play a key role in the economy. They are the primary value chain for any sector and targeting them is very critical for us. It addresses credit risk which effects lending and impacts on pricing," Owor said.
AGF is a non-bank financial institution whose objective is to promote economic development, increase employment and reduce poverty in Africa by providing financial institutions with guarantee products and capacity development assistance specifically intended to support SMEs in Africa.