Know how bizarre it sounds when a friend of yours who is a Police officer tells you they were robbed by some goons? Not to say it is impossible, but it is inconceivable. An officer, armed and trained to counter crime, being a victim of the same crime? Those realities ought to be reserved for us, the lay people to relate with. Right?
That's the reaction I got when Senior Police officer, AIGP Asan Kasingye opened up to me weeks ago that he was a victim of cyber bullying on Twitter. And that these bullies had cast the net wide to even his family and had left him with no choice but to quit the social networking platform. An interesting reality but also one of the many huddles Kasingye has had to maneuver in his quest to create a new dawn – plugging Uganda Police into the online conversation.
A quest that begun a few years ago while he was Director of Interpol for Uganda. This is when the 55-year-old Senior officer took interest in social media and Twitter in particular, he tells me.
The advent of technology had rapidly changed the way of life (including communication) and it dawned on Kasingye that he had to swim with the tide. He's among the few individuals within the Police force that embraced social media as a tool for conducting public relations, responding to concerns and generally demystifying the Police. A few years later, it is appropriate to call him the 'Twitter Cop'. Alone, he is followed by half the number of people that follow the official Uganda Police Twitter account.
Today, the officer whose current designation is Chief Political Commissar of Police spends way too much time on Twitter, you would mistake him for a millennial who thrives on banter and using his wit charm for Retweets. Whether it's trolling mean Tweeps, sharing witty stories from day-to-day encounters, provoking debate on trending topics in the pop culture, or the English Premier League (EPL) talk, Kasingye is all about that. His tweets, his psyche, tell one thing – he's plugged into the times.
There is no greater feeling touching the inner pocket of a coat that you put on two years ago, and you discover 50k tucked in there. It's like you have broken into Bank of Uganda!

— Asan Kasingye (@AKasingye) June 15, 2019
All of a sudden. Your phone announces that you are added on a new group. "Daniel weds Diana".
07…Members, let's contribute generously.
07…Ani amanyi esimu ya Mao?.
07…Mao, Lukyamuzi, Kato, abo bebamu
07..Kyankwanzi bagobye Tinkasimire
07..Police, tuli kuki?
Me: Asan left

— Asan Kasingye (@AKasingye) March 19, 2019
He spoke to SoftPower News in an exclusive interview recently, on the role he is playing in bridging what still remains a big gap between the Police and the public.
Twitter, is not a tool that people of Kasingye's times or even position will fancy. It's easy to Sign Up and get a Twitter handle, but sooner, many get "bored" and abandon the platform. Twitter ranks high among the most complex social platforms to get used to. Kasingye signed up in 2015 as Director of Interpol then. With this role, he says, he was charged with countering trans-national crimes. Things like robbery of vehicles, trafficking of women, terrorism, cyber crime and fraud.
"In Interpol, there were many cases of international nature and the people that were committing these crimes were not the ordinary people. And I realized Twitter had a section of people with a certain intellectual ability," Kasingye shares.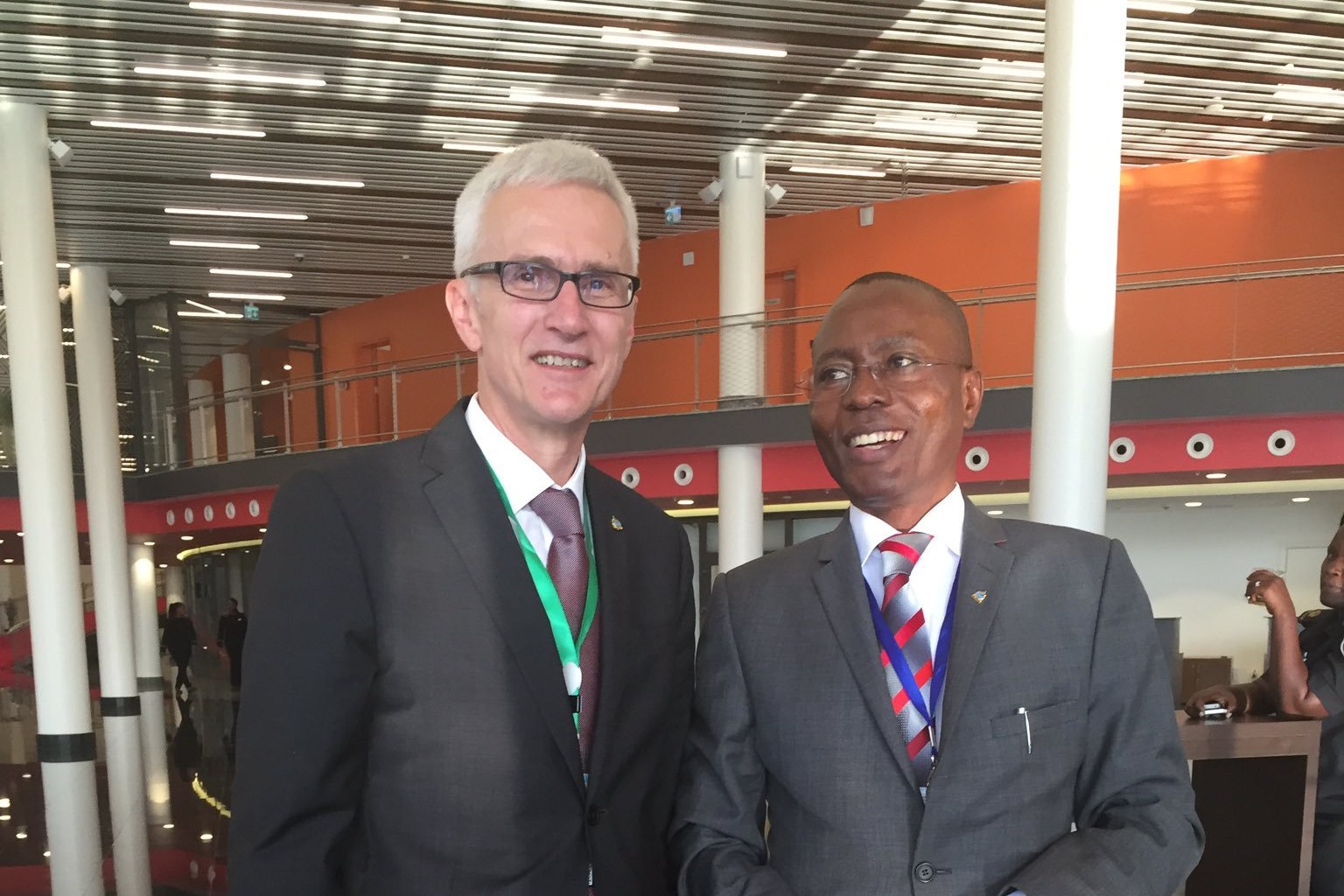 "I didn't have a lot of time to go on mainstream media. Also, even if you went to the villages and started sensitizing people, these (transnational crimes) are not cases that touch them or cases they will give time to listen to," he adds.
So, he opted to utilize Twitter "to talk to people who are victims of these crimes".
Sooner, he would realize the effort wasn't futile. Ugandans were beginning to learn about the workings of Interpol, an agency they initially perceived as so foreign.
"They started to realize that cases which are international in nature start here in Uganda. That issues like drugs, narcotics and environmental crimes also affect us".
This small win in mindset change impelled him to consider riding on Twitter to communicate what the Police was doing at a broader level, not just Interpol. He acknowledges there was a gap in Police's communication strategy.
The procedure is that you report the loss to the Police, get the Police report and present it to Face Technologies. After paying the relevant fees, a duplicate DP is processed for you. https://t.co/YX6Xb1YFCs

— Asan Kasingye (@AKasingye) June 15, 2019
"There are lots of good things; however, very few successes are shared with the public. Technology has come to improve our life. It has come to stay. There's no way you can inhibit yourself and say 'I cannot go on technological platforms".
He discovered a series of Twitter chat sessions was a good place to start. Occasionally, he would dedicate say an hour to respond to any Police related questions from Ugandans on Twitter. This window opened his eyes to how people knew so little about the Police and how it functions.
"I realized the image of the Police was going down the drain and there was need to change it."
At the same time, he was quickly realizing the destructive power that social media possesses if used by those that harbor ill motives. That if somebody posted a falsehood about crime, security or the Police, people would easily believe it. And to mitigate this, Police needed to be proactive in its communication, he says.
March 2017, Kasingye gets a new assignment. He is appointed Police spokesperson, and communication is now a role that rests squarely with him. Rather than open a dedicated Twitter account for the Police spokesperson, he chooses to utilize his personal account.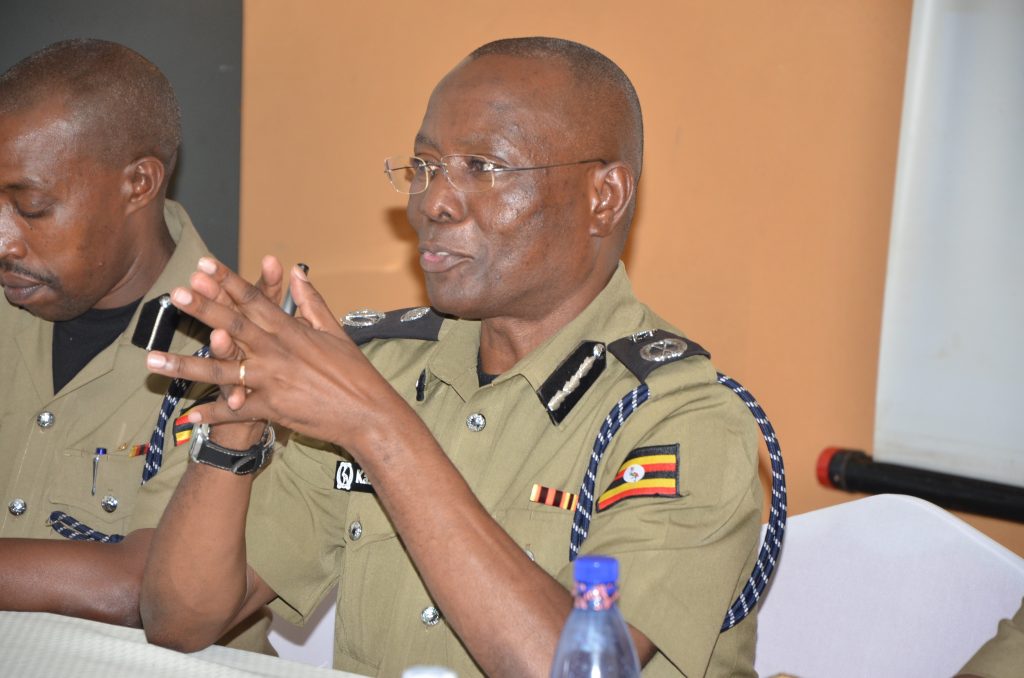 Blending in with millenials
People on Twitter will tell you it's not easy to grow your following. Earning even 100 followers, few as they seem requires work – consistency, following very many people (with hope they will follow back) or creating content that is captivating. Unless you are a public figure – celebrity, media personality, politician, government official – usually, having a sense of humor is one of the tricks to quickly grow your followers.
Luckily for Kasingye, wit is a trait he possesses naturally. You only need to scroll through his Twitter feed to appreciate this. Many of his followers have repeatedly called him a comedian that should consider taking a shot at stand-up.
"I realized that so many young people are on social media and if you become too much official and bureaucratic, you are not going to get them listening".
"I said to myself 'I have this natural gift which many people didn't know, that I'm a humorous person', so, the best way is to communicate in a humorous way".
But his strategy was also hinged on the demographic of the online audience. Majority are young people, most of whom are unemployed, disillusioned; and spend way too much on social media. And that they wield too much power, enough to kill the image of the Police if they chose to.
"These guys are very good with technology. They can get a photo from somewhere and say 'This has happened in Uganda'. By the time you realize that it is not true, no single person can change the kind of impact it will have made on the Police".
To endear himself to the young folk, he decided to assimilate himself to the things that interest them. This is partly why many of his tweets are derived from personal encounters. It could be a story of how he used to be a DJ during his time at Livingstone hall (Makerere University) or it could be lyrics from a trending song. Sometimes, it's a tweet that anyone least expects from a 55-year-old officer who has served the Police for about three decades. But Kasingye will post it.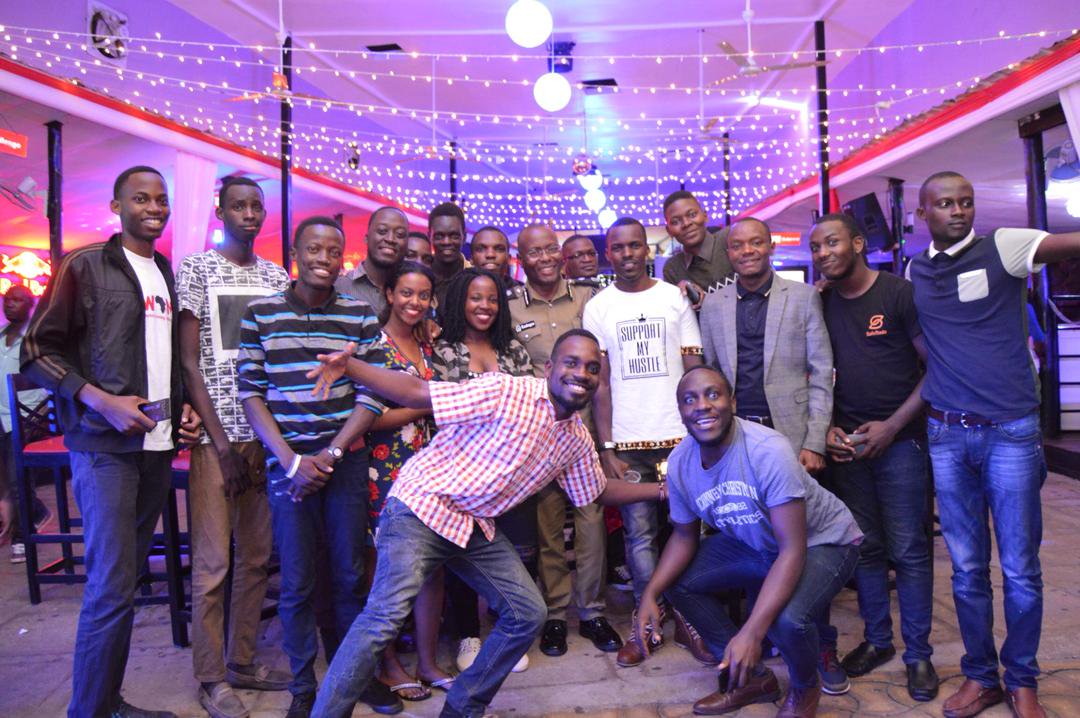 Recently, he tweeted that he had got a random call from a guy whom he claims made a statement akin to the lyrics by one of the popular musicians and quickly hang up. The tweet attracted quite a lot of engagement, some questioning how he possibly knew about John Blaq (musician).
Young people on Twitter. I pinned my numbers, so that we can discuss issues of crime and crime prevention. One has just called and in a fake deep voice said "Aya basi, bwo bwo bwo" and hung up. I am a serious officer with loads of work. Let's respect each other.

— Asan Kasingye (@AKasingye) April 5, 2019
"People will ask themselves, 'Who is this guy? How does he know John Blaq?'and all of a sudden, you see young people following you and tweeting. And they keep asking me how I know these songs," Kasingye explains.
#UrbanToday on Uganda's most hilarious tweeps @willisDaily: I think @AKasingye always has a comedian seated next to him.@Tinafierce1: He is the comedian

Who is your favorite Ugandan tweep? pic.twitter.com/z7LqBSd9m6

— Urban Television (@UrbanTVUganda) May 27, 2019
How does a baby that hasn't been born yet shower? https://t.co/onqxNPOyBC

— Asan Kasingye (@AKasingye) May 11, 2019
What's Lion Pow? Anyways, I am crushing on a song with lyrics that go like "Oli wanjawulo, I am different". Don't know its name, neither the artist. When it plays in my car, I tell my driver to 'balance' the volume. Anyone with a link? https://t.co/ZJH5KKrJl8

— Asan Kasingye (@AKasingye) April 6, 2019
It's amid this buzz, when the audience is hooked, that Kasingye will throw in the "official" messages about Police.
Quite often, it is defending the Force amid a torrent of allegations of ills, rights violations, high crime rates, inefficiency, corruption and several other misdeeds, that preoccupies his Twitter routine. It could be a negative news headline (about security) in which he is tagged or a rant about the failure by one Tweep to reach the 999 emergency helpline. The next minute, he will be sharing the various emergency help lines, for those who care to know, and advising his followers to download the Police mobile App.
Kasingye has become the easy target for all the jabs aimed at the Police and to be fair to him, he's done well. To singlehandedly defend a Force of over 4,000 which is perceived by many as corrupt, incapacitated and incompetent, is not a task a fainthearted person would sign up for.
Victim of cyber bullying
The moment you sign up on any social media platform, you become a potential victim of cyber bullying. People will either attack you for your views or political affiliation. Some have been victims of malign because of their physical appearance, race, gender or even the values they stand for. The only way out is either to thicken your skin for it or quit social media. Ironical as it sounds, Asan Kasingye, a Senior Police officer with all the resources at his disposal to track down such bullies, has himself been a victim of cyber bullying.
And he almost quit Twitter. Reason? Some elements online were not impressed that he was successfully countering their agenda (spreading misinformation). They began to threaten him and his children at school.
Some, he says, were taking offence with the fact that he couldn't draw a line between Police work and his personal life, on Twitter. But he insists Police officers can be friendly, helpful and knowledgeable at the same time.
"I think some people sat and said 'How do we push him out of Twitter?'. That's why during Easter I had decided to quit Twitter if the bullying continued".
"They started meeting my daughters at the university and started to threaten them like 'Now we know you, we shall kill you'. I put my family together and told them this was cyber bullying but asked them to stay focused".
Two weeks into Kasingye's break from the platform, he began to get feedback from individuals who were concerned about his silence online. They advised him against a decision which was retrogressive to the efforts he had made. He would later reconsider.
There is price to his online engagement, he says.
The Makerere University graduate of Social Sciences (Bachelors) says he draws confidence and audacity in defending Police in the fact that he has been consistent in his conduct and that his integrity is not in question.
"My name is my patent. That is in my Twitter profile. A patent is something you can't copy. You can go and dig what Asan Kasingye represents. I realized that bullying won't mean much as long as you don't have a tainted image".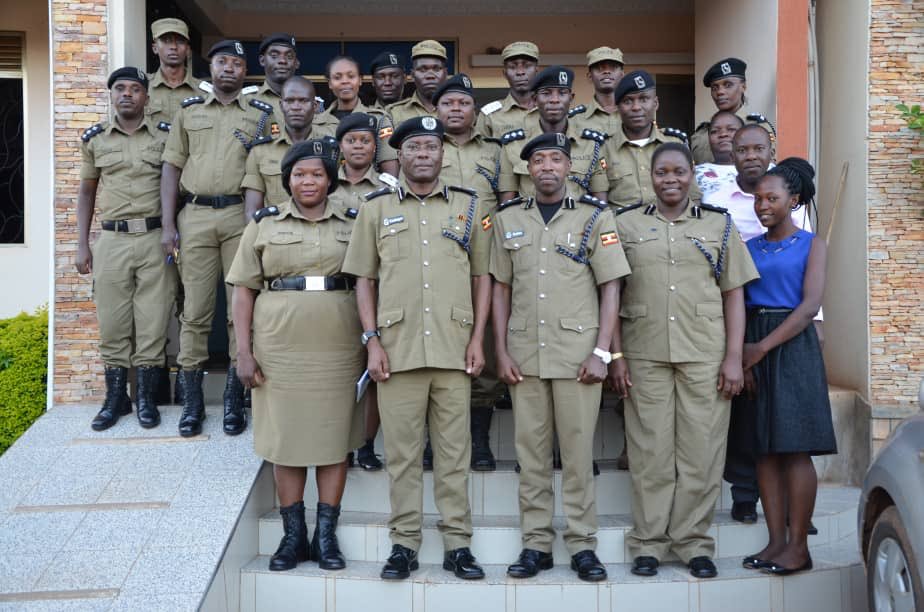 He says he has endeavored to walk the talk whether in his spiritual life, driving on the road and ethically. For him, that's what matters.
"Once you live a very consistent, honest and open life, you won't find trouble on social media."
Nobody touches my phone. He says since his work is mainly field work, he will spend much of that time reading, responding or forwarding concerns on Twitter. Averagely, on a daily, he will reserve one hour for Twitter. He says this is a calling he must oblige to.
"What you see me writing is half of what I do in the DMs. I spend more time listening to people's complaints. Somebody sends a DM from Busia and I have to react to them as quickly as possible. Because should you fail, they will tweet publicly saying I told someone and they did nothing".
Amidst all this stream of complaints, what does he attend to and what does he ignore? What does he prioritize? He says he streams his notifications. This helps him sieve through the most important information which then determines whether or not to respond.
Let's be more responsible. We can prevent road traffic accidents by observing and obeying road and traffic regulations. Life is more precious. Responsibility starts with you. @PoliceUg @metpoliceug @KampalaTraffic pic.twitter.com/jXeSG9fzpD

— Asan Kasingye (@AKasingye) July 9, 2019
Apologies ndugu. This must never happen again. Will inform the officer in charge of EPS accordingly. Send to me the registration number of your car. https://t.co/gcAwhrIH0O

— Asan Kasingye (@AKasingye) July 2, 2019
Yes. The station wouldn't be built without prior arrangement/agreement with the Police. https://t.co/xScGBPLsLg

— Asan Kasingye (@AKasingye) July 11, 2019
Social media requires a lot of restraint. There have been instances where Tweeps have attacked him and labeled him as an embarrassment to the Force. And these are the cases that require emotional intelligence. Sometimes, all it takes is for him to browse through the person's timeline to get a sense of their caliber or their interests, he says.
Ripple effect?
Has his approach to Police's PR using social media and the multiple personalities he presents online caused concern among his peers in the Force? Are they making an effort to follow suit?
"I spend all my time using my airtime to call other Police officers about what is being discussed on social media. And it has created a multiplier effect. All officers call me asking what comments are being made concerning their jurisdictions".
They say you can't be your best judge, but Kasingye describes himself as candid. And that his peers understand this attribute and have embraced it.
"I am too candid and my colleagues know that if someone has done something and I don't agree with it, I will tell them. For example, when Ambassador Matayo Kyaligonza beat up a Police officer, everybody kept quiet, but I came up and said 'Ambassador, you did something wrong, you shouldn't even be talking".
"Or the time when Police posted saying thugs had been shot dead. I wrote back saying suspects shouldn't be called thugs. Somebody in the Police would ask 'Why is he attacking us?' No! It's the right thing to do," he shares.
As we interact, he admits he isn't impressed with the pace at which Police in Uganda is leveraging new media to communicate. His tone tells of sheer disappointment.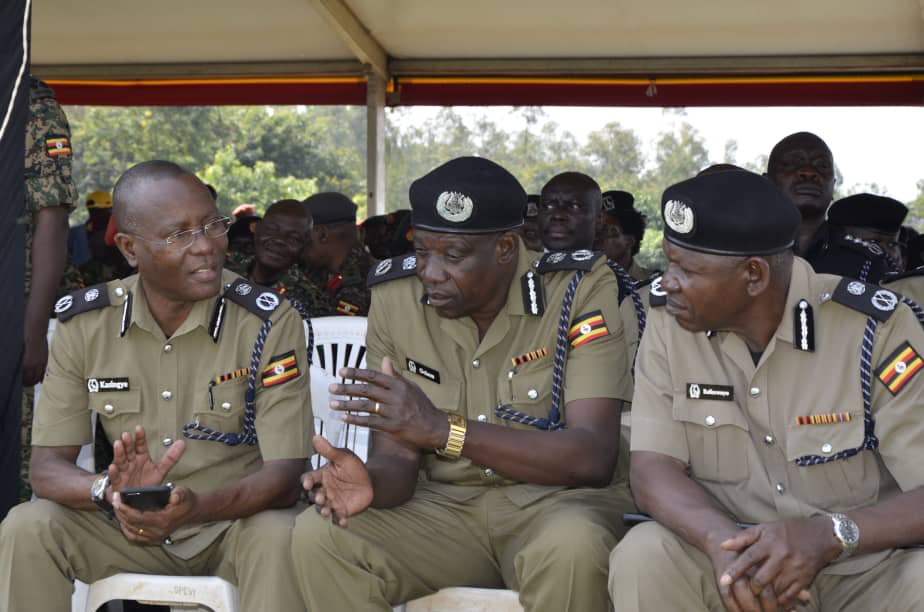 When he talks to colleagues in top level management, he says, "I tell them 'We are doing a disservice to this country".
"If Donald Trump, the President of the U.S can use his social media account to discuss what happens in the White House, or the U.K Prime Minister, President Kagame (Rwanda) or President Uhuru (Kenya) , why are we not using social media to connect with the people?"
"I'm not happy with the strides. To me, there are no strides at all," he responds when I ask him whether he notices any adjustment from the traditional style of communication by Police.
I am going to vigorously follow this up. Was this at Busabala Police Station? https://t.co/PsJC6nMSi7

— Asan Kasingye (@AKasingye) July 16, 2019
Case is now being handled by the Ag. Commissioner in charge of Sexual Offences/GBV at the CID Headquarters. Thank you for the information and patriotism. https://t.co/qN4UwoUApD

— Asan Kasingye (@AKasingye) July 17, 2019
He says he has consistently advised the Police spokesperson to create a dedicated social media account as is the case with many of the government entities, albeit with no success.
At a time when there are several elements with intentions to portray the Police in bad light using misinformation and exaggerations, the only chance the Police has to counter these schemes is by not only having a presence on social platforms but being proactive.
"We know social media has a lot of fake stories. If you don't correct it, people will take it that it is true".
I also sought to understand what happens when someone tweets Police, perhaps with a query, concern, or with information to share. Tagging @PoliceUg in a tweet is one thing but as to whether someone on the other end has actually read your tweet and acted on it is a different thing.
Today, saw a trained CT officer carrying bag & books of a Principal. Dear Principal, the officer, was deployed for ur protection. In case of eminent compromise on ur personal security, it's difficult for him/her to react quickly. Get a bag minder. Let the officer do his/her job.

— Asan Kasingye (@AKasingye) June 9, 2019
He reveals to me that Police has a Unit charged with handling social media. But he is quick to add; "My own concern is – I want to see them being more proactive and engage us as Directors and Commissioners. They (social media handlers) think that if somebody has asked, they must be the ones to respond".
He says the role of the personnel in the Unit should be to follow up with the relevant offices, establish the facts regarding a particular query and then give feedback to whoever asked on social media. He complains about the laxity that he has observed about the social media team in responding to queries. Sometimes, it is out of fear that they are not fully informed about a particular matter. But even then, he says, they should contact those with the facts and revert.
What does Kasingye pride in?
In his quest to turn around the public perception about Police or set the record straight by leveraging social, what wins does he pride in, I ask?
First, getting the young people to view the Police through a different lens.  He says he has helped connect some of the young innovators to different offices in the Police to pitch their tech solutions, and some have had successes.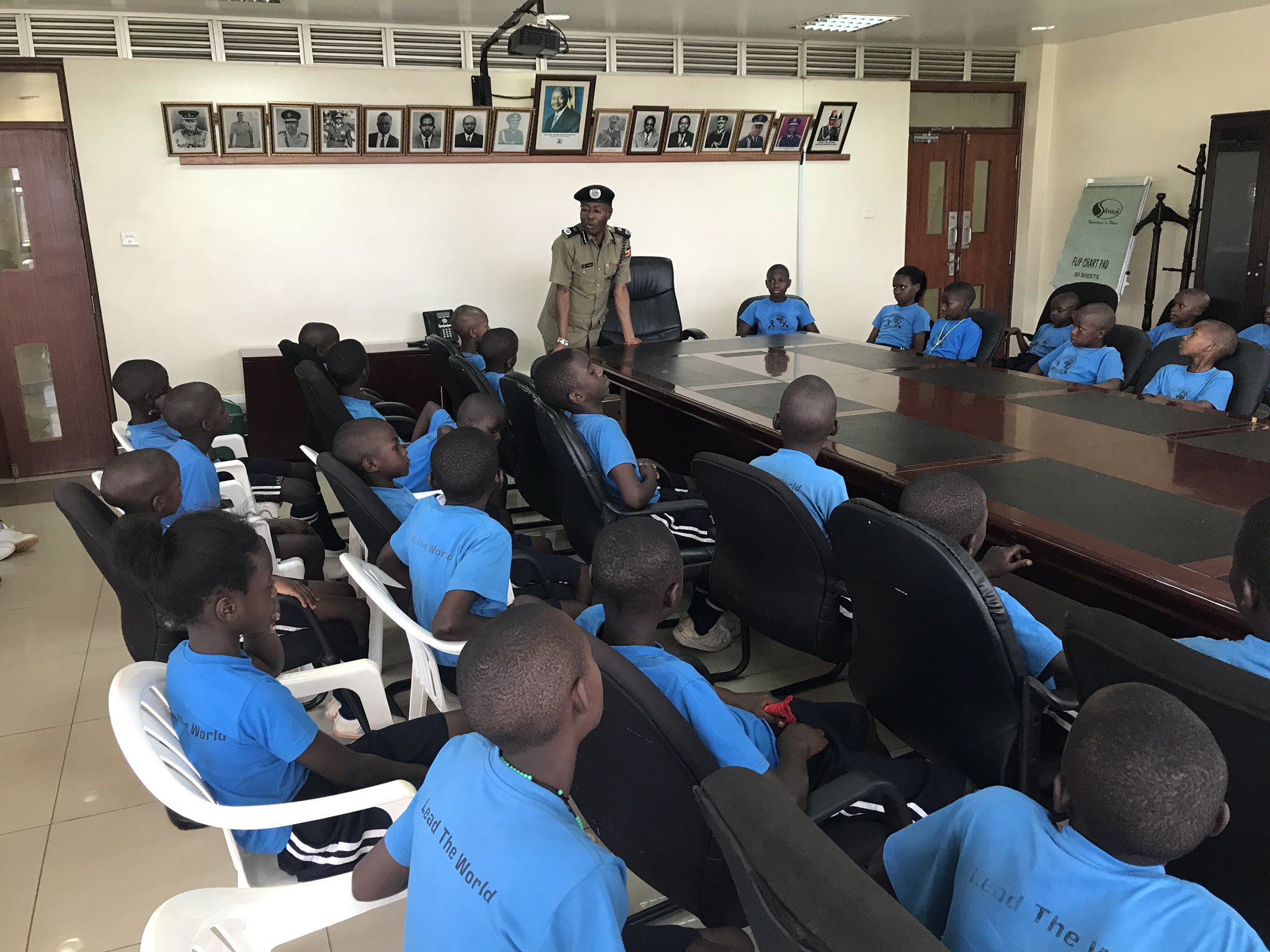 "I pride in being among those who use social media to give information. I also pride in being the bridge between the community and the Police. And I can't be a bridge when I don't communicate to them".
He also says that he has endeavored to give response to a sizable (about 90 percent) volume of queries regarding Police that are directed to him on Twitter. Where he can't give a solution, Kasingye acts as a conduit that links these individuals to a contact that will assist.
"I get self fulfilling from knowing that somebody had a problem and I was there in between to help that person solve it. For that, I move with my head high".
Other than social media?
Kasingye, who is looking to retire next year, is a man of surprises. When you see him tweeting how a particular FM station gives a particular musician too much airplay, it's easy to think it's just banter. But in actual sense, he is so passionate about music.
He tells me he has a huge archive of music stored on his computer in his office. He is also a football fan. You've probably seen him tweet about Arsenal. This perhaps explains why he is Chairman of the Police Football Club, for a decade now. He also has deep interest in keeping abreast with current affairs, be it news or other trending topics on social media.
What does he follow on Twitter? He follows 10 percent of the 51,000 people that follow him. "I follow people who I realize overtime that they take a lot of time on issues to do with policing. I learn a lot from that person".
Beyond that, he follows almost all local musicians, born again Christians, sports, journalists, online news outlets and media personalities.