Ugandan female athlete, Shida Leni has yet again broken both the long-standing 200m national record and her own 400m national record.
In a scintillating display of front running, Shida Leni made new records at the country's National Championships, held at Mandela National Stadium, Kampala on July 26 and 27.
In the 200 metres, Justine Bayigga's National Record of 23.46 sec had stood for 12 years. It was set in Khartoum in May 2007.
On Saturday, despite running a fast heat in the morning, Shida ran 23.43 sec in the afternoon final. Justine Bayigga, now a Uganda Athletics Federation (UAF) official hugged and congratulated Shida on her the new record.
Shida who recently won Silver at the World University Games in Italy, completed the 400 metres splint in 51.47 sec beating her own National Record of 51.55 sec.
Read More: Uganda's Shida Leni, Dorcus Ajok Win Silver and Bronze at World University Games in Italy
She has now broken the National Record 7 times since February 2018 (4 times in 2018 and 3 times in 2019).
Commenting on her performance, Shida's coach, Kevin O'Connor said: "The improvement of 0.15 sec in Shida's personal best (PB) 200m time will undoubtedly feed into strengthening her best event, the 400m".
Shida has been coached since 3 August 2013 by Kevin and Sue O'Connor.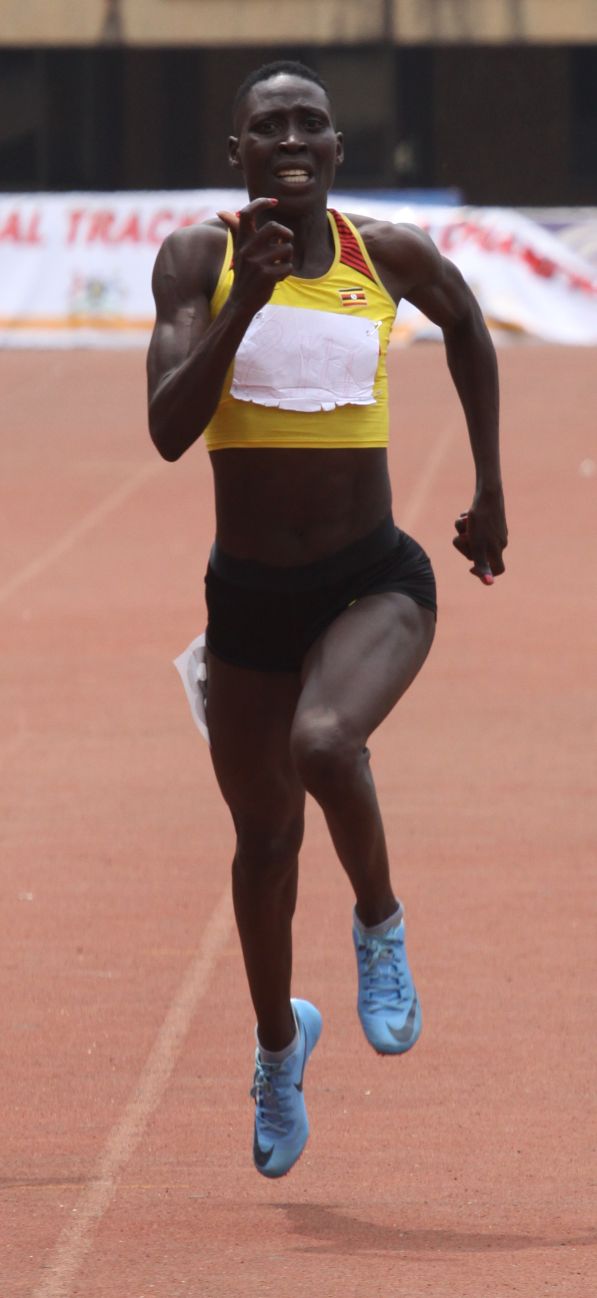 "Having already qualified for September's Doha World Championships, what is really exciting about her new 400m National Record of 51.47 sec, it that it is bringing her closer and closer to the 2020 Tokyo Olympics qualifying time of 51.35 sec," Kevin added.
"I have been asked many times what has enabled such Shida improvements. We use many methods in our coaching, but if I had to pinpoint one factor above all, it is weight-training at Kampala's Silver Springs Hotel Gym."
Kevin says Shida has potential to do well durin the forthcoming Morocco All Africa Games in late August.
In his opinion, Shida should be allowed to concentrate on her better 400m event (i.e. not run in the 200m).
"Also journalists should be realistic in their expectations as a number of African women have faster 400m PBs than Shida. Journalists should do a thorough analysis of 400m times on the IAAF website, before making predictions of what Shida can achieve in Morocco and Doha".