Australian mountaineer, Tim Macartney-Snape who is also a guide for adventure travel company, World Expedition recently climbed Mount Rwenzori and has described his hiking experience there as interesting, saying the Rwenzoris have a beautiful geography which offers diverse features.
Last month, with a group of friends, Tim hiked Mount Rwenzori found in Western Uganda whose peak, Margherita, is 5,100 meters above sea level. It is the third highest in Africa.
This was part of Tim's numerous mountaineering expeditions across the world. Twice, he has taken on the daunting challenge of conquering Mount Everest which has the world's highest point at 8,848 meters above sea level. And he reached the peak.
Sharing his experience in Mount Rwenzori national park, the 64-year-old said the nature of Rwenzori as a block mountain gives it features like variety rocks as well as flora which are unique.
Rwenzori's highest peaks rise above the clouds and are permanently snow capped. The ranges are higher to those of Alps and they have glaciers considered to be one of the sources of River Nile, the longest river in the world.
Tim also appreciated some of the infrastructure such as the permanent camping facilities which come handy given the weather in the area which is often characterized by rain. He also said there are several points along the trail to the peak that serve hikers spectacular views.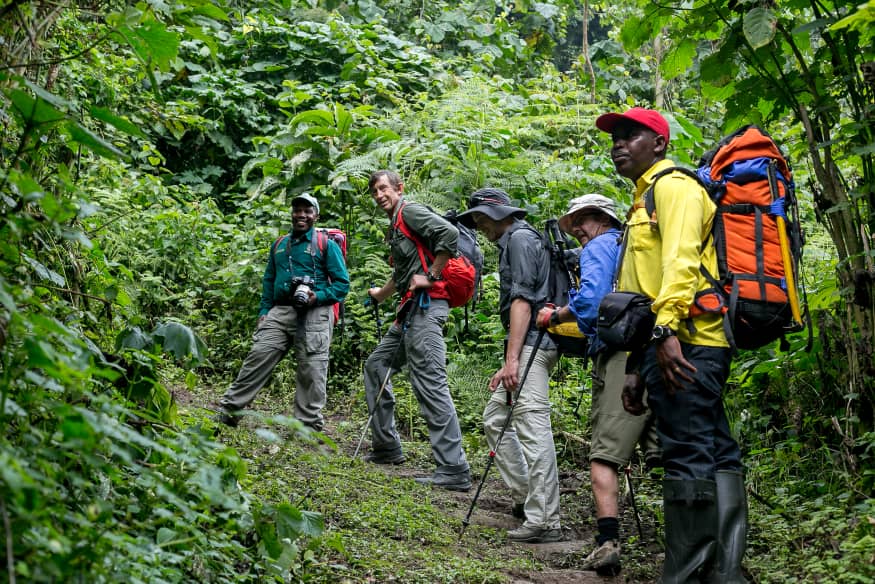 "The formation of Rwenzori is interesting. It is a block mountain, and you will find many kinds rocks that you won't see in Kilimanjaro for example. The geology, the composition of rocks is spectacular," Tim said during a presentation at an event organized by Uganda Tourism Board (UTB) in Kampala on Wednesday.
"Then the richness of the flora and fauna, the bird life".
He used "smooth" and "enjoyable" to describe his excursion in the Rwenzoris.
"The people are so welcoming and helpful".
He also said he admired the charisma of the emergency teams and the military-like precision they employ in their work – helping climbers who can no longer help themselves.
The seasoned adventure traveler however added that there is a lot more potential to make the experience in Mount Rwenzori national park even more interesting.
The infrastructure to ease maneuvering of the jagged terrain, for example. He proposed that the park management considers establishing more board walks and resistant metal steps.
Tim has been hiking since he was 15 years old. He has done rock climbing and mountaineering in Australia, New Zealand, India, Nepal, China, Pakistan and Chile among other places. He would later become a trekking guide.
He detailed what it was like climbing Mount Everest. In 1984, he and Greg Mortimer became the first Australians to reach the summit of Mount Everest. They did so with no extra oxygen. They had discovered and dared a new path on the north face.
Later in 1990, Tim became the first person to walk and climb from sea level to the top of Mount Everest.
He told guests, mostly travel operators, at Golden Tulip Hotel in Kampala that his Everest expedition was inspired by the desire "to see the world from the top".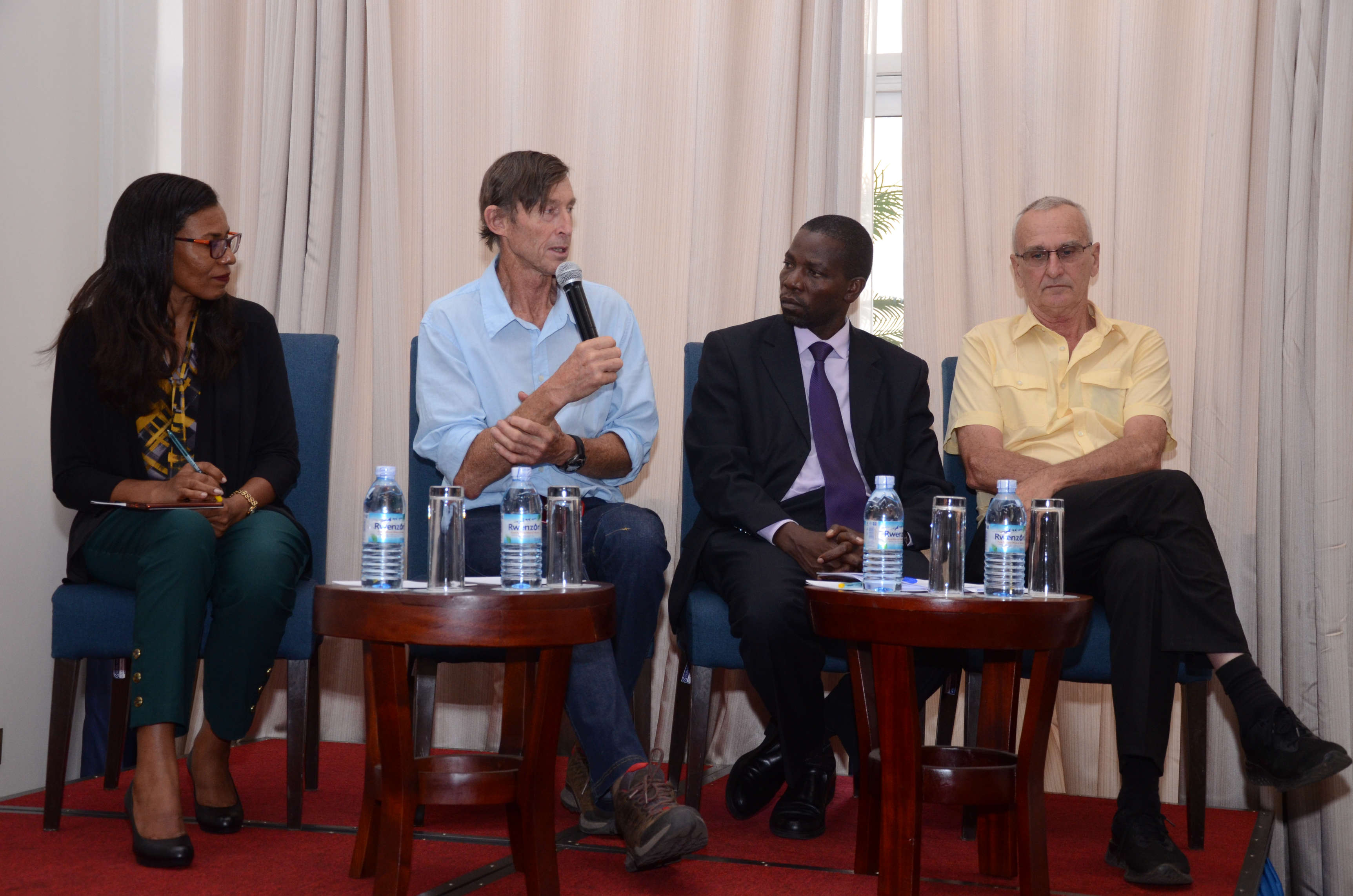 "I wanted to see the world from the highest point. The higher you go, the more beauty you see. I felt I would fulfill something deeper if I put myself in an unknown place".
But he said it wasn't without challenges – losing equipment, difficult weather, broken equipment, a friend whose got ill and couldn't proceed, exhaustion, and other risks like avalanches and strong winds that are involved in climbing.  
According to Tim, mountaineering isn't just a physical activity but also psychological. In planning an expedition, one must prepare himself/herself mentally for the challenge.
"If I were given $2million to hike Mount Everest tomorrow, I wouldn't do it, because I have not prepared myself mentally," he said.
Mountaineering is not top among the tourism activities that bring foreign visitors to Uganda. Neither is it popular among Ugandans. According to Uganda Wildlife Authority (UWA) statistics, about only 6,000 visitors hike Mount Rwenzori annually and only 2,000 are foreigners. Half of the 6,000 are students who visit for study trips.
But Uganda Tourism Board (UTB) is looking to popularize mountaineering more.
"In an effort to diversify our tourism products, UTB has identified mountaineering as one of the key products we shall promote," UTB's chief executive, Lily Ajarova said in her remarks at the event.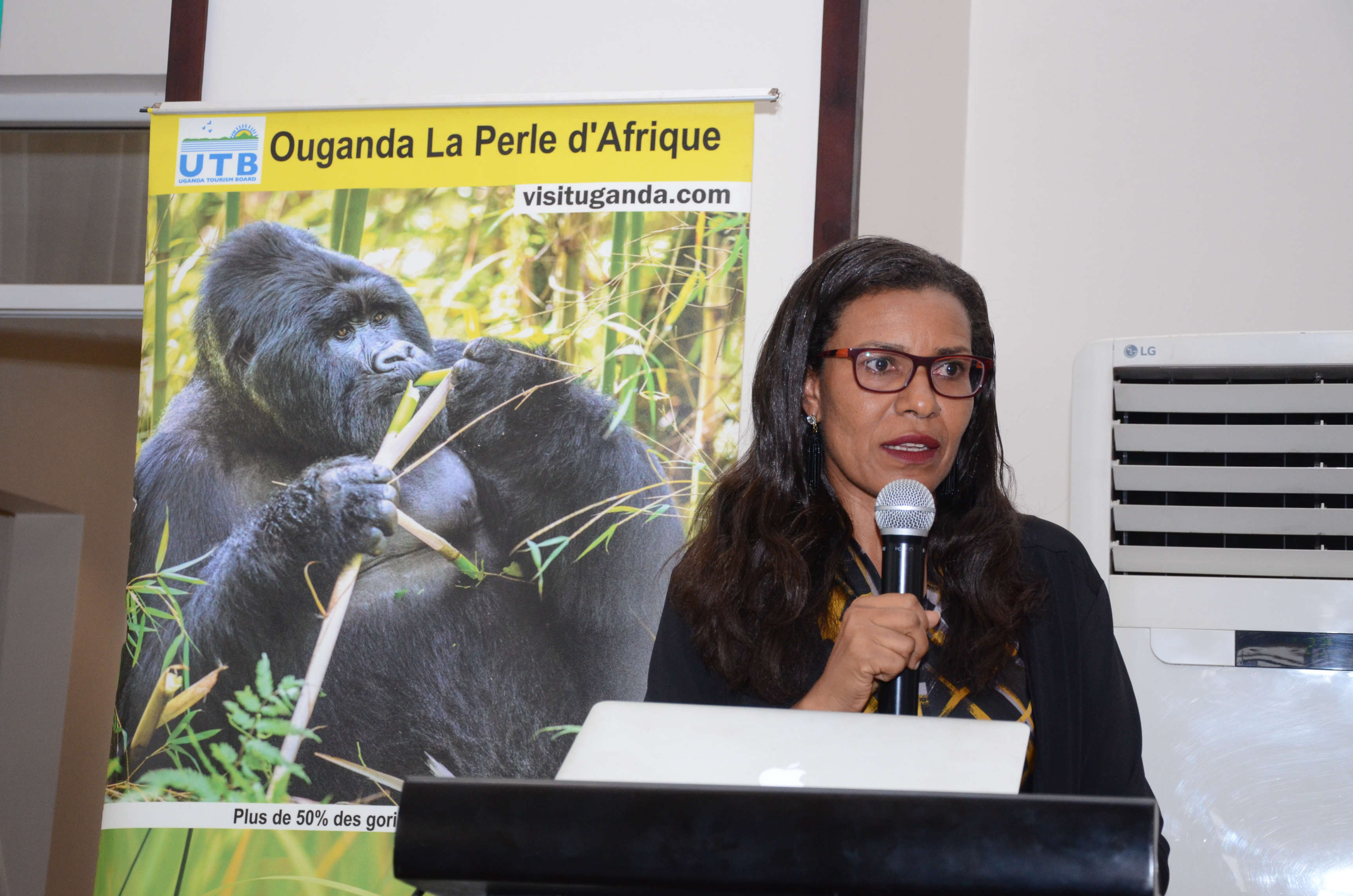 Ajarova said Rwenzori is a special place. She was part of a team that hiked the mountain last month.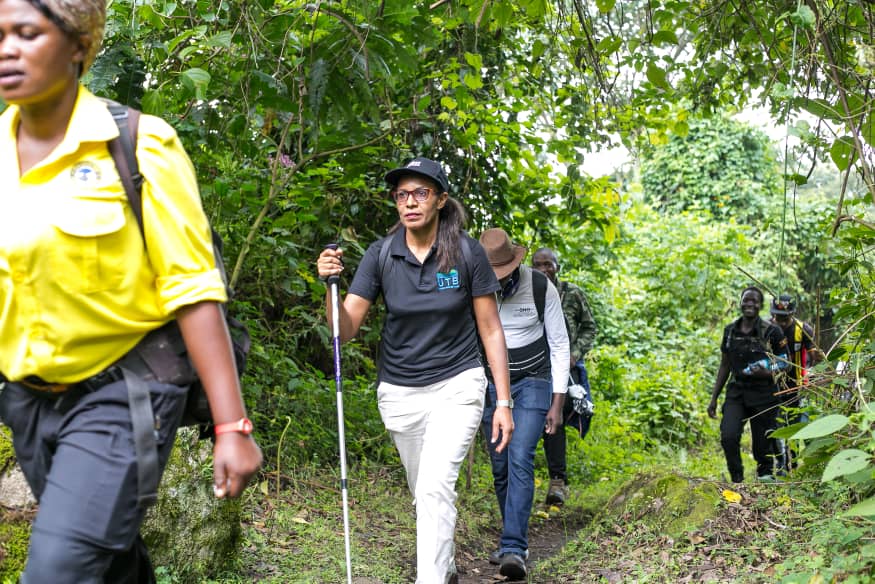 "Uganda is blessed with mountains and mountain gorillas. We need a campaign that promotes mountain experience because it would be an opportunity for investment," she said.
Mountains – block and volcanic – make part of Uganda's scenic landscapes. Notable among them is Mt Elgon, Mt Moroto, Mt. Muhabura, Mt Gahinga, Mt Sabyinyo and Mt Morungule.
John Hunwick, 69, who runs Rwenzori Trekking Services (RTS) spoke to the need for supporting infrastructure in Mount Rwenzori national park. He cited the lack of nearby accommodation facilities for tourists.
"There are not many hotels in Kasese. Some hikers stay in Fort Portal which is a long distance. There is need for infrastructure. There is a lot of potential that remains untapped," Hunwick said.
On a broader scale of tourism, Tim says Uganda must focus on nature tourism because that's where the future of travel is. It is important, he adds, that tourism adopts environmental friendly practices rather than degradation.
Besides RTS, there are two other trails – one managed by UWA and another by Rwenzori Mountaineering Services – that will lead one to the top of the Rwenzoris.
Rwenzori Mountaineering Service offers discounted booking for all treks including the Kilembe Trail that is managed by RTS and Central Circuit that is managed by local owned communities.
It provides prospective climbers with a comprehensive guide that contains accurate and valuable information to increase one's chance of a successful summit when climbing Mt. Rwenzori.