The Uganda Bankers Association (UBA) has signed a partnership with the association that brings together fintech companies in Uganda in a bid to further deepen financial inclusion and innovation in the financial sector.
UBA Executive Director, Wilbrod Owor said Wednesday that the collaboration seeks to promote innovation, knowledge sharing and professional practice in developing the digital financial service ecosystem.
He was speaking at the formal signing of a Memorandum of Understanding with Financial Technology Service Providers' Association (FITSPA) at the UBA offices in Muyenga. The MoU was signed by Owor and Peter Kawumi, the Chairman of FITSPA.
FITSPA is a body of over 80 companies that are engaged in digital financial services or offer platforms.
According to Owor, technology is transforming the digital financial products and delivery channels which has enabled banks to reach a market that was earlier hard to reach.
He said the collaboration will strengthen collaboration between the two associations and enable exchange of insights.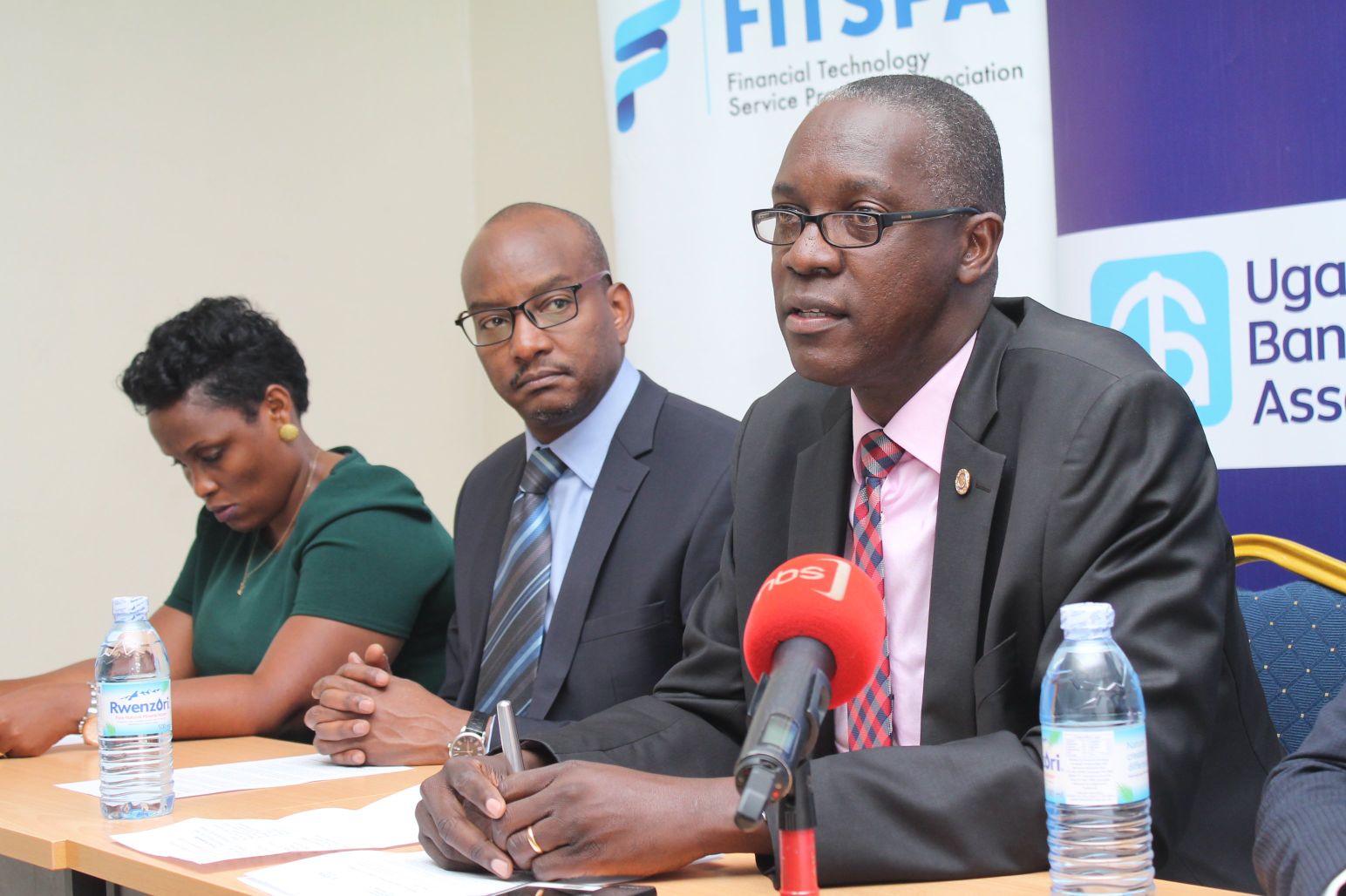 "This partnership is our commitment to championing the growth and development and adoption of infrastructure required to transform the industry and harness financial service opportunities in interpretation, credit and payment spaces," Owor said.
Peter Kawumi who is also the Country General Manager for Interswitch Uganda cited mobile and agency baking as some of the benefits of fintechs in Uganda.
A 2018 Finscope report on financial services in Uganda showed that 13 percent of the adults in Uganda had formal savings in banks and that only 4 percent had access to loans.
Kawumi said engagement between fintechs and banks is critical for the stakeholders to better understand the existing opportunities in delivery of financial services.
He added that this will improve confidence within the fintechs since majority of the Ugandans trust banks more.
At least 73 percent of Uganda's population is below the age of 30 most of whom are tech savvy. Owor says provision of financial services needs to leverage this demographic dividend.