MP Robert Kyagulanyi Ssentamu alias Bobi is currently held up in the meeting with officials of the Electoral Commission (EC) at the EC headquarters in Kampala over his blocked consultative meetings.
The musician turned politician has already declared intentions of contesting for presidency in 2021.
Last month, he was allowed by the electoral body to start countrywide consultations in line with Article 103 of the constitution.
The Article allows a presidential aspirant to consult the electorate in preparation for nomination as a candidate 12 months before the date of nomination.
His first consultation meeting was initially meant to be held on Monday January 6 in his constituency in Wakiso district before others in Gulu, Lira, Adjumani, Yumbe, Arua and Zombo on the following days.
However, his meetings didn't not go on as planned on Monday, Tuesday and Wednesday, having been blocked by Police. Police said the lawmaker did not meet all the requirements of the Public Order Management Act (POMA), a legislation that regulates public meetings.
Police also said Bobi Wine violated guidelines of the Electoral Commission which provide for holding the consultations in a closed venue. Consultations in Gayaza and Gulu were meant to be in playgrounds – which are open venues.
Bobi Wine and his lawyers on Wednesday said they were to head to courts law to seek interpretation. He however noted that he needed to first engage the Electoral Commission to demand answers.
"Tomorrow (Thursday) morning, we head to the Electoral Commission to demand for answers. This is our country," Kyagulanyi said in a tweet on Wednesday.
This news website understands that Bobi Wine and group first engaged in a meeting before moving to the EC amid tight security presence around the EC headquarters. Journalists remain outside after being blocked from accessing the meeting which is currently underway.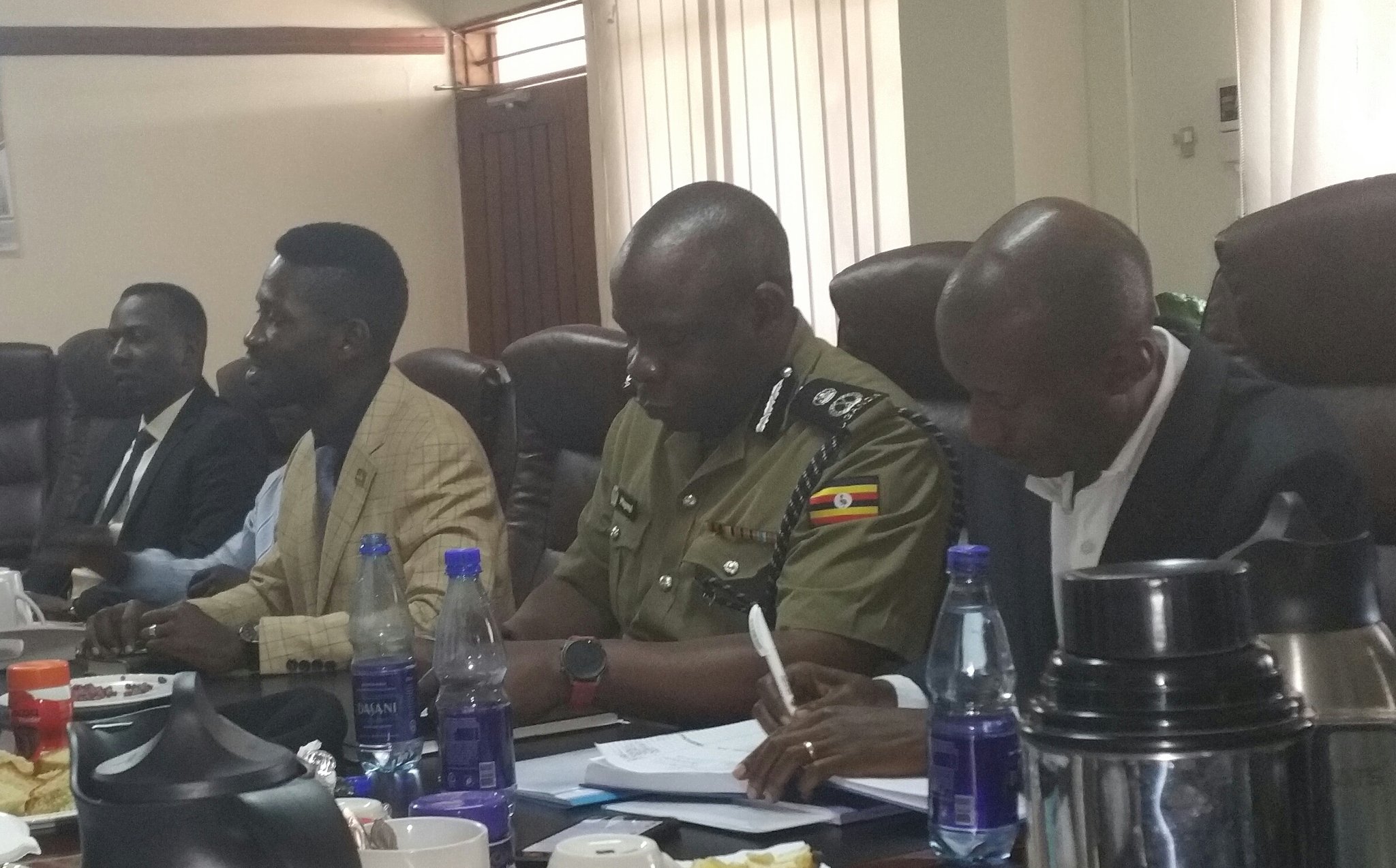 Bobi Wine has been accompanied by People Power spokesperson Joel Ssenyonyi, Bugiri Municipality lawmaker Asuman Basalirwa, lawyer Benjamin Katana, Women leader in People Power Flavia Kabagabe and a one David Lewis.
According to the Electoral Commission's roadmap for the 2021 elections, campaigns for the various elective positions commence after the Commission has duly nominated candidates for the respective elective offices. EC guided that aspirants should not hold political campaigns in the guise of consultations.
"Section 3 of the Presidential Elections Act, 2005, provides for aspirants to consult in preparation for nominations. Consultations, however, should be distinguished from campaigns which take the form of distributing materials, campaigns, holding rallies and
meetings and canvassing or soliciting for votes envisaged," guided the EC.
EC noted that consultation is defined to mean exchange of views in an attempt to reach a decision.
Accordingly the identified venue, mode and manner of the consultative meeting ought to facilitate the exchange of views between the aspirant and those being consulted.
"Aspirants are further urged to desist from holding rallies under the guise of conducting consultative meetings," further stated EC.
The commission further barred aspirants from conducting processions on public roads due to their disruptive nature.
It is not clear whether after this meeting, Bobi Wine will be allowed to resume his consultations without further blockage.