Uganda Revenue Authority (URA) has reported that the closure of the main border of Uganda and Katuna at the end of February this year which caused a customs paralysis for weeks has seen a drop in exports for both countries.
According to the Commissioner for Customs at URA, Dicksons Kateshumbwa, the closure of the border has negative implications on the cross border trade.
He told a news conference on Monday that prior to the closure, the border at Katuna in Mable district handled at least 4,800 trucks and small cars in a month but this number fell to 700 after the route was closed by Rwandan authorities.
The border at Mirama hills in Ntungamo district which was gazetted as the alternative route used to handle about 600 trucks on a monthly basis. The volume grew to 1,800.
Kateshumbwa says there has been decline in imports both for Uganda and Rwanda. He said Uganda's exports to Rwanda have fallen by 23 percent in the period since March while imports from Rwanda to Uganda have equally fallen by 27 percent.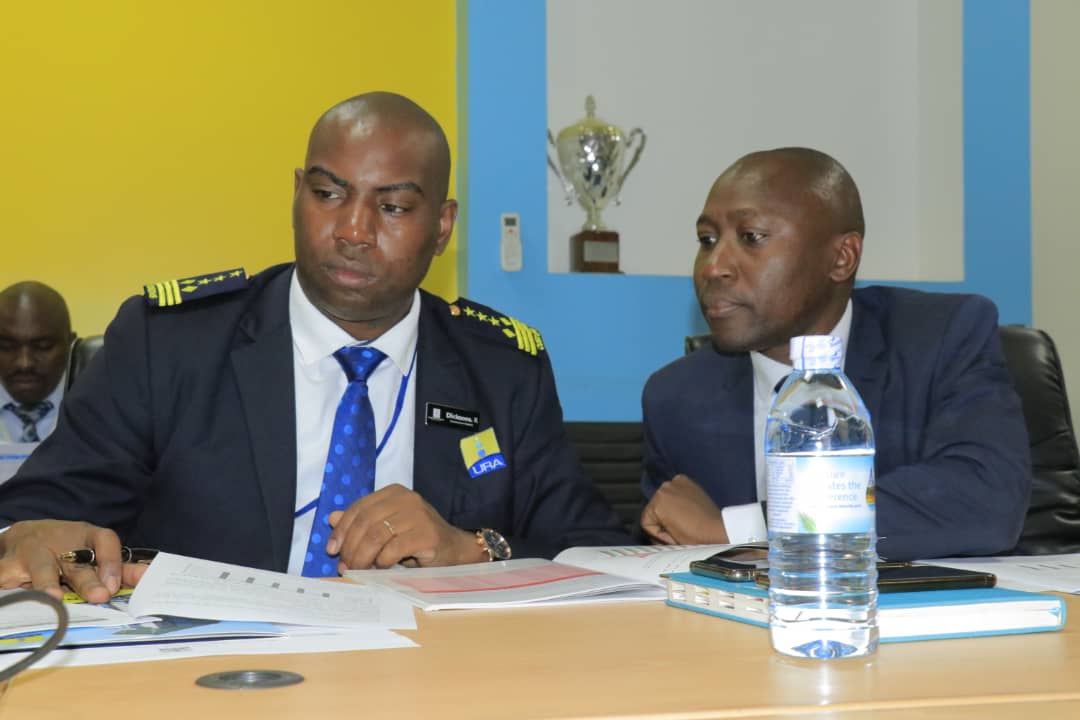 Rwanda Revenue Authority (RRA) said in February that the closure was intended to "expedite the construction works currently taking place at Gatuna".
In a letter addressed to her Ugandan counterpart, Rwanda's Commissioner for Customs, Uwamariya Rosine said the heavy trucks bound for Rwanda should instead use the alternative routes of Kagitumba and Mirama hills.
In the wake of the closure of the border,  URA wrote to Rwanda Revenue Authority expressing concern over the short notice on which Rwanda took the decision that has frustrated efforts towards trade facilitation within the East African region.
URA was also concerned that the decision was taken unilaterally yet it had serious economic consequences on different regional countries.
In a letter dated March 2 to his Rwandan counterpart, URA's Commissioner for Customs, Dicksons Kateshumbwa wrote that "whereas the rationale and spirit behind the decision is appreciated, it would have been more appropriate to undertake the measure as a joint decision considering the fact that the affected borders are OSPBs where either side is interdependent on the other".
He added that "a decision of this nature would ideally give ample time to the stakeholders to enable adjustments to be done so as to comply and in the case of customs to rationalize manpower so that we facilitate trade smoothly" which however wasn't done.
Recently, Gideon Badagawa, the Executive Director Private Sector Foundation Uganda (PSFU) said Ugandan traders and manufacturers have waited for so long for Rwanda to open the border as they continue to incur massive losses.
"Time matters to businesses and we have waited for three months. We are losing business in form of our own profits and jobs, investments are beginning to shrink. If you lose a market, then why would you expand? And this, reduces the tax base and the two economies consequently lose," Badagawa told reporters last month.
He said Ugandan manufacturers have contracts with their business partners in Rwanda which they have to deal with, short of which they will be sued for failure to respect the terms of the contracts due to Rwanda government's continued closure of the border and denying access to Ugandan goods.