The Central Bank has officially handed Absa Uganda its banking licence following the rebranding of the commercial bank from Barclays to Absa.
The licence was Monday presented to officials from Absa Uganda by the Bank of Uganda Deputy Governor, Dr Louis Kasekende at the Central Bank headquarters in Kampala.
In the recent months, all branches of Absa Uganda have been undergoing rebranding from the formerly blue branding of Barclays to the red color which is the branding for Absa. The rebranding was inclusive of a new logo and slogans.
Speaking on Monday, Kasekende said: "The Central Bank of Uganda is pleased to confirm that effective today, what was previously known as Barclays Bank Uganda will become Absa Bank Uganda".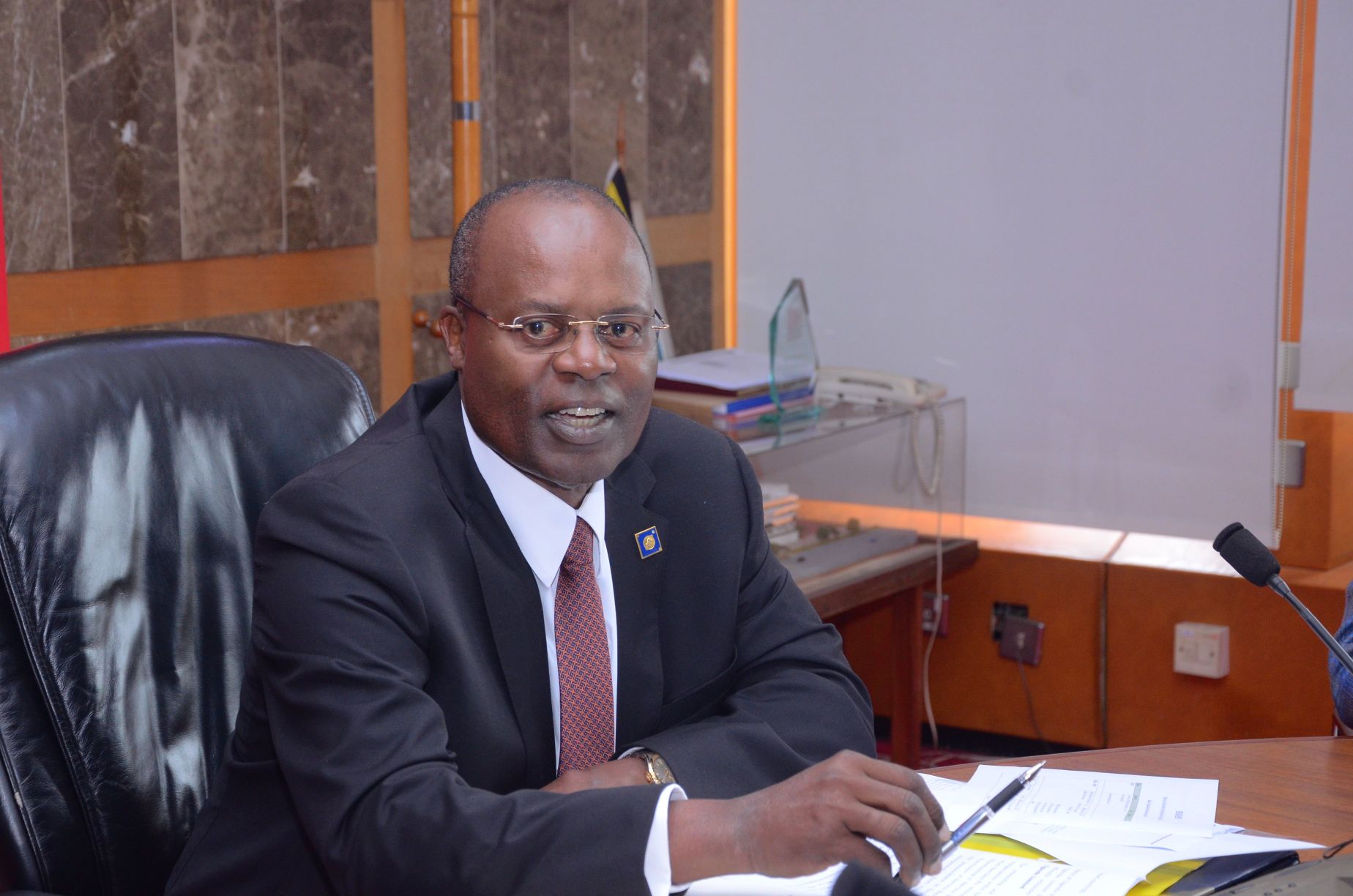 Nazim Mahmood, the Absa Uganda Managing Director assured the bank's customers and the public that "there will be no change in terms of  account details" and that "they can expect nothing but the best in terms of products and services".
Barclays Africa businesses in Uganda, Kenya, Ghana, Mauritius, Mozambique, Seychelles, Tanzania and Zambia, will have to change to a new identity by 2020.
Absa is the name that all Barclays Africa Group subsidiaries will adopt as the bank divorces from its parent company Barclays Plc, London.
In May 2005, Barclays Bank of the United Kingdom purchased 56.4% stake in Absa Group Limited, and eight years later, the Group acquired the entire issued share capital of Barclays Africa Limited.
In 2016, Barclays PLC announced that it intended over a two to three-year period to reduce its shareholding in Barclays Africa Group Ltd.
It sold majority of its shares from 62.3% to only 14.9% of the Africa business.
In March 2018, Barclays Africa announced the group's name would revert to Absa Group Limited, effective 30 May 2018.
Absa is majorly known in South Africa where it has been used for long, having been founded in 1991 through the merger of financial service providers United Bank (South Africa), the Allied Bank (South Africa), the Volkskas Bank Group and certain interests of the Sage Group.