In recent weeks, the name Bryan White has become synonymous with money splashing, donations and living large. The tiny city socialite has quickly turned into 'Mr Money Bag' of sorts, and lately, an advocate of youth empowerment through his Bryan White Foundation.
When he chose to make his maiden appearance at the Lugogo based weekly comedy themed night 'Comedy Store' on Thursday, the show would take an unusual turn. As opposed to the drizzle and heavy downpour that Kampala has got accustomed, Bryan White instead made it rain dollars and shillings.
Attended in excess numbers, the show hosted by Alex Muhangi had seats filled up as early as 8pm. Little surprise perhaps given that the lined up perfomers included Kenyan funny man, Eric Omondi, then MC Mariachi who has come to be Kampala's most demanded comedian, among several other comics.
At around 9pm, the Unit 446 band which had serenaded the audience through a three hour acoustic session left the stage paving way for the comedians.
The opening acts came as a surprise. A duo whose half has branded himself as the city 'prayer warrior', Pastor Bujingo. So much so that you can't differentiate the strikingly resemblance in how the two speak. Throughout their act, the two dramatized Pastor Bujingo's style of preaching, punctuated by funny phrases and extremes like eating 'kyikomando'.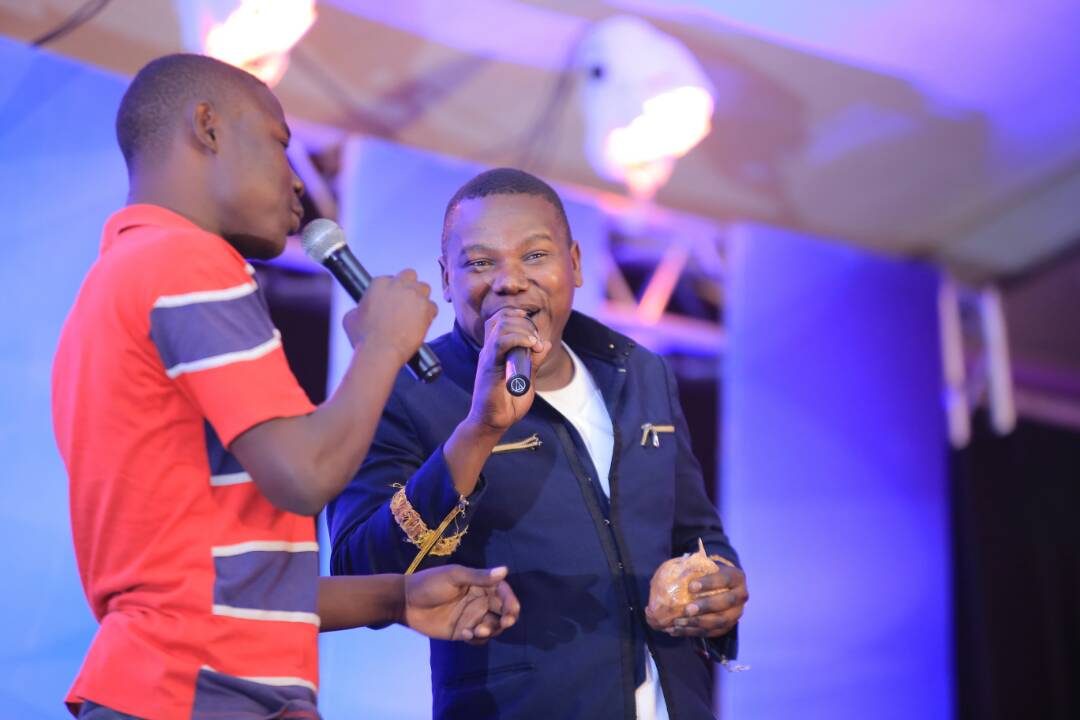 All the time, the audience could barely catch a breath from the laughter. Other acts included Teacher Mpamire, Kabaata, as well as duos; Maulana and Reign, and The Talkers.
Eric Omondi took to the stage a few minutes to midnight. Borrowing what had been the night's stunt to get tipped, he pretentiously fell on his back and asked "Where is Bryan White?"
And the trick worked. Moments that followed, White was standing on top of Omondi splashing money as the audience cheered. But there was more to excite the crowd while the slim bodied comic performed.
Being the natural humorist that he is, Omondi didn't struggle to tickle the audience. Even when he touched topics as strange as the recent Africa Union trade agreement.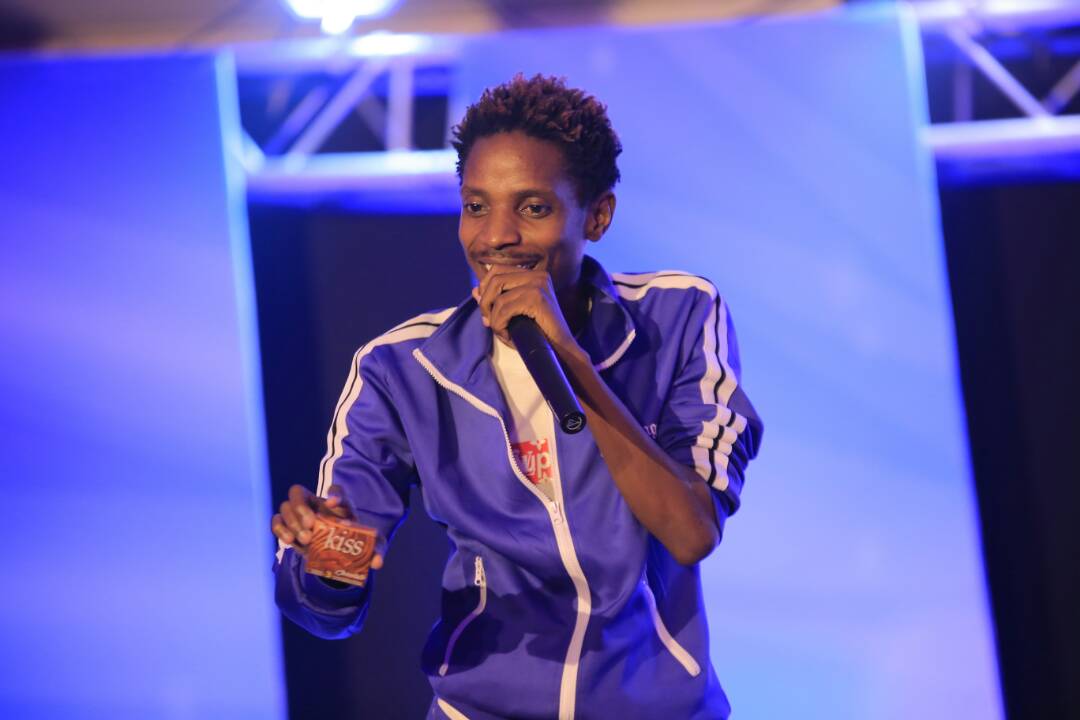 "So, 44 African countries gathered in Kigali to sign a trade agreement. Very important. Now, my President Uhuru Kenyatta can call Kagame [of Rwanda] and say 'I am sending you 1,000 tons of coffee. In turn, you can give us 15 lorries of women'," Omondi joked.
"Nigeria missed because no country is willing to trade with you in exchange for movies".
MC Mariachi who on the same night had won the Zinna 2018 Award for 'Best Comedian in Uganda' was the last comedian to perform. At one point, he wondered why he bothered to go to school yet he is living a successful life as a clown.
"Teachers wasted our time telling us we are the leaders of tomorrow. All my life, Uganda has only had one leader. Imagine," Mariachi joked.
However, humour wasn't all the night had to offer. Songstress Fille and singer A Pass of the 'Didadada' fame graced the stage too.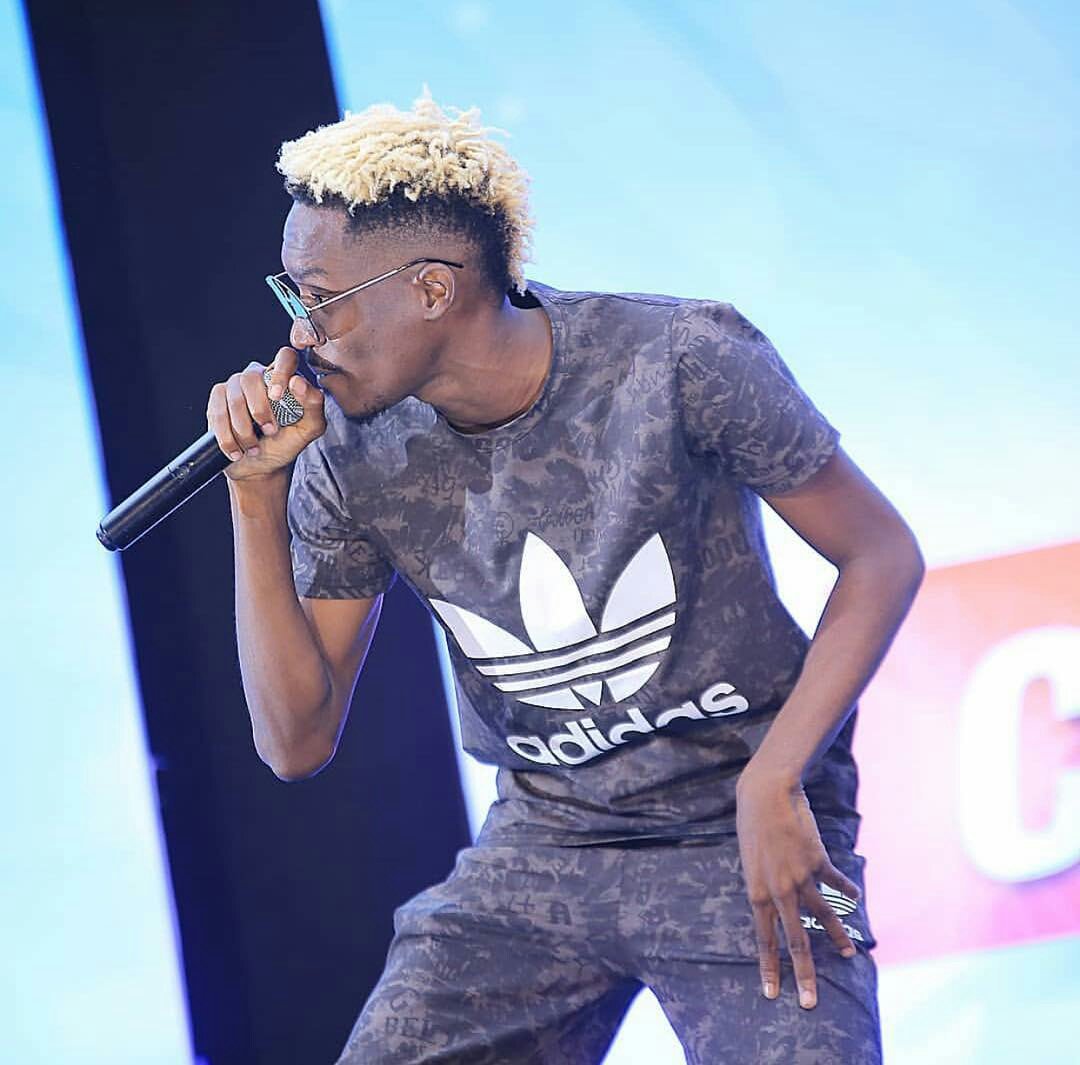 But like all the other acts, both musicians got more than they had probably anticipated. They got to bag an extra generous tip from Bryan White. Estimated roughly, the performer that got the least tip that night could have earned Shs 500,000 on stage. Not a bad was to start the Easter weekend.
When the host offered Bryan White a moment to say something, the swanky philanthropist appealed to Ugandans to support what he is doing rather than criticize it. He also pledged to assist Comedy Store sort out some of its operational challenges.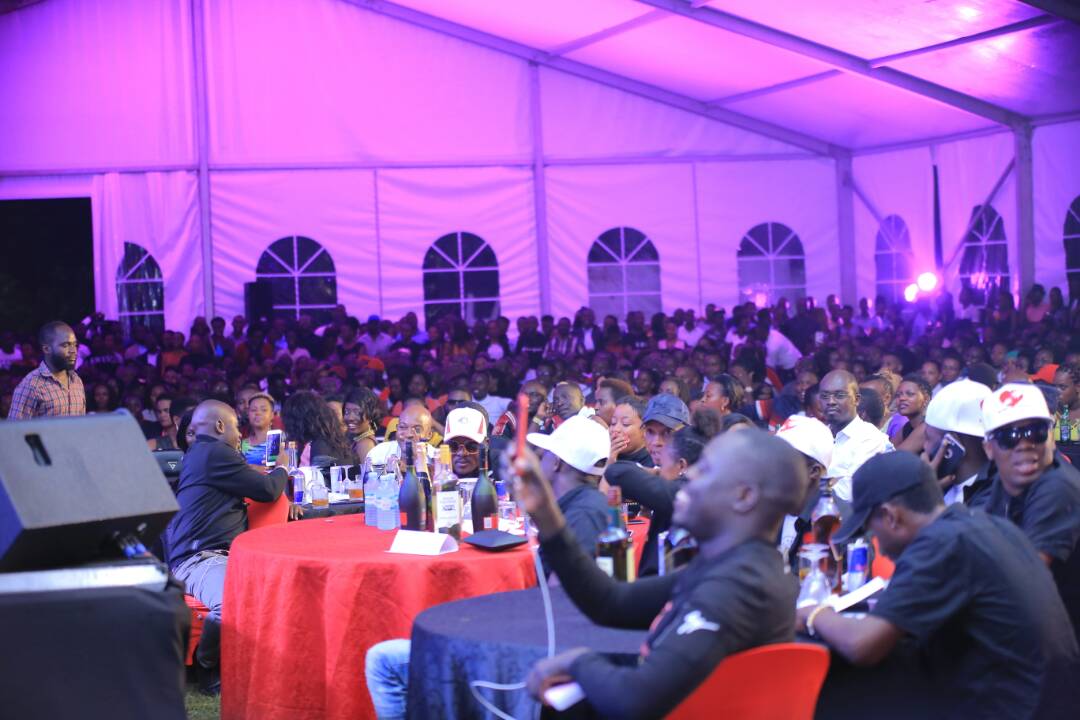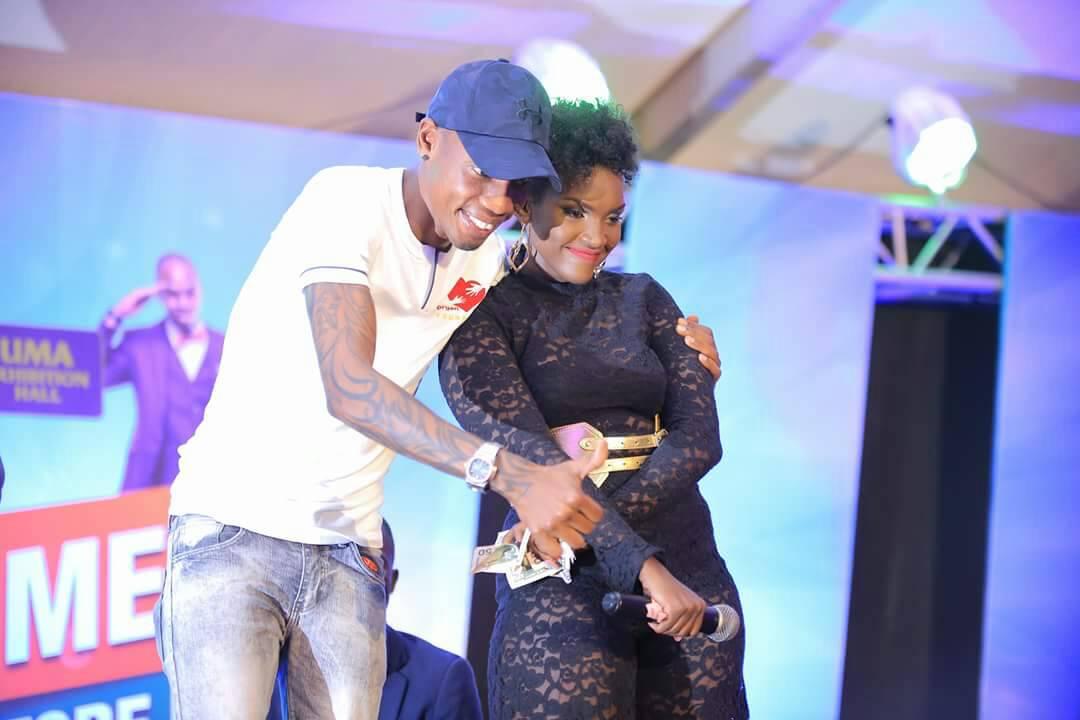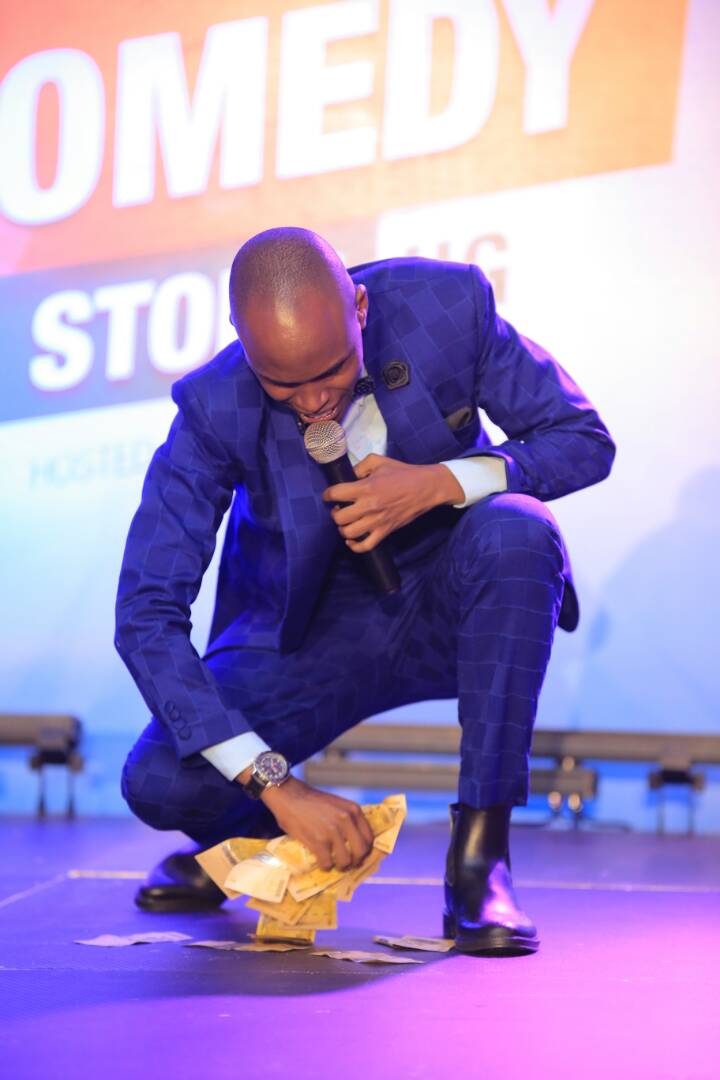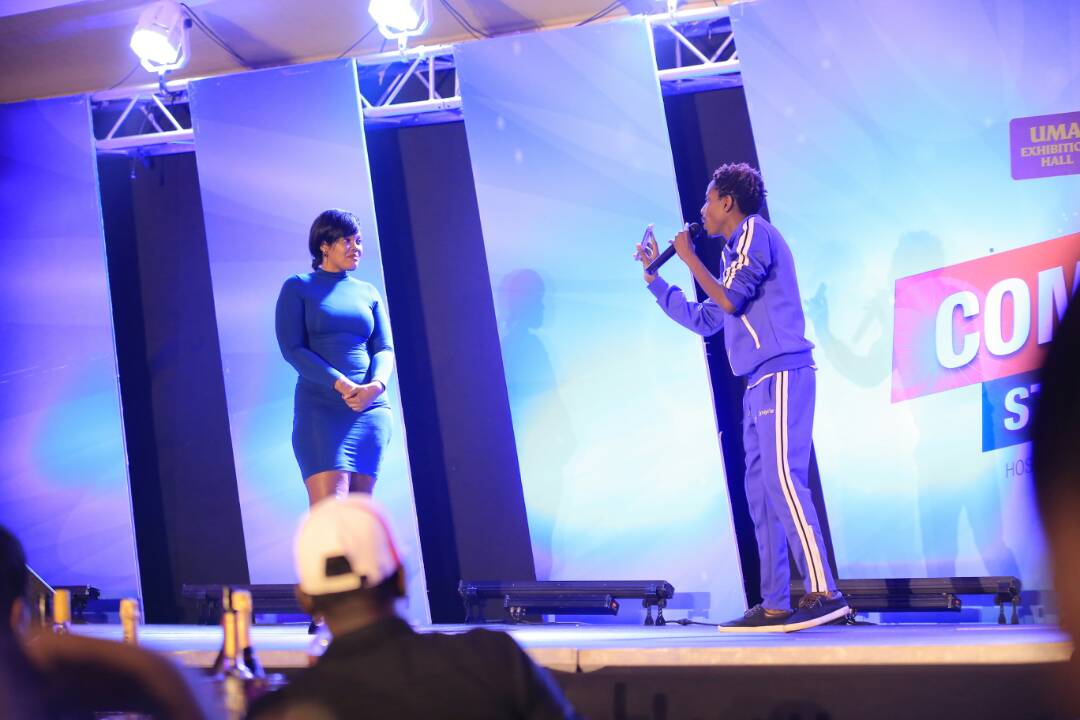 Photos by Nelly Salvatore