Delegates who are in Uganda to attend the ongoing Commonwealth Parliamentary Conference (CPC) got a rare experience of witnessing firsthand the natural beauty that earned Uganda the tag "Pearl of Africa".
On Wednesday, a day prior to the official opening of the conference, groups of delegates set out to explore the different attractions that Uganda has to offer, although just a small portion of it.
The first group set off from Speke Resort Munyonyo as early as as 5am and these were destined for Jinja, Buyende and Kamuli in Eastern Uganda. There, the visitors took part in the hill climbing adventure at the famous Kagulu hill, a rocky prominence that rises 10,000 feet (3,048 m), above sea level,


The legend has it that the original Basoga are said to have arrived across Lake Kyoga and settled in the caves at the bottom of the hill.
The caves were discovered in 1686, during the reign of Olimi I of Bunyoro Kitara. It is said that when Bunyoro conquered Busoga, Prince Mukama Namutukula of Bunyoro made the Kagulu caves his personal residence. The location where Namutukula landed by boat, lies about 10 kilometres away, on the shores of Lake Kyoga.
In the East, the delegates were hosted to a luncheon by the Kyabazinga of Busoga kingdom, William Gabula Nadiope II.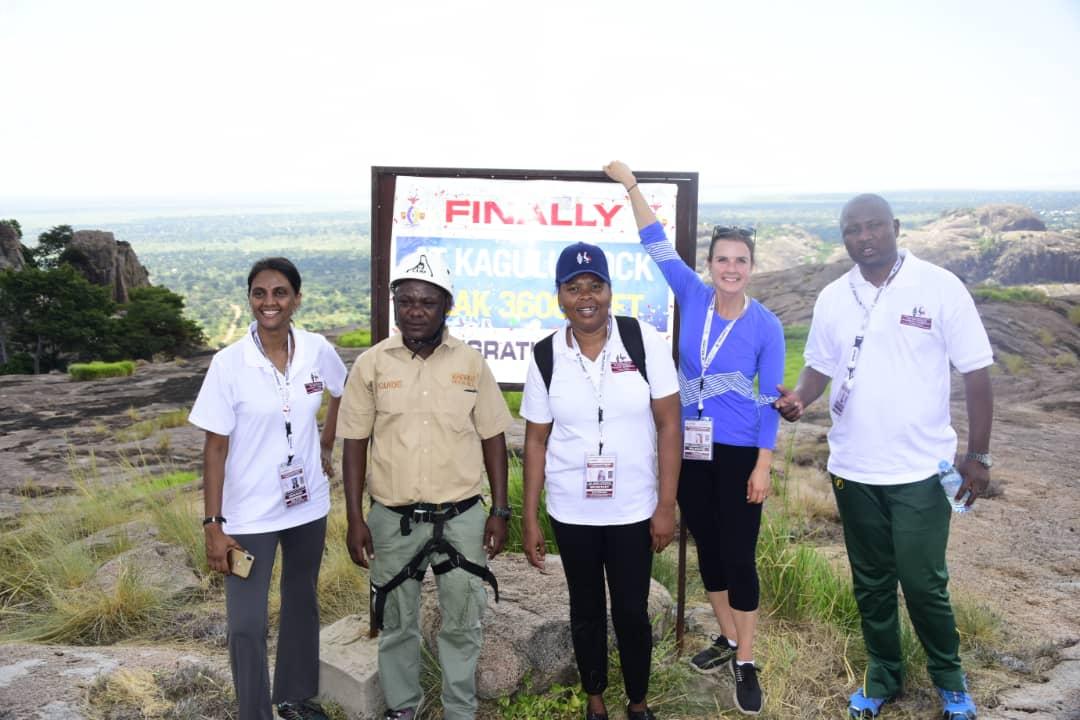 Other delegates visited Jinja where they enjoyed a cruise on the waters of River Nile. There, the foreign dignitaries got an opportunity to take photos at the Source of the Nile.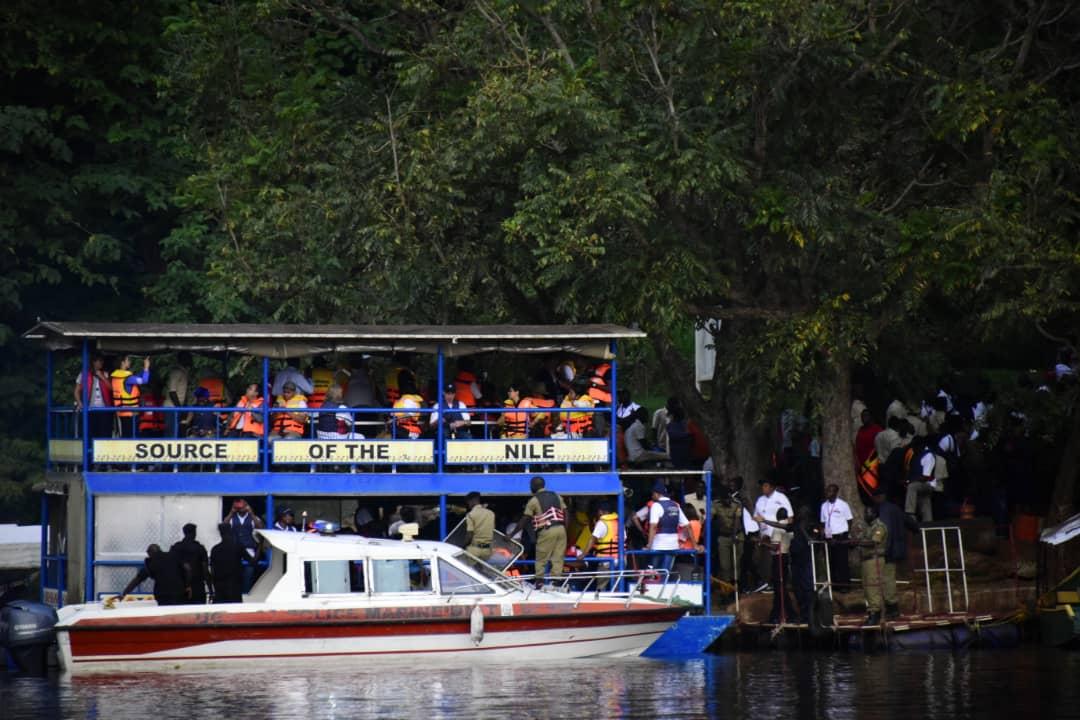 Another group toured the Namugongo martyrs shrine near Kampala where in June 1886, the then Kabaka of Buganda, Mwanga II ordered for the king of 32 young men (pages of the court of King Mwanga II) to be burned to death for their refusal to renounce Christianity.
They were Anglican or Catholic. The most prominent shrine is Namugongo which is located where St. Charles Lwanga and his companions were burned.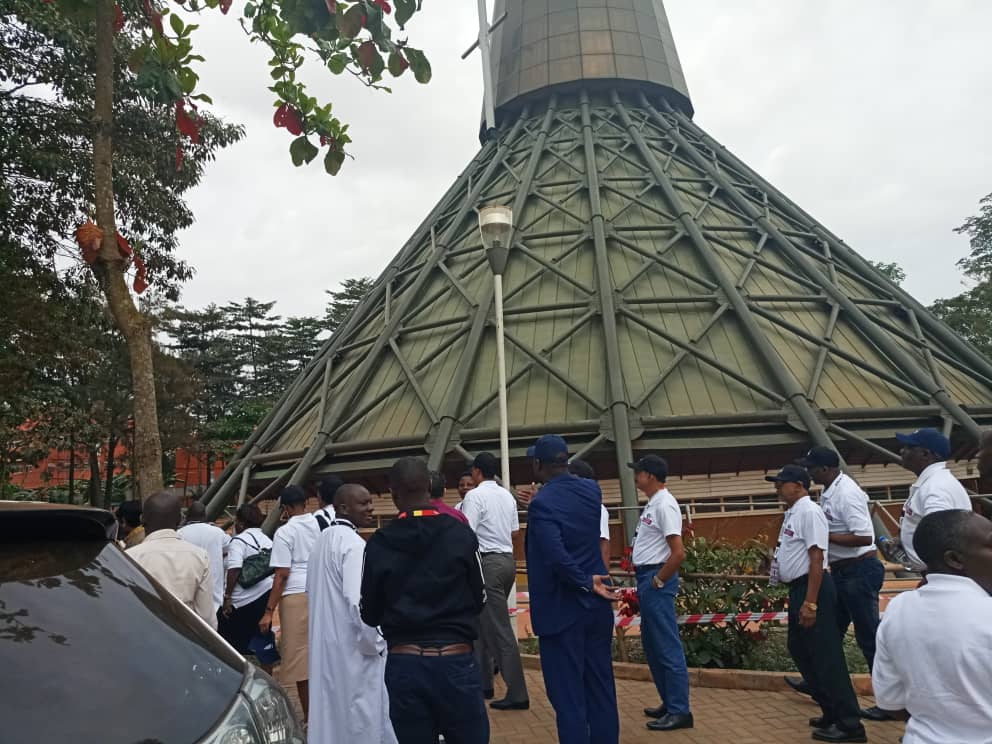 The literary for the CPC delegates also included an excursion Westwards through Kayabwe where the Equator crosses. This group also visited Mitala Maria Catholic Church and Nkozi University.
In Kampala, another group visited the Lubiri in Mengo where previous Kabakas of Buganda kingdom lived. The delegates who were received by the Katikkiro (Prime Minister) of Buganda Charles Peter Mayiga got to learn about the history of the kingdom.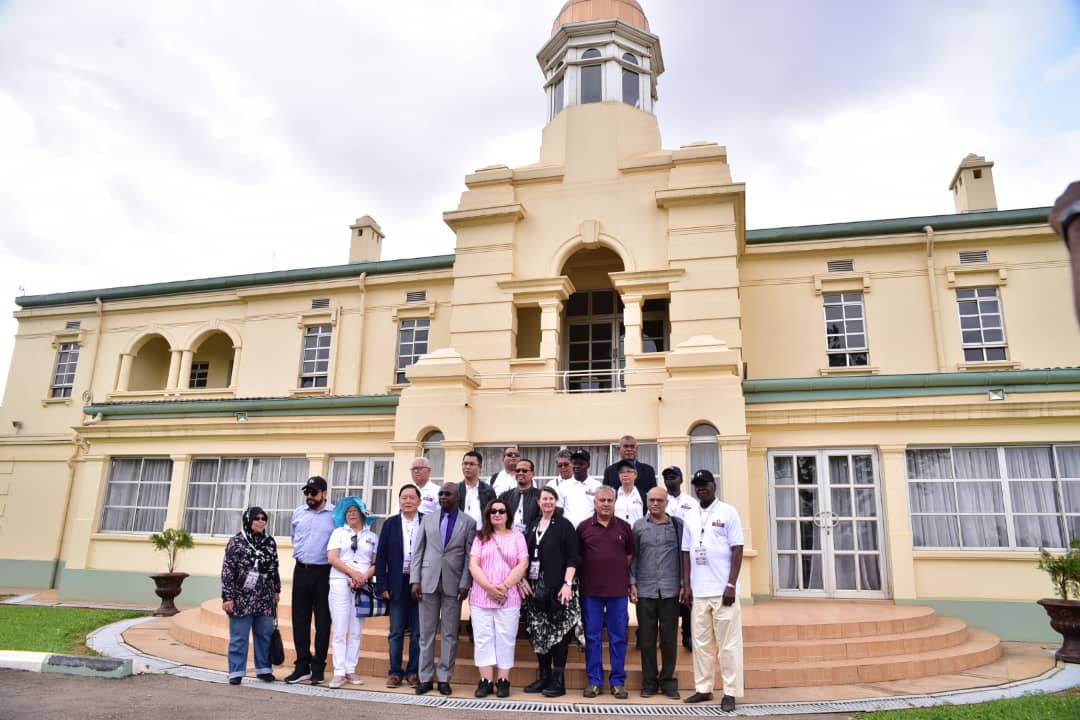 Still in Kampala, some delegates site toured popular landmarks that form the city, including the Gadaffi mosque, the Old Taxi Park, Namirembe and Rubaga hills, City Square among others.
At all these sites, the visitors were treated to local entertainment as well as dining on local cuisines, to familiarize them with the Ugandan culture.
At the opening of the Munyonyo conference on Thursday, the Chairperson of the Commonwealth Parliamentary Association, Emilia Lifaka spoke fondly of the warm  hospitality that the delegates have so far received in Uganda. 
"Mr. President, I want to tell you that your country is good, your people are generous, we have been treated well," she said.