Private sector players in tourism as well as conservationists have launched a protest against the move by a sugar company to destroy part of the 411 square kilometer Bugoma forest in order to establish a sugarcane plantation.
It follows a recent Court ruling which okayed the destruction of 22 square miles of Bugoma Central Forest Reserve for sugarcane growing. The court dismissed a case filed by National Forestry Authority in which NFA was claiming ownership.
Masindi High Court judge Wilson Masalu Musene ruled that the land in contention did not belong to NFA and that the Omukama of Bunyoro-Kitara Kingdom, Dr Solomon Iguru Gafabusa did not commit any fraud in acquiring the title or in transfering ownership to Hoima Sugar Limited.
However, conservationists say the decision is not only a threat to the environmental ecosystem and endangered species like chimpanzees, but will also hurt tourism activities which are a source of revenue for communities and the country at large.
During a news conference held in Kampala on Thursday, Benedict Ntale, the Vice Chairperson of Association of Uganda Tour Operators (AUTO) said sugarcane development should not take place at the expense of natural resources.
Bugoma is a habitat for over 500 chimpanzees, 201 recorded bird species, and a special species of primates called the Ugandan mangabeys.
"What's at stake is – if that forest goes, we expect the area to lose patterns of weather as well as revenue from tourism," Ntale said.
"Sugarcane development should not take place at the expense of natural resources. There is enough land in Bunyoro to accommodate sugarcane growing without destroying vital natural resources".
Costatino Tessarim, a private tour operator who owns  Bugoma Jungle Lodge, an accommodation facility within the forest said he invested in the Shs 900m facility in 2017 after getting assurance from the State Minister for Environment, Mary Goreti Kitutu that being a central forest reserve, Bugoma was safe under the hands of government.
"It is our surprise that today, we see other investors in the area being discouraged and our own investment that we have already set up being threatened," Costatino said.
He says there is already an ongoing process to develop new products in the forest, for tourists, that have immense potential of increasing revenue generated from visitors. Among these is the Uganda mangabey nature walks which are due to be introduced in the forest in 2020.
These will tripple the revenue of nature walks between USD 60 and USD 70 per person, in addition to revenue that is shared with community groups.
A 2012 chimpanzee census discovered that 10 percent of Uganda's chimpanzee population was in Bugoma forest.
"I think it is time for government to be serious on ecotourism development which could increase revenue from the current USD 4,500 to over USD 100,000," he added.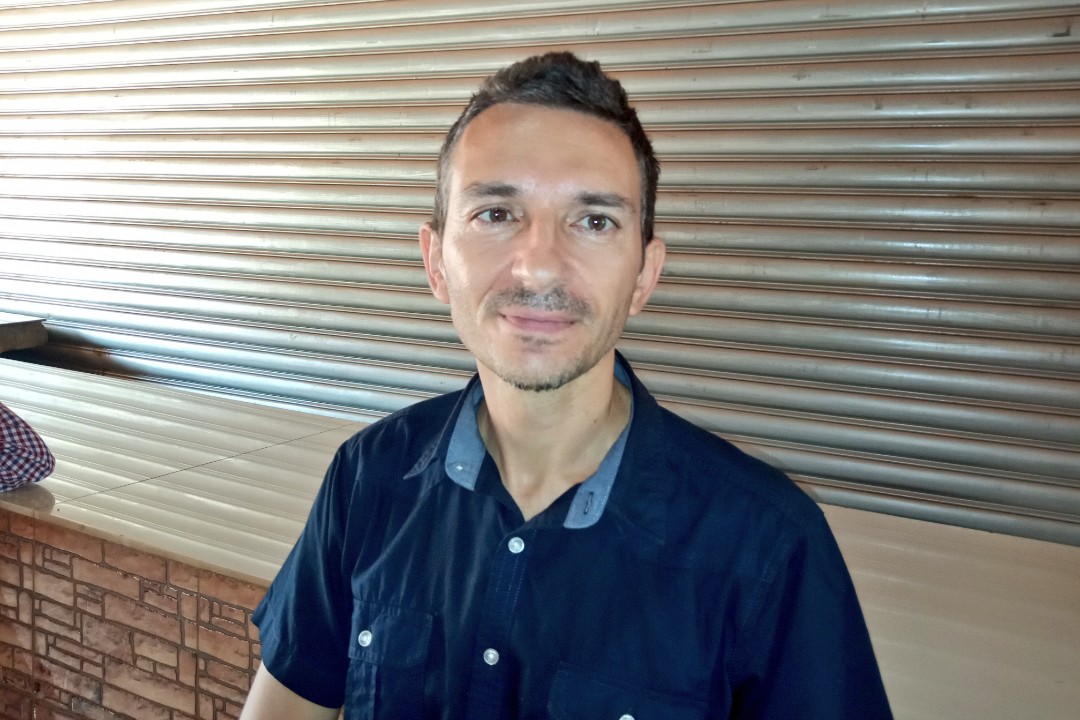 He said that Bugoma Jungle Lodge is already working with Kabwoya sub-county Farmers Association to engage in agroforestry projects to produce the much needed food given the high demand created by tourist accommodation facilities.
He says sugarcane is the least needed cash crop in the area compared to income generating projects like bee keeping, poultry, fruits and vegetables, fish, coffee and tea.
"As Bugoma jungle lodge, we work closely with these farmers associations and we know that they are against sugarcane development which they see as a devil that could further impoverish their communities".
"Water sources in the area are decreasing. What will the situation be in two years to come when even that little that has remained is lost?" he wondered.
"Ecotourism is one that can easily distribute income at a broad level, from people majority of them youths".
On his part, Edson Hashaka from the Uganda Scouts Movement attributed the deterioration of the environment to encroachment on such natural forests.
"There's reason to worry for our children and the generations ahead. If we don't speak, the children are not going to speak. The chimpanzees won't speak even when their habitat is being destroyed," Hashaka said.
"When you destroy a homestead where it stays ,you are destroying it (chimpanzee). Our President has endorsed Gifted by Nature but what's gifted by nature if nature is destroyed in our eyes?"
He condemned the actions by Judge Musene as well as district authorities for choosing to sell a natural forest for quick gains.
"Bugoma Forest holds so much for us for today and tomorrow," he said, quoting Baden-Powell, the founder of scoutings who said 'Leave the world a better place than you found it'.
The group said they will appeal the ruling by the High Court ruling, but that in the interim, they will engage Parliament as well as the line Ministers to halt the grading of the said land by bulldozers which is already ongoing.