High Court justice, Angeline Senoga has set free former Kampala Central Police station DPC Aaron Baguma who has been battling charges relating to the murder of city business lady, Dona Katushabe along side 8 others.
This followed confirmation of a Nolle Prosecure signed by Mr. Mike Chibita, the Director of Public Prosecution (DPP) withdrawing charges against Aaron Baguma.
On Wednesday, Principle State Attorney Michael Ojok told justice Flavia Angeline Ssenoga that he had received communication from the Director of Public Prosecutions to withdraw charges against Baguma.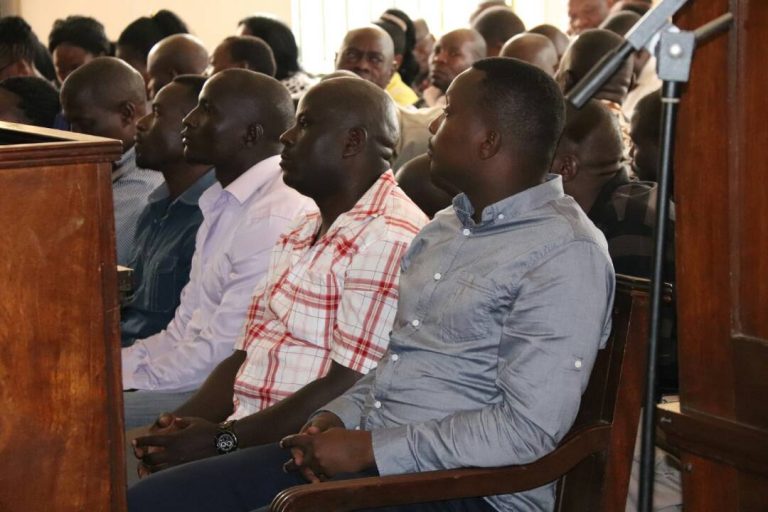 The letter presented to court pointed out that the DPP derived powers vested in him under Article 180 of the 1995 constitution which allows him to drop charges against any Ugandan.
"Here is a copy of the Nolle prosecure dated December 21, 2017 in which the DPP dicontinues charges against Baguma" Ajok told court.
Justice Ssenoga acknowledged receipt of the Nolle Prosecure and discharged Baguma.
The accused in this matter have remained 8 including pine car bond boss Muhammad Sebuufu who is currently on bail. Court set February 5th as the date for their trial.