Forum for Democratic Change (FDC) has revealed that the party's disciplinary committee will engage the former party President Gen Mugisha Muntu and other "errant" members that have been seen campaigning for an independent candidate in Arua Municipality.
Gen Muntu led a group of FDC legislators and other party leaders to campaign for the "defiant" Kassiano Wadri who refused to give way for the FDC candidate Bruce Musema.
The FDC Deputy Secretary General, Harold Kaija told reporters on Monday that the party was disheartened to see its custodian of the constitution going against the very principles he advanced.
"As a party we are discussing discipline because discipline is key for any growth of an institution. Our Chairman Disciplinary committee, Hon. JB Okello Okello is handling the matter," Kaija said.
Kaija said that, "It is very disappointing to see a former party President who we thought is a custodian of the constitution and one of the party elders going against the party line".
"We thought he had gone to Arua to gather the FDC forces but we were disappointed to see that colleagues instead chose to divide our troops."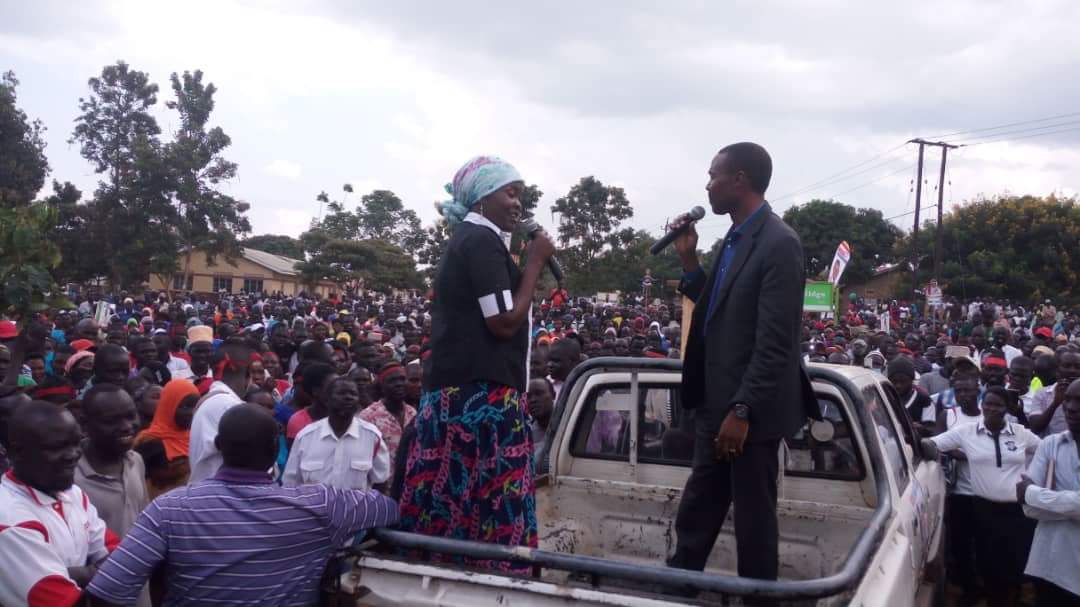 He added that a house divided against itself cannot stand, saying that the members should understand whatever they are doing is actually burning their own house.
"It is very disappointing, very discouraging, disheartening and a very bad example to the people down there," he emphasized.
"As a party, we are handling the matter internally, we shall sit down after these elections and iron out the issues that might have caused such unfriendly fire."
"We are calling upon all those members to come back and make the party stronger because it is the vehicle that we all hired to drive us to our next destination."
On Sunday, an FDC member who is in Arua campaigning for Kassiano Wadri told this website that there is a plot by the party to throw out those who are not backing the official party flag bearer, Musema.
"They want to invoke the party constitution to throw us out. But we don't mind, the political space in Uganda is big. No single person owns it, power belongs to the people," he said.
The FDC party constitution stipulates that a member who joins another party in an election, stands as an Independent or engages in activities hostile to the party, shall cease being a member of FDC.
The same constitution outlines 'promoting aims and objectives of the party' and 'canvassing support for the party' as some of the duties of an FDC member.