Lately, Uganda has been leveraging every opportunity there is to market its attractions to the rest of the world so as to pull in more tourists. It follows the realization by the political leadership that tourism has been and still remains a sector with immense potential to earn the country the much needed foreign exchange.
Tourism as a sector is the highest earner of foreign revenue to Uganda, followed by the remittances from the Ugandan diaspora. In 2015, tourism raked in USD 1.35 billion and constituted 23.5% of Uganda's total exports.
It is because of this potential that government, after persistent calls from the private sector to invest in aggressively marketing tourism, chose to hire 3 PR firms to promote Uganda's tourism in the markets of; North America, United Kingdom (UK) and Ireland, and German speaking Europe.
While other countries like France which is also a huge market for tourism were not included in the PR package, there have been initiatives to make Uganda known there.
This week, a group of bloggers, travel writers and tour operators from France and Belgium concluded a one week familiarization trip in Uganda aimed at showcasing the country's natural and cultural attractions in order to sell the destination to French potential travelers.
The trip was coordinated by the French Ambassador to Uganda, Stephanie Rivoal, the Belgian Ambassador, Hugo Verbist and facilitated by the Uganda Tourism Association.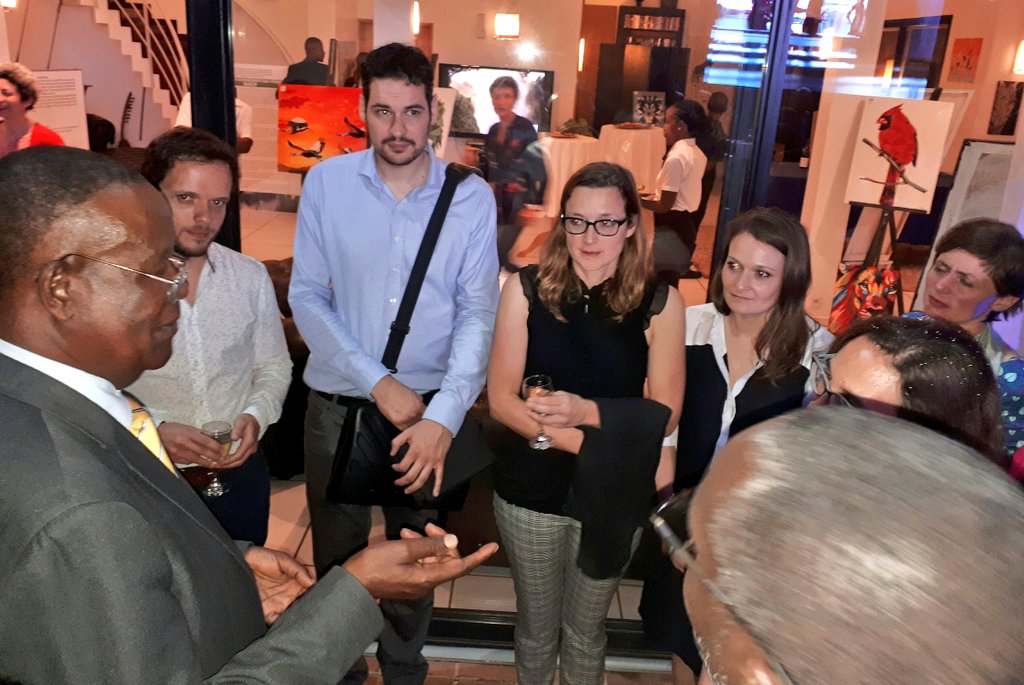 SoftPower News caught up with Jane Roussel, a travel writer with Journal Des Femmes, one of the biggest French feminine online journals, to understand the purpose of her visit to Uganda and which attractions she would sell to French travel enthusiasts. The group was attending a cocktail party themed on tourism that was hosted on Tuesday at the Residence of the French Ambassador in Nakasero.
"I am here to make an article about the destination especially the safari, the people and amazing landscapes," Roussel who was on her second visit to Africa said.
She and the rest of the group visited different tourist sites across the country, including Kibale, Bwindi and Queen Elizabeth national parks. They also did a game drive in Murchison Falls national park. In Bwindi, they tracked the gorillas.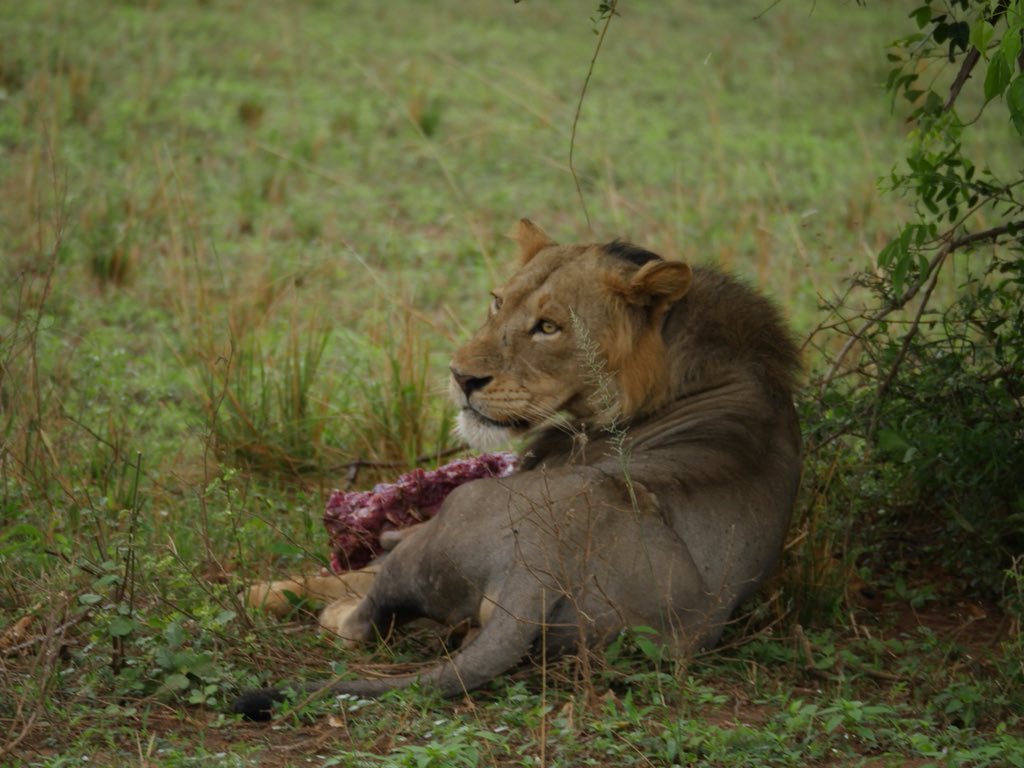 "The gorillas were a life experience. Seeing gorillas was amazing. They were so close, in fact one of them touched me as it passed by. And I was imagining what would happen," the French writer recounts with an expression of intense anxiety.
She says that Uganda is blessed with amazing landscapes and that she will endeavor to showcase the pictorial to her audience. "The people are welcoming too, and i will say that," she adds.
Asked about what stood out for her, and what she would primarily pitch to a French tourist, she quickly mentioned the gorillas. "The gorillas are something that is unimaginable".
Like many Western countries, French tourists heavily rely on articles written in the media about a particular destination, before they can make up their mind on whether or not to travel there. It has to do with their conventional culture of reading but in other cases, they discover this information while searching about the given country online. The others will either prefer a destination because somebody else recommended it.
"In France, people read the press a lot. And they believe everything we [writers] write. The press is almost like a religion. But the French audience trusts a lot in proof. So, when we show them the pictures, videos, interviews of the landscapes, the people in Uganda, they will realize they are missing something," Roussel says.
She believes that efforts like these can go a long way in changing the perception on Uganda which is less known in France.
While there is a perception that French tourists tend to be particular and choosy with their food when they visit new places, Roussel says this is not true. In her view, experiencing new tastes is part of what makes traveling interesting.
"It is true that for us [French] food is a way of life. We want to eat well and drink well. But when we travel, we want to discover the local food. The food here is different but this is what we want to learn about".
Among the other things she reveres Uganda for is the availability of tasty tropical fruits all year round. This, she says is not the case in France.
Valenhn Poitte, a tour operator who is in charge of the Africa department at the Comptoir Des Voyages expresses views similar to those of Roussel about Uganda.
He said his visit was aimed at discovering Uganda as a potential tourist destination for the Comptoir Des Voyages clientele in France.
Apparently, Uganda is not yet part of the destinations that the travel company sells. But Uganda's neighbours Kenya and Tanzania are already on their destination packages and so is Ethiopia and South Africa.
Poitte says that for a destination to be added to their packages, it must be secure, able to offer a variety of experiences, and that a tourist must be assured of properties for accommodation. In addition, it must be viable for business on the part of the firm.
"Uganda has everything of these and we are sure we can sell Uganda. The game drive in Murchison Falls was good compared to other countries and gorillas are a big selling point," he says.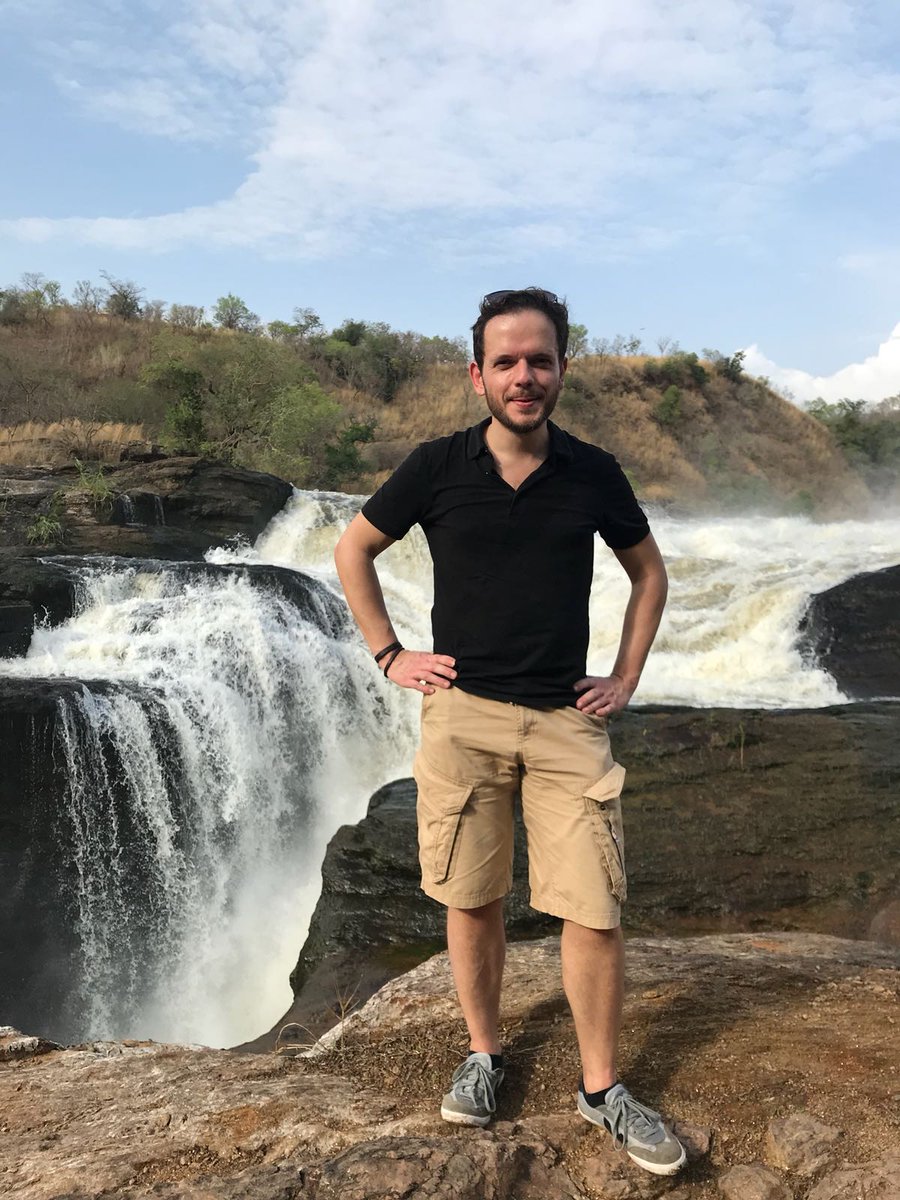 "But Uganda is not only gorillas. You can meet people, which is very important".
Asked what Kenya and Tanzania are doing well that Uganda as a competing destination should draw lessons from, he highlights the issue of aggressive communication.
"Uganda as destination is not known well. You need to communicate more in the media. Find a target. You have more variety of things compared to Kenya and Rwanda. I am really sure given my experience in tourism that Uganda can be a success".
"We shall do our part to promote the destination through our brochures, website, our clients to make Uganda known. But we can't do it on our own alone, Uganda has to communicate," Poitte stresses.