Aruu Country Member of Parliament, Odonga Otto, has received a 'hot slap' in his face from a seemingly furious Cranes Player, Jamal Salim Magoola over his remarks on the team's rejection to attend earlier scheduled training sessions in Egypt.
The Cranes were scheduled to undergo training on Tuesday in preparation for their Friday's encounter with Senegal at the Round of 16 stage of the Africa Cup of Nations (AFCON) final tournament, but they didn't show up.
Cranes are reportedly on strike over their unpaid bonuses and allowances, and Otto who is in Egypt to cheer up the team has since morning resorted using Twitter to update the nation about developments in the camp.
In his earlier tweet, Otto castigated the entire team for demanding more than what was agreed upon with the football governing body.
"Here in Cairo Strike in Cranes camp is about 5 players mobilising others to demand for more than what was agreed.This is typical Ugandan behaviour of thinking the country owes them and not the reverse. It is up to FUFA and Government of Uganda to take a stand on blackmail. Friday is just here," said Otto on Twitter.
As if that was not enough, the opposition politician, used another tweet to mention names of some players whom he advised to tone down on the strike and front patriotism if they are to save their reputation.
"Cranes got bonuses of 1m USD from President Museveni on qualifying for AFCON. Additional 3000 USD was given to each outside the FUFA contract. Wadada, Walusimbi, Allan, Kateregga and Jamil please save your image and that of Uganda. Patriotism is not just for soldiers. Its now about Uganda not individuals," tweeted Otto.
This ignited a backlash from Jamal who also plays for Al-Hilal Club in Sudan. In response, he asked the political to seek more accurate information and as well forget his (Jamal) name.
He also said that he (Jamal) earns more money at his club in Sudan than the 'little' money offered by the football federation in Uganda.
"With due respect of your position, I think you had to get the right information from the Captain (Denis Onyango). I earn more than these peanut monthly mr and it's not tax payer money like what u earn from parliament. Respect my name and get informed well," responded Magoola.
Meanwhile, several Ugandans including New Vision CEO M, Robert Kabushenga and The Independent Newspaper managing director, Andrew Mwenda have also used Twitter to pile pressure on FUFA to clear any pending allowances for the players.
The hashtag #PayUgandaCranesAllowances has already popped up and widely used by Ugandans on Twitter to call for normalcy in the camp.
"To All UOT: Our demand is simple. #PayUgandaCranesAllowances! Let us speak out. Let the whole world know we stand with .@UgandaCranes on their pay. When U tweet today, add this??hashtag. If @OfficialFUFA ignores this, no wearing jersey on Friday! And cancel their citizenship," reads Kabushenga's tweet.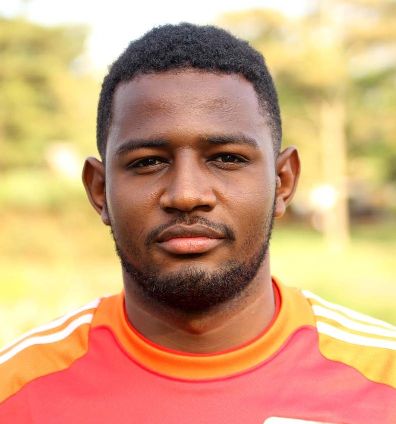 For Andrew Mwenda, he says: "#PayUgandaCranesAllowances @rkabushenga We should notify police to hold a mass demonstration outside FUFA offices today and invite @mkainerugaba as demonstrator in chief! How can FUFA do this when our boys are going into this critical stage of knockouts? @cobbo3 what sayest thou?"