Carol Ward, the founder and Director of Favour of God Ministries who was recently sucked into the media for ordering the arrest of two northern Ugandan journalists for allegedly attempting to expose her sexual advances, has described the claims as a ploy to dent her image.
In a press statement, Carol said that the reports in the media are aimed at damaging the reputation of her organization.
"This situation currently brought to the media, is related to one of our 4th internal leaders that has been raised up by Favour, with leadership strength and administration skills, that has now turned to see the downfall of the whole organization and its benefactors," she said in a statement.
Last week, two journalists from Gulu were arrested after they tried to expose what they alleged were sexual advances from Carol, the proprietor of Favor FM in Gulu. The two journalists are Janan Loum who previously worked with Favor FM, and Willy Choowo, an Editor with Choice FM.
It was claimed by Willy that Carol was sending love messages to her employee (Loum).
Prior to his arrest, Willy had reported on his Facebook about the arrest of Loum. According to Willy's account, Loum had been sacked by the FM Station after he stormed out of a meeting convened by the Management whose proceedings he did not agree with.
"The meeting was to persuade Janan to drop the legal case he was pursuing over sexual harassment at the work place, he was hesitant and walked out of the meeting," Willy wrote on his Facebook.
Willy stated in the post that Janan had subsequently been fired due to what his boss (Carol Favor) termed as immorality practice.
Read More: Gulu Scribes Arrested Amid Allegations of Stalking by Female Boss
Now, Carol says that her 18 years stay in Uganda has been met by efforts by her haters to frustrate progress in Northern Uganda.
She labeled it as blackmail by individuals including some pastors who were former leaders in the Ministry who have vowed that if they couldn't have control over it and its assets, then they were going to 'kill' it.
"They are still working aggressively to see that done. Most of these attacks for destruction against the organization are in the form of media and cyber crimes, both of which are illegal, according to Uganda law," she said.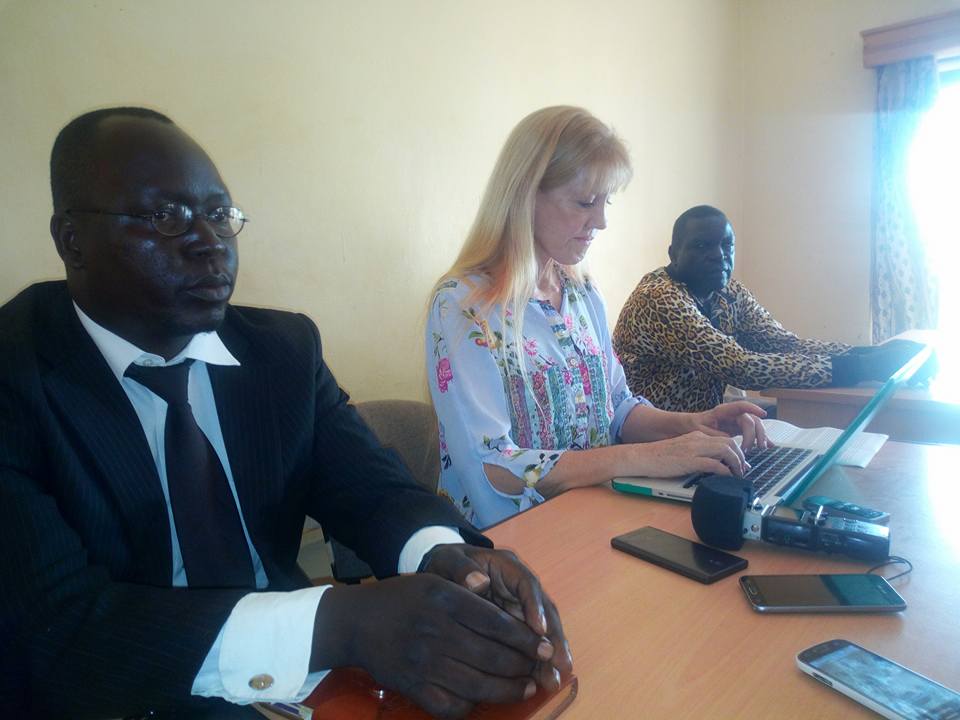 Carol revealed that besides the above, there has also been some form of physical assaults, theft, and attempts to kill a staff member on top of threats on her own life.
She however said that this situation has caused great damage to hundreds of the Ministry's donors around the world, who love the work and the impact it is making in the communities and the nation.
She revealed that attacks on her and the ministry started 5 years ago, and have never stopped.
"It is like the spirit of Cain and Abel in the Bible, where Cain killed his brother Abel, over jealousy".
The Favor of God Ministries Director noted that most of those that have left the organization, either by choice of their own, or dismissal, have returned to 'slaughter' the very family that fed them, trained them, and brought them in life to where they are today.
Most of those very former team members who are working very hard to destroy the Ministry today, had received incomes of 2- 4M a month in the past, whereas she had chosen to work for no pay, she said.
She was responding to an allegation that one of the former employees of Favor FM, Loum was not paid salary for over a 3 months.
Carole said Loum was among members who were being corrected for misconduct, but were violently opposing all correction and instruction, out of pride and their own wilfulness.
"All these years with Media Crime and Cyber crimes against us, character assassination, and defamation that has continued against myself and the work, I have kept silent".
"Never have I spoken to the press or posted anything publicly to defend myself. This is the first time in 16 years that I have stood to speak aloud. I have never called for Police or legal assistance, unless an assault against us began first, and there was no other way to protect the work or the team members, other than to file a complaint," the statement read.