Acclaimed British-Ugandan spoken-word artist, George the poet, real names George Mpanga, confessed that in Uganda, he "comes alive in a way I have never experienced anywhere else in the world".
The London based poet, rapper and podcast host opened up to BBC about his identity, how going back to Uganda makes him feel and his obsession with Ugandan food.
Asked about his favorite alcohol, George said it is Uganda Waragi, Pineapple flavor given that it contains the taste of a pineapple. Uganda's organic fruits, particularly the pineapple have come high on the favorites list for many foreigners who have chanced at visiting Uganda.
George was asked what his choice for a last meal on earth would be. He said traditional Ugandan food.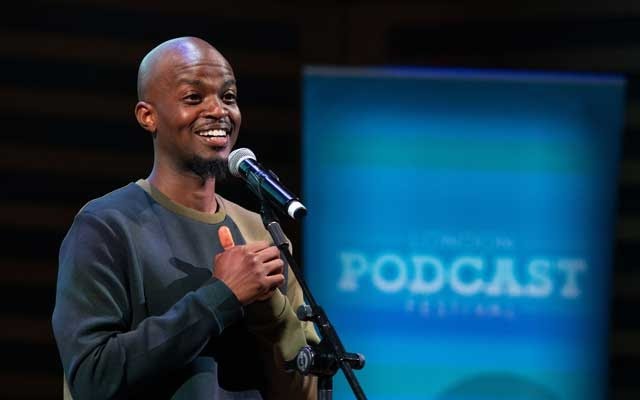 A testament perhaps to the thick bond the celebrated poet whose parents left Uganda in the 1980s for exile in London, still has with his heritage.
He visited Uganda recently as he recorded for a BBC Today Program edition where he was guest editor.
He narrated how his parents fled the violent change in government in Uganda. On his recent visit in Kampala, he spoke to his paternal grand mom, Joyce Mpanga, a former Minister. She was the first Women's Minister in Uganda.
In 1966, Joyce narrowly escaped imprisonment fleeing the brutal regime of Milton Obote. He fled with her two children following the untimely death of George's grandfather, Andrew Fredrick Mpanga.
It was Britain that took her in. It was there that she took her kids to school.
At the end of last year, Joyce Mpanga released her autobiography, a book titled "It's a Pity She's not a Boy', which details her journey from the obscurity of rural Uganda, to her groundbreaking role in what began as a revolutionary government.
"Uganda existed in my childhood as a mystical land, far far away. This came in handy during the darker days of any city life. Here (in Uganda), I come alive here, I really do. In a way I have never experienced anywhere else in the world," George said
On the BBC Today Program, Joyce or 'Jajja' as George calls her, narrates to George that she wanted to ensure she was in Uganda when it attained Independence. And she did.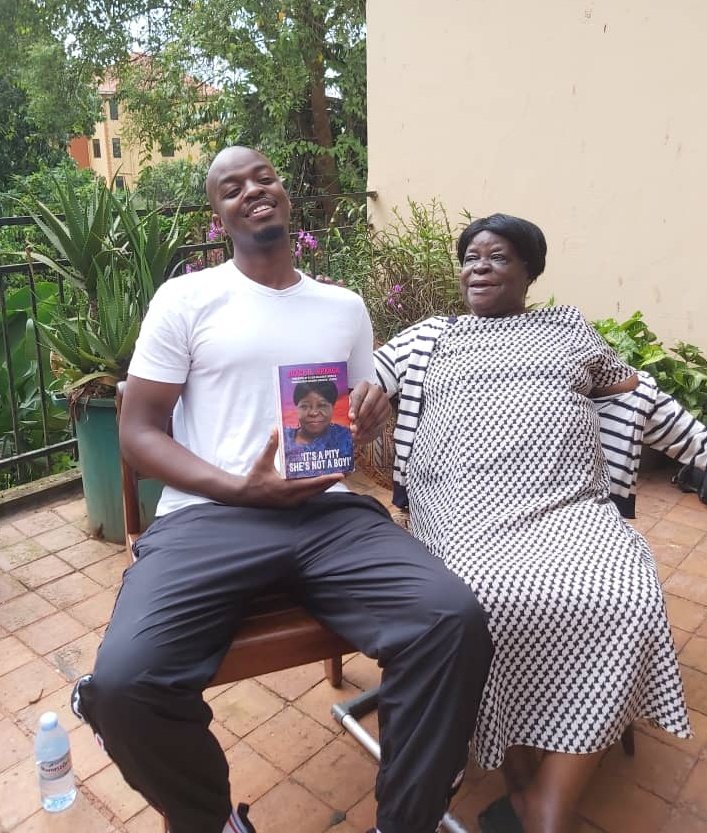 "I saw the Union Jack coming down and the Uganda flag go up. It was an unusual experience. We had grown up as a colony and we'd look towards Independence and think that we would choose what to do. But the honeymoon didn't last long. Britain leaves, Ugandans take over and from then, we've never been exactly the same. We haven't had peace," Joyce Mpanga said.
Joyce is mother to Ugandan renowned lawyer and Buganda Kingdom's Attorney General, David Mpanga.
Identity
George also delves into what growing up in the UK has meant to him and how it has shaped him.
On his website, George is described as a London-born spoken word performer of Ugandan heritage.
"Sometimes, I think how my life would be without enjoying the basic freedoms I enjoy in Britain. My expectations, my values, my character have been shaped by the environment I spend my most time in," he says.
Also Read: George the Poet: 'If I accepted an MBE, what would my descendants think?'
The 28-year-old has weaved a successful career of social commentary through poetry which he says has allowed him explore the nuances of British life from his own vantage point.
He started rapping at age 14 and 5 years later, he became a poet.
"Music and lyrics have been my tools for change for half my life and these are the gifts I'm bringing home".
He adds; "We all have unique fingerprints biologically and that should be our mark on the planet".
While in Kampala, he performed a song and poem at the Aka Dope night, a monthly event that serves as a platform for local artistes to showcase their talent.
"Thank you so much. This has been a dream for so long," he remarked amid a cheering crowd after his performance at Design Hub.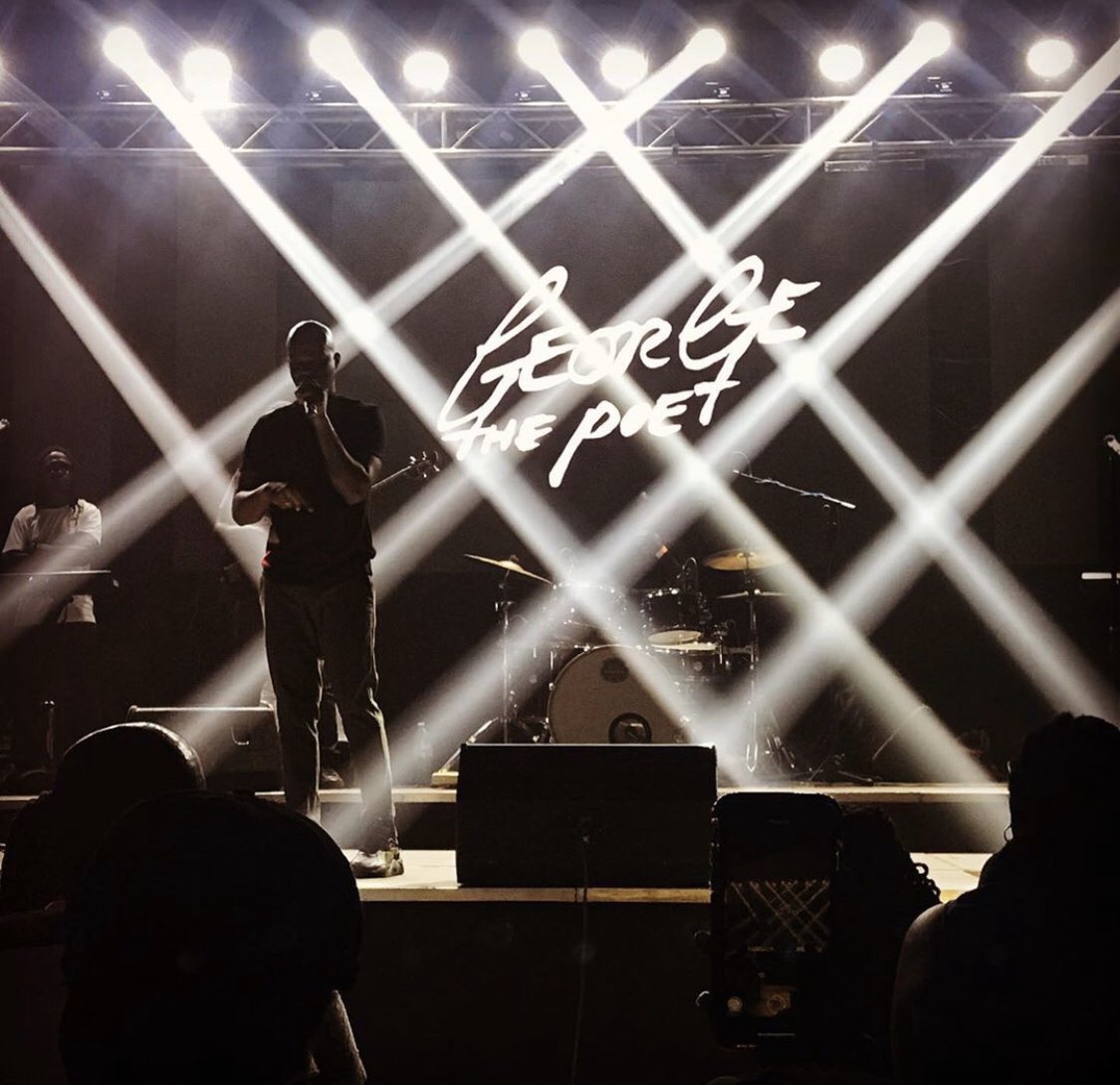 George says storytelling is the most important way to change the world.
"I use my podcast to explain my roots as both British and Ugandan in a way that helps people understand where I am coming from".
In a BBC episode of 'Twenty Questions with…', George is asked to choose between Uganda and the United Kingdom, but he says it is impossible.
"It's actually impossible. That's my biggest dread having to make that decision".  
As much as he appreciates his African heritage, George says he loves to have his foot in both societies.
"It has benefitted me. Being able to step on the African continent and engage with my heritage in the way I have done throughout my life has really enriched my perspective and allowed me to think outside the box in conversations where sometimes we feel stuck".
"Overtime, I began identifying as a British Ugandan, all at once which people seem to find easier to understand. Identity is one of the most complex features of human existence. Is it inherited, adopted or imposed on us?"
It is these questions, he says, that have compelled him "to return to the land of my ancestors every year in my adulthood".