Hundreds of Ugandans over the weekend turned up for the Marathon organised by the Catholic Church and Movit Products with the aim of raising funds to establish an emergency facility that will take care of casualties at Nkozi hospital.
The second edition of the Nkozi Charity Marathon, 2018 kicked off at the Equator in Kayabwe and ended at Uganda Martyrs University Nkozi where an event was organized to host participants and dignitaries.
The run that was aimed at raising funds for the construction of an accident, injury and trauma centre at Nkozi Hospital was graced by Prince Wassajja member of the Buganda Royal family as the Chief Runner and the various friends of Nkozi Hospital.
"Movit has done a great work here today by supporting this noble cause and I implore everyone out there to support this 'Bulungi bwansi' initiative and not to forget that as we come together to support this cause the government will meet us on the way" – Prince Wasajja said.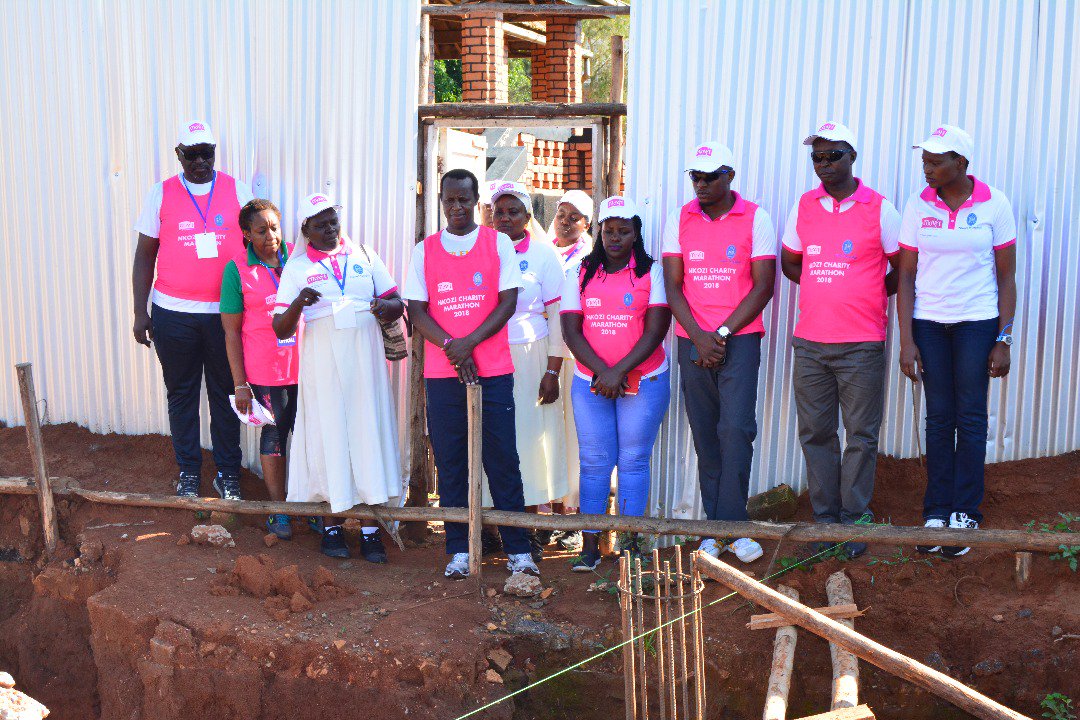 The hospital Administrator, Sister Teddy Nakyanzi told the gathering that the initiative is aimed at saving many lives of accident victims along Masaka highway.
The marathon was part of the many activities that are aimed at raising funds to build the capacity of the hospital (100 beds) to handle numerous accidents were between 15 to 20 accident victims are recorded everyday.
"This is the only hospital that is between Masaka and Kampala, many accident victims are always brought and dumped here and we find ourselves not able to offer them help due to lack of our capacity," Sis Nakyanzi said.
With more than 200 people dead record in the first eight months of 2016, the statistics makes Kampala- Masaka road one of the deadliest roads in the world.
Nakyanzi appreciated the efforts by every player including the Rotary Club Uganda, NSSF, Movit products among others.
Robert Kitende the PR, Media and Advertising Manager Movit Products Limited said that Movit invested over Shs30M in the Nkozi Marathon 2018.
"Movit supports such activities not because it has a lot of finances and hefty budgets, but it does so because it's a Ugandan Company with a big heart and a big conviction to help the community within which the company operates" Kitende said.
Kitende assured Ugandans that Movit will continue to support community based events as they are the cornerstone of our nation.