Reverend Diana Nkesiga, the former Vicar of All Saints Cathedral, Nakasero has described the installation of the first female provost in Church of Uganda as a milestone and "a blessing long overdue".
This was Rev Nkesiga's immediate reaction, speaking to SoftPower News after a ceremony where Rev Can Dr Rebecca Nyegenye was installed as Provost of All Saints Cathedral Nakasero, making her the first female to occupy the position in the Anglican Church of Uganda.
Read More: Rev Nyegenye Installed as First Female Provost, a First for Church of Uganda
The ceremony held on Wednesday was presided over by the Archbishop of the Church of Uganda, Most Rev Stanley Ntagali.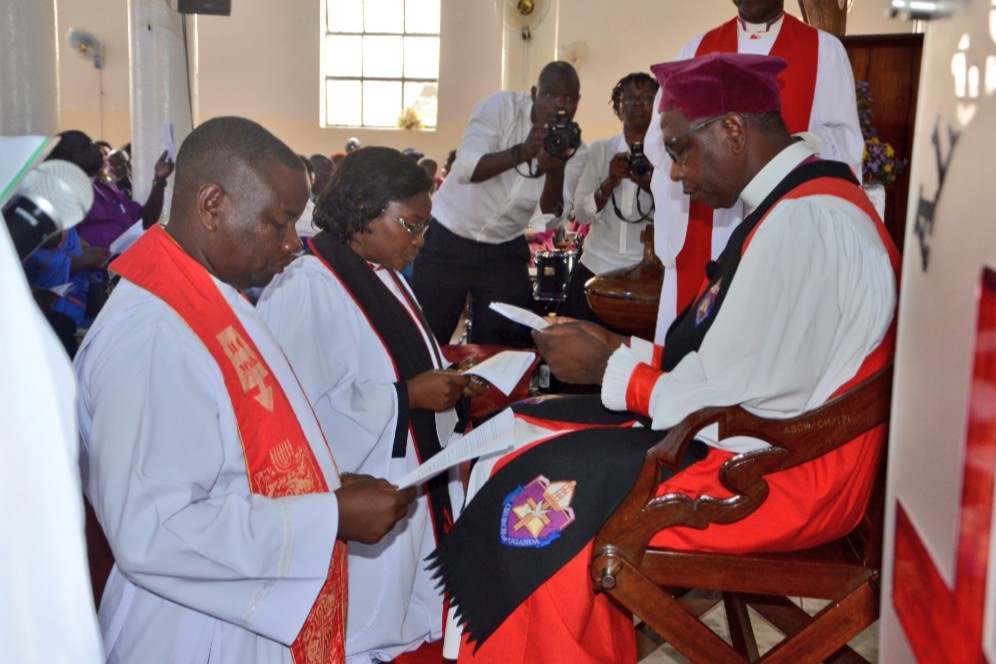 Nyegenye's installation was welcomed by many as a wave of change especially regarding women and power in church. Although more and more women are getting ordained in the Anglican church in Uganda today, top positions of leadership are still dominated by men.
Rev Diana told SoftPower News that by Rev Rebecca Nyegenye breaking the glass ceiling, it symbolizes that "women are beginning to be co-workers in the vineyard".
"It is a blessing long over due. I am excited. Canon Nyegenye is a woman of prayer, articulate and she is a woman of ministry, she has a deep call on her life," Rev Diana said.
And she shared that it couldn't have been a better person.
"For a while, we thought the doors were closed on us. But like she (Rebecca) said, God makes everything beautiful in his own time," added Diana who is among the first women to be ordained. She got her collar in 1994.
"This is a milestone. Sometimes, we (women) felt like we were ordained but put on the side. But now, we feel like we are beginning to be co-workers in the vineyard, and that our gifts and contribution to the church are being recognized".
There is greater partnership today in extending the church by both men and women, she said.
The 59-year-old priest has the likes of late Rev Can Prudence Kaddu to thank for laying the foundation for the women to lead in the Anglican church.
Canon Prudence Kaddu who died this year served the Church of Uganda for 42 years and retired from service in 2010. She was one of the first three women to become priests in the country in 1967.
According to Rev Diana, people like Prudence deserve the credit for they exhibited the highest sense of patience and did not quit.
However she adds: "We need to remember as we rejoice, it is not about power or position. It is really about service to God".
"I'm so glad that people's gifts are no longer being limited".
Nonetheless, Diana says there are still other doors to be opened when it comes to women and leadership in the church, although she couldn't mention which ones. Her prayer is that they are opened before she retires.
Herself, Rev Can Dr Rebecca said her installation felt like a miracle "because it seemed like it wasn't possible".
"I thank God that he has begun a new chapter that would not have been possible. But it has now been made possible because of God," she told this news website.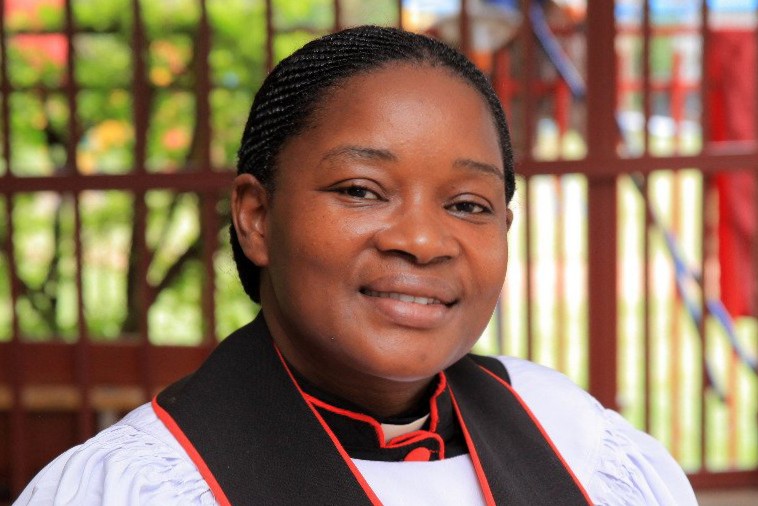 "I feel joy in my heart. This is a unique responsibility and I pray that God helps me to fulfill it. I can't do it on my own. I will work alongside fellow clergy and they will assist".
She however acknowledged that as a symbol of a new dawn for women and leadership in the church, she faces a demanding task that requires exceptional service, short of which could negatively impact on the gains so far realized.
"When you are the first person to do something, you must strive to serve best, so that the rest can get to that position or even higher. If I fail, it will have a bearing on the women coming after me," the former Chaplain at Uganda Christian University (UCU) Mukono said.
She too said the waiting was too long, given that the first female priest in the Anglican Church or Uganda got ordained in the 1960s.
Dr Rebecca Nyegenye holds a Doctor of Philosophy (PhD) from University of KwaZulu-Natal, Master of Arts in Theology from Trinity Episcopal School for Ministry USA, Bachelor of Divinity of Uganda Christian University, and a Certificate in Theology from Bishop Usher Wilson Theological College Buwalasi. She was ordained in 1997 and priested in 2000 in Bukedi diocese.