Authorities in Kabale municipality in conjunction with Entusi Resort and Retreat Center, have embarked on a campaign aimed at collecting plastic garbage materials in a bid to improve sanitation in the area.
This campaign will see authorities collecting all plastic garbage materials which will be sold to Century Bottling Company (Coca Cola).
According to the Entusi Resort and Retreat Center Executive Director, Regan Nowamani, the municipality has already allocated a piece of land to them to set up a plastic collection centre.
"When you move through Kabale municipality, you find plastics all over but when we construct a plastic collection centre, we shall be buying a kilogram of plastics at Shs 250 then sell them to Coca Cola for recycling," said Nowamani.
During the launch, participants who included Uganda Peoples Defence Forces, Municipality officials, schools, tour operators and other stakeholders cleaned the municipality high street.
Nowamani added that the campaign shall also see Kabale municipality look more attractive and neat especially to the tourists visiting it.
"As tour operators, we always find tourists who tell us that the town is not that clean especially with the disposal of plastics. We pray that people embrace proper disposal of plastics so as to improve the sanitation of our area," he added.
The Kabale municipality Mayor, Ssentaro Byamugisha hailed the initiative saying that on top of ensuring cleanliness, it will also be a source of income to some people.
"There will be people who will invest time in collecting the plastics which may later be a source of some money since they will be bought," he said.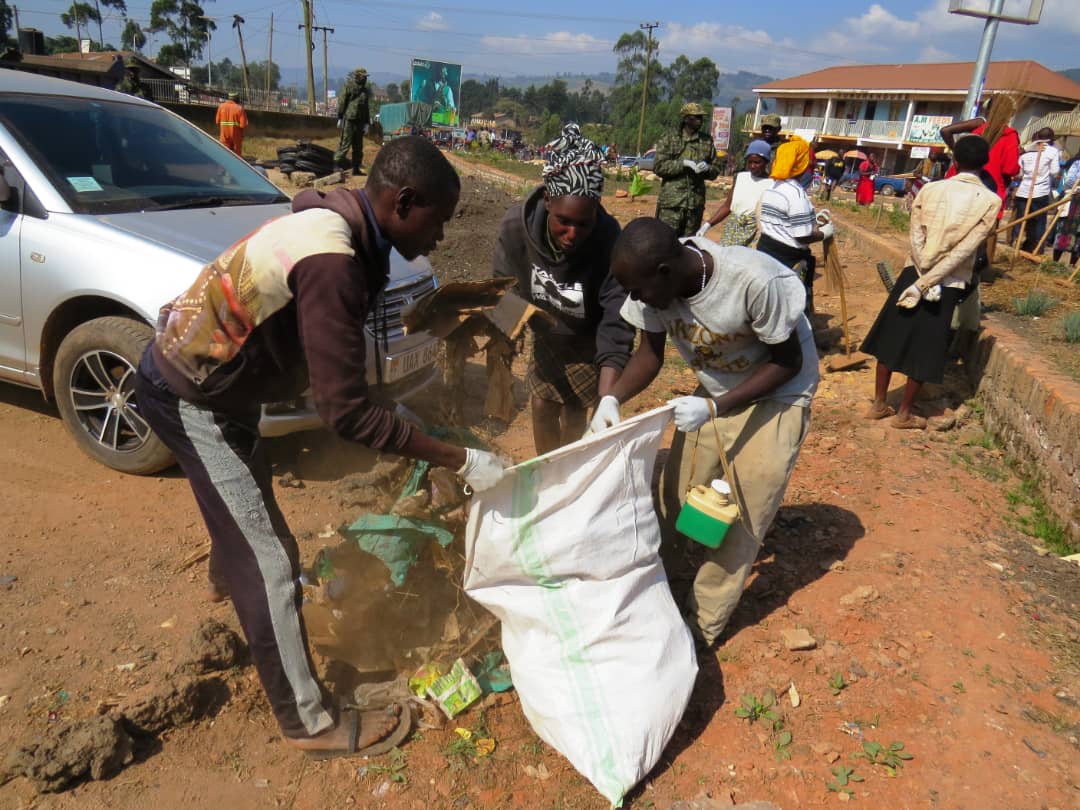 Farouk Barabyeki, the In-charge of Plastic Collections from Century bottling company said that they would like to see more towns in Uganda free of plastics.
"We are trying to see that our towns look more appealing without these unnecessary plastics. Kabale in the next few days will be a model town if locals appreciate this move," he said.
Bright Kiboneire, one of the participants said that he was concerned about the existence of too much garbage in Kabale.
"I think this is a move we have always wished for because the cleanliness of this town is our concern. We cannot keep rejoicing when our city is this untidy," he said.
Andrew Beije, the Kabale municipality health inspector said that despite such interventions, some people have persistently disposed garbage in wrong places.
"We shall be very strict in ensuring that our people respect the existence of the available garbage collection centres," he said.