The Speaker of Parliament, Rebecca Kadaga has called upon government to consider coming up with a special census to ensure registration of all people living with Albinism so as to better plan for the special group.
Kadaga made the call on Monday at Parliament while addressing members of the public that turned up for a 4.5km walk to raise awareness about Albinism. This was part of the activities to mark the 2019 Parliament week under the theme, "Building a strong democracy in Uganda".
The Speaker said that for government to plan better for the health and education of People Living with Albinism, their data must be ascertained.
"I was reading the census data and there is nothing on Albinism. So Government Chief Whip, I think we should now adjust those categories to provide for albinism so that we can know them and best plan for them," Kadaga said.
She added, "I also want to propose that the Local Council (LC) Chairpersons take the responsibility to registers people living with albinism so that they can have data for the entire village to plan well for their schools and the health."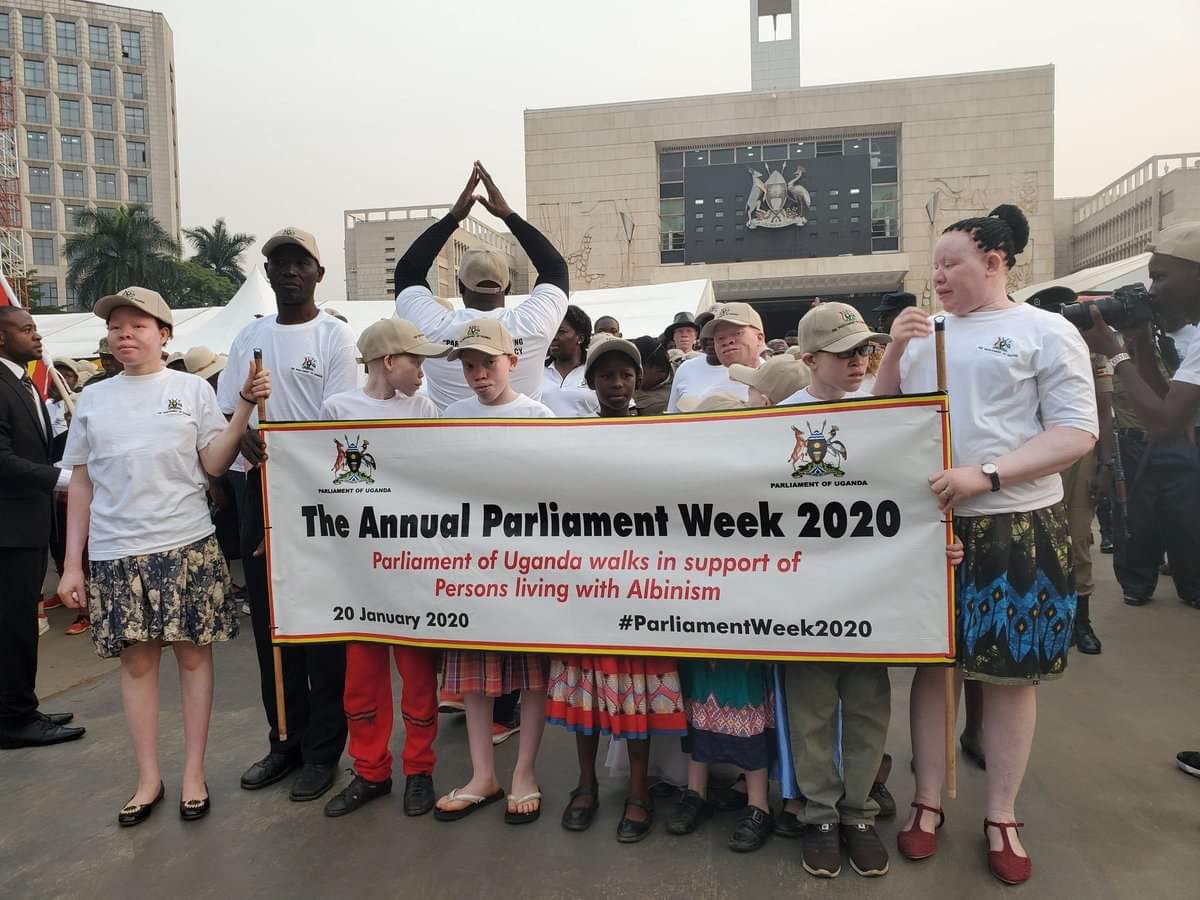 Kadaga also expressed concerned about the challenges people with albinism face in society, wondering why it is still hard for Customs to clear their skin creams on entry into Uganda despite Parliament having exempted these items from taxes three years ago.
The Speaker wants Cabinet to passionately discuss issues of concerning people living with albinism so they too can  enjoy the privileges that other groups of people enjoy.
She said "I am disappointed" with the bureaucracy and loopholes which disrupt the services and asked the Government chief to ensure they are dealt with.
Monday's walk was as well aimed at fundraising for the construction of the Albinism Rehabilitation Center.
It is estimated that about 50,000 people live with albinism in Uganda. The proposed Rehabilitation Center will cost Shs 50bn and Monday's fundraising collected Shs 54m from Parliamentarians amongst other dignitaries.
The chairperson Albinism Umbrella in Uganda Olive Namutebi expressed worry that 50% of children living with albinism don't go to school because of poverty.
She also cited challenges of failure to get skin creams given their delicate skins, stigma and discrimination among others.
"We found out that 50 percent of children living with Albinism were not in school for various reasons, its very absurd. We all know that the young are the future leaders. We found out that 70 percent of these people had issues with their eye sight, and only 2 percent had ever had an eye checkup," Namutebi said.