Ange Kagame, daughter to Rwanda's President, Paul Kagame has been releasing photos of her wedding and the tone tells of excitement. She seems not to contain the emotions that her big day sparked.
Ange got married to her fiancé, Bertrand Ndengeyingoma on Saturday at a ceremony held at the Kigali Conventional Centre.
Sources say the event was private and so far, there are not many details in the press.
Ange has since Sunday been using Twitter to share photos of her and her husband, Bertrand as well as family during the ceremony.
In one of the photos, the couple looks strikingly elegant as they walked past a wedding arch decorated with flowers. The couple, beaming with smiles, seems to be staring at their guests.
The bride holds a wedding bouquet in her left hand while she locks her right hand with that of the groom. She wore a white gown while Bertrand wore a black suit complete with a bow tie.
"I have found the one whom my soul loves"– Songs of Solomon 3:4," Ange captioned the first of the photos she tweeted.
Another photo captured from the back of President Kagame walking his daughter down the aisle, captures Ange's expansive train of her wedding gown. Guests can be seen clapping their hands as the two approached.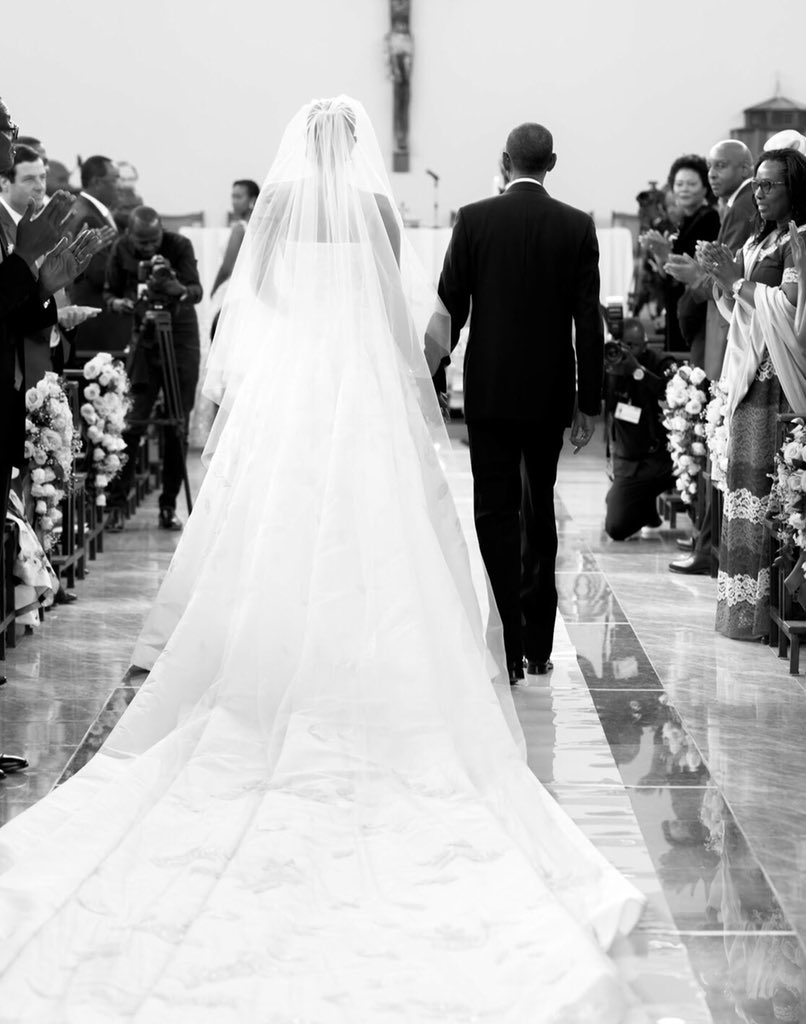 In another outdoor shot, captured after Ange emerged from the car, the bride smiles charmingly under the veil with both of her hands holding the bouquet of flowers.
She added a caption describing it as a moment of euphoria, euphoria – a feeling or state of intense excitement and happiness.
She also shared photos where she and the groom posed with their parents and siblings. One of the photos has President Kagame and wife Jeanette.


The photos were taken by Burundi-born photographer Christian Mbanza, also known as Chris Schwagga.
Bertrand Ndengeyingoma, an urban planner, is a graduate from the London School Economics having received a Masters in City Planning.
On her part, Ange, 25, who is the second born and only daughter of President Kagame, is a political science graduate from Smith College, Massachusetts. She also holds a Masters in International Affairs from Columbia University.
She introduced Bertrand to her family at a traditional ceremony in December last year.