BET Award winner and 'Sitya Loss' singer, Edirisa Musuuza alias Eddy Kenzo has expressed his dissatisfaction towards the government for continuously sidelining musicians despite the glory they have earned Uganda on the international scene.
Kenzo says he has personally won several globally acclaimed accolades including the prestigious BET Award in 2015 which put Uganda in the spotlight, but government has not supported him in any way.
The singer who just returned from a London tour was speaking on Thursday at the Uganda Museum where he donated his BET Award and 2017 AFRIMA Award. Kenzo won the BET for Best New International Act in the Viewers Choice Category and AFRIMA Award for the Best Male East African Artiste.
He said that he decided to donate the two accolades to the Museum so that young people who aspire to accomplish big things in life can draw inspiration.
"BET Awards were always taken by big stars like Jay Z. But now we have one in Uganda. The first one in East Africa. Even if I die, this Award will be here in the museum for the coming generations to see," he said in his remarks.
"When children come here and lift it, they will know it is possible to achieve it".
He told the press and fans who turned up for the event that dynamics have changed and music has become a major export for many countries unlike the yesteryears when Uganda was mainly known for producing coffee and cotton.
"The world has changed. Uganda was known for coffee and cotton, but not any more. Today, music and sports have taken over," the singer said.
"Music touches everybody. I appeal to government to invest in musicians. We have no support from government," he added.
The Big Talent boss who is also lover to songstress Rema Namakula explained that he has withstood numerous difficulties to get to the global artiste that he is today, but the new generation of local musicians must not go through the same suffering.
Recently, Kenzo won two major awards; International Reggae and World Music Award and Nickelodeon Kids' Choice Award in a space of one week, beating stiff competition from big artistes.
He is concerned that the authorities in government are out of touch with the strides being made in the music industry and what it means in promoting Uganda, which is not the case in say neighboring Tanzania where a singer like Diamond Platnumz has been largely supported by the President.
"They [government] don't even know what we are doing or what a Nickelodeon Award means. The only medal they know is a gold medal by athletics like Kiprotich. But these music Awards are big," Kenzo told the press at the event.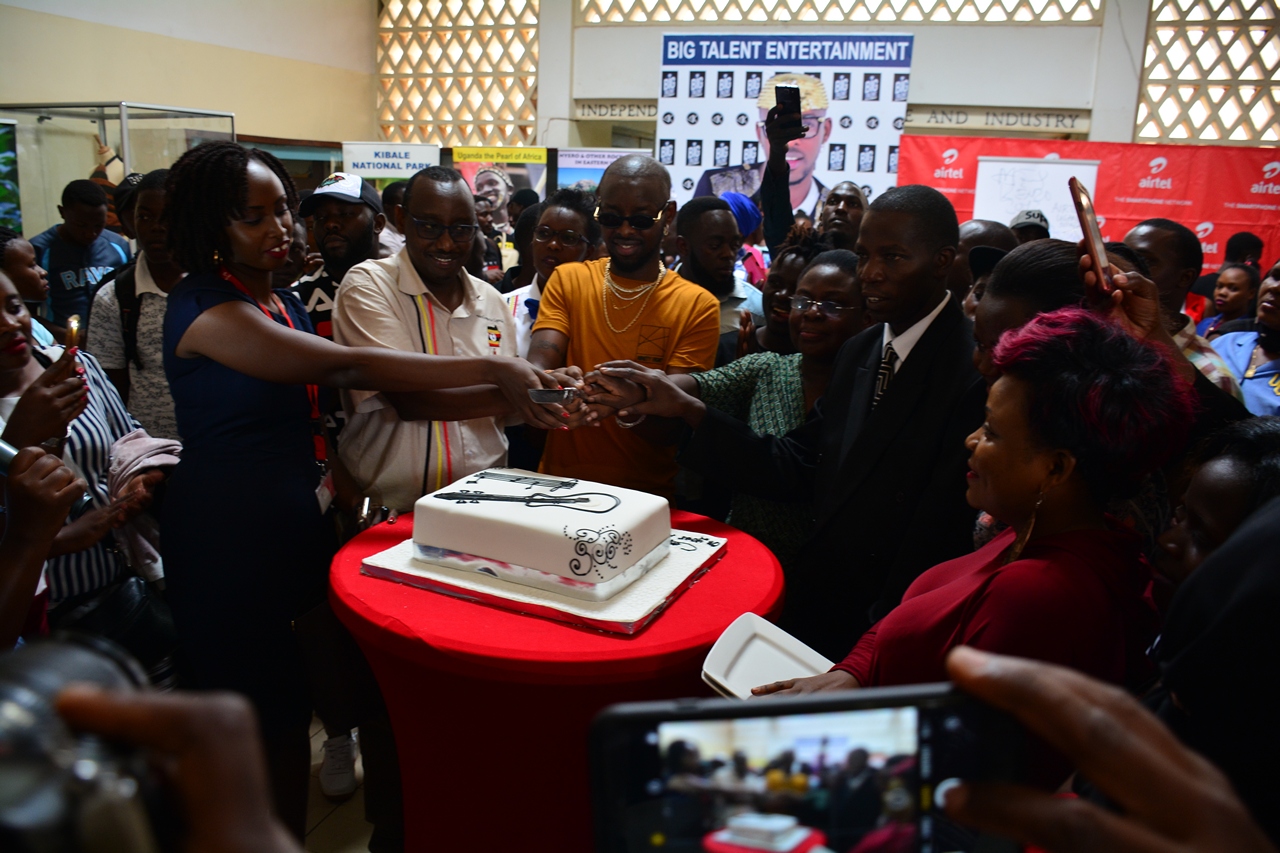 He wants government to offer financial support to help musicians access quality equipment which is currently very expensive for many to afford.
"We lack quality in our industry. We need expensive cameras to record music videos, not only for Kenzo but also upcoming artistes. They should buy such machines and let artistes use them at an affordable price".
Much of Kenzo's music has enjoyed a rising audience across the globe ever since his well choreographed 'Sitya Loss' song went viral years ago. But he says he has to inject lots of money especially to have his songs mastered in South Africa, USA and Sweden due to lack of facilities and expertise locally.
"Government can build professional mastering studios so that we don't have to send our music abroad. I master my music from South Africa and America but not every musician can afford that," he said.
He also proposed that the authorities consider facilitating sound engineers for scholarships abroad so they can acquire professional skills and apply them here.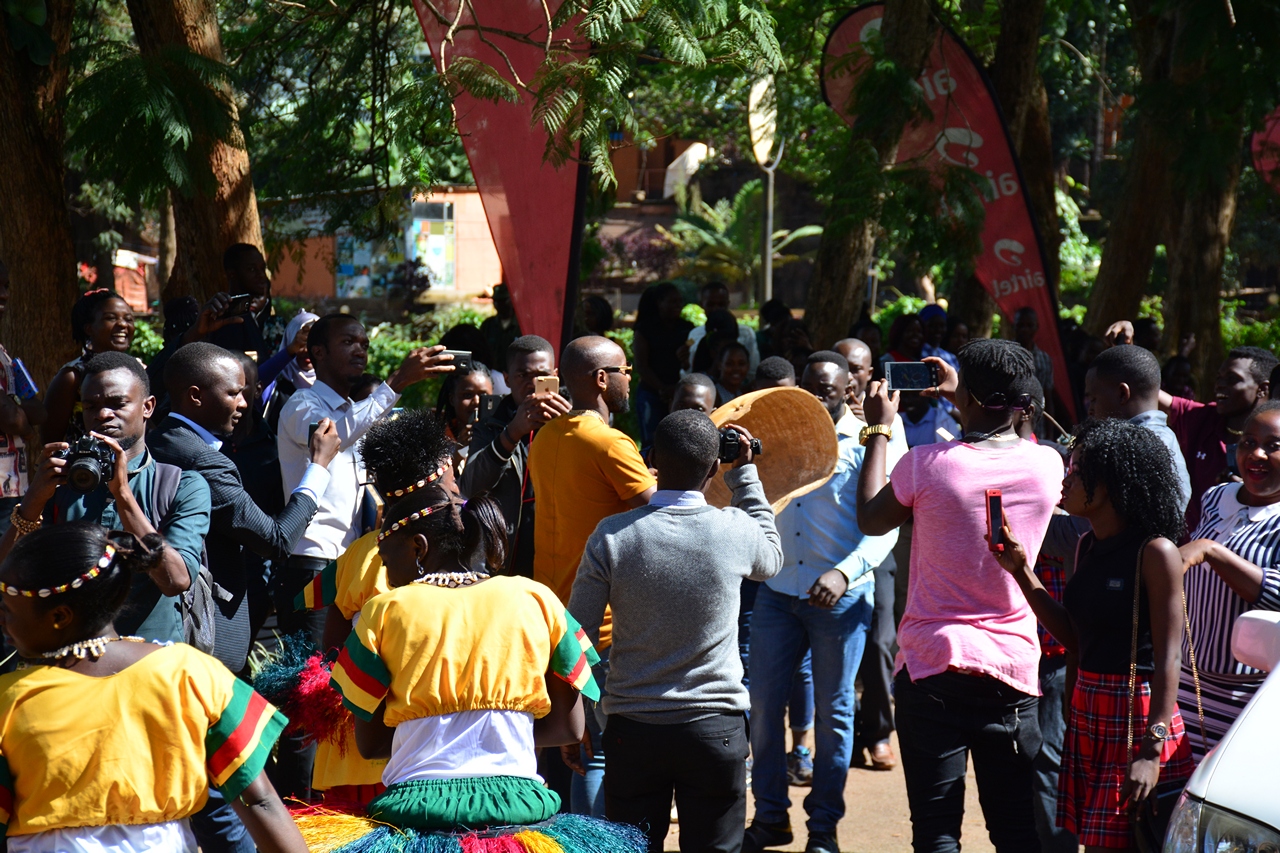 The Chief Executive Officer of the Uganda Tourism Board (UTB) Stephen Asiimwe who represented the Minister of Tourism said it was an important day in the history of Uganda, to celebrate Kenzo whose global stardom has made Uganda shine.
Asiimwe indeed acknowledged that it is critical to work with musicians so as to boost the economy.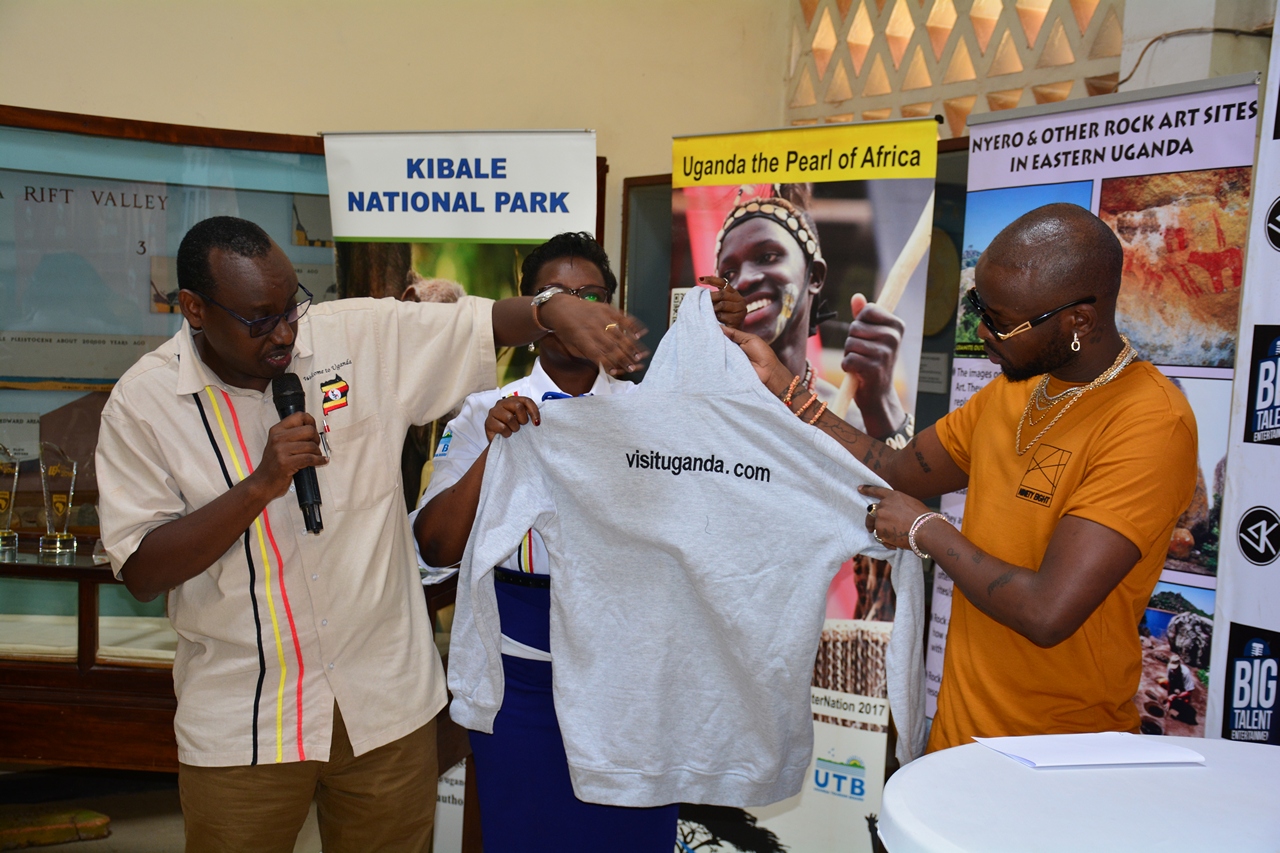 UTB and Uganda Wildlife Authority (UWA) offered Kenzo free access to the different national parks to shoot his music videos as a way of showcasing the country's natural beauty.