KABALE – Prossy Nyeitera, a presenter at Voice of Kigezi a local radio station based in Kabale district who was contesting for the local council one seat in Kigongi B cell, Kigongi ward, Central division, Kabale Municipality as an independent candidate has been disqualified.
Nyeitera was contesting against FDC's Emmy Twesigamukama, NRM party's Paphra Kyampeire and Evangelista Tumuheirwe also Independent.
But according to Fiona Ninsiima, the polling official at Kabale Parents Primary School in Kigongi B cell, Nyeitera was disqualified shortly before the election after her name was found
missing from the voters register.
Ninsiima says that according to locals, Nyeitera resides in Kigongi B village but contested in Kigongi A village. Ninsiima adds that she had no option but to follow the law by disqualifying her.
After learning that she has been disqualified, Nyeitera who had an hour before told our reporter that she is ready to win. She later fled the polling station and switched off her phones.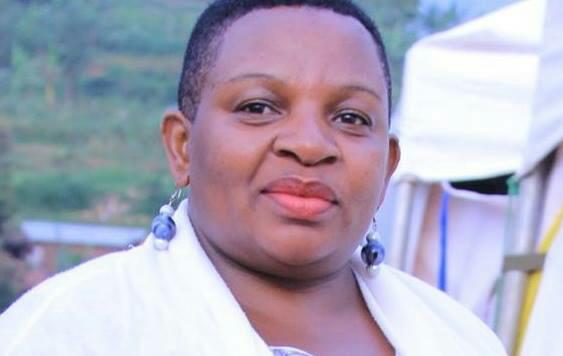 FDC's Twesigamukama, was declared winner with 42 votes, followed by Tumuheirwe with 13 votes. NRM's Kyampeire trailed with only 12 votes.
It was the same scenario at Bugongi road polling station in Bugongi road village, lower Bugongi ward Northern Division, Kabale municipality when Donas Musinguzi alias Kadingo, the FDC party candidate was also disqualified after his name was found missing from the voters' register.
According to the area polling official Memory Owembabazi, although Musinguzi is a well known resident of the area, his name was not in the voters' register. Owembabazi says that she disqualified Musinguzi after getting guidance from the Kabale District Returning Officer, Adam Juma Sheesa.
Owembabazi declared Eric Karemeera of the NRM party unopposed. But Musingizi expressed dismay and alleged that he was intentionally deleted from the voters' register by some NRM officials in order to give Karemera a free win.
The Kabale District Returning Officer, Adam Juma Sheesa says that the district has not received any challenge concerning the exercise. Elly Maate , the police spokesperson for Kigezi region says that the exercise went on peacefully across the region.
Meanwhile at Kakabano cell in Northern division, Kabale municipality, Francis Nzabanimpa of NRM got 90 votes while Sam Makiza of FDC followed with 67 votes.