Relatives and friends converged at Mbarara University of Science and Technology (MUST) on Tuesday to conduct a requiem service in celebration of the life of Dr Catherine Agaba who was murdered last week.
Dr Catherine Agaba, a medic working with International Hospital Kampala was murdered allegedly by a security guard and her body dumped in a septic tank in her home in Muyenga. She died at the age of 28.
Close friends and relatives had days ago reporterd a missing person case to the Police after numerous unsuccessful attempts to reach Catherine on phone.
After completing her high school, Catherine 'Cathy' was admitted at MUST on a government sponsorship where she pursued a Bachelors Degree in medicine and surgery in 2015.
Upon graduation, she joined International Hospital Kampala where she had already made a successful career and had a promising future ahead, according to Dr Ian Clarke who heads IHK.
Speaking at the requiem service led by St Luke's chapel choir and chaplains at MUST, classmates as well as continuing students and lecturers described the late Dr Cathy as having been loving, intelligent and a brilliant girl.
One of her classmates, also former Guild President at MUST, Dr Simeon Eloba said it was unfortunate to lose a girl who was so brilliant in their class.
"It's very sad that the 001 (class Reg No) has gone ahead of all of us. The Lord himself has appointed this even when we are grieve and hurt," said Dr Eloba.
He added that Cathy was a very humble, loving, trustworthy and a very efficient doctor.
"The time we spent with Doctor Agaba Cathy, she exhibited a spirit no ordinary person can exhibit. An extraordinary spirit, a loving spirit, the kind that is not in the hearts of the ordinary," he added in his eulogy.
Eloba said that the eloquent girl had even started teaching French lessons during her free time while at the university. He described Cathy's as a heart of a person that loved and wished good to all.
"When all of us felt fatigue from anything, we passed by room five (Cathy's room). She was a sole yoga instructor and no one trained her".
He added that Cathy was the kind of person that would never pick a grudge.
"When I received news that our dear friend is gone to be with the Lord and the manner in which she met her death, it was so disheartening. It was very painful and hurting".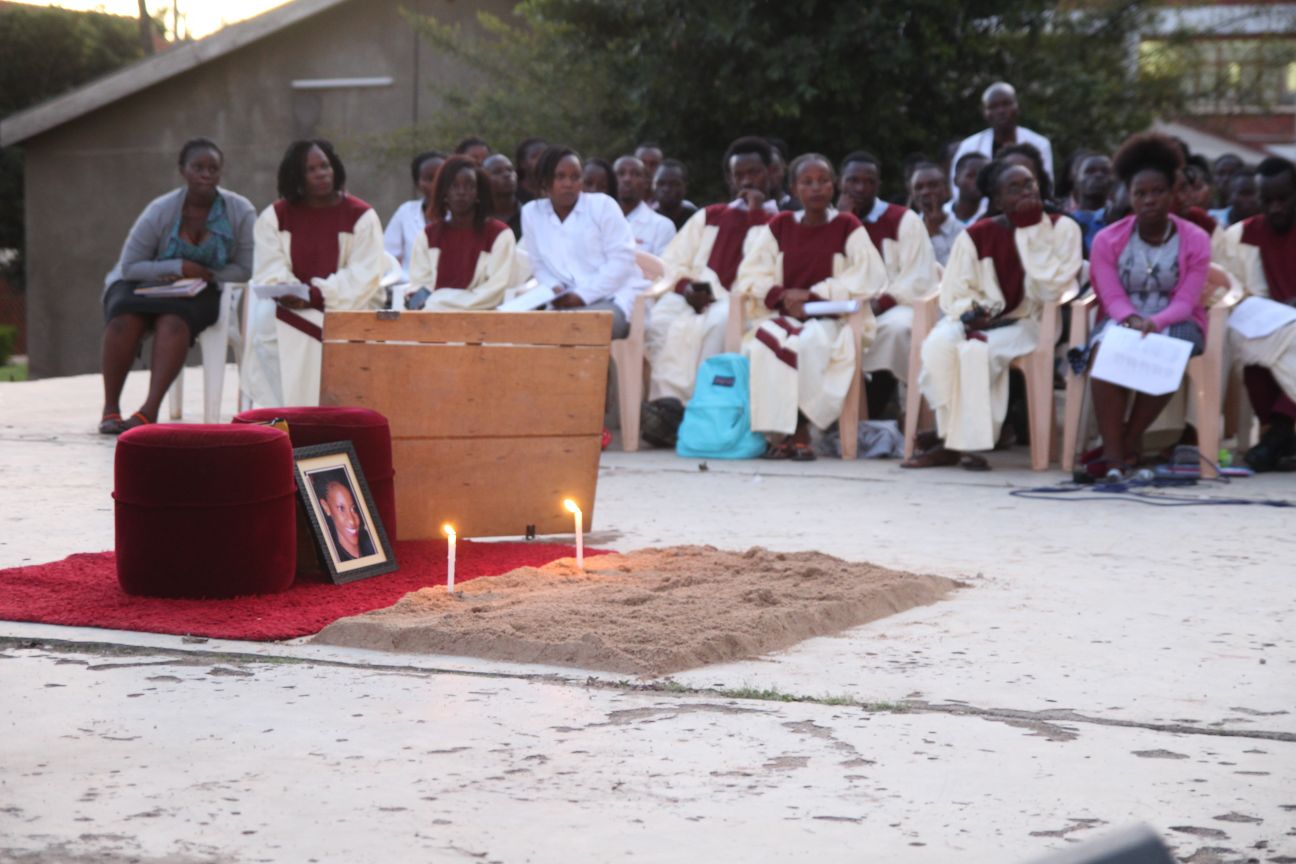 Esther Tamara who works with Sim for Life described the deceased medic as having been intelligent right from secondary school days.
"I got to know Cathy since Senior One. She was really a brilliant girl even from S1. She was always at the top of our class and was friendly. I don't remember seeing her angry,  she had the weirdest laugh but whenever she laughed, you wouldn't want her to finish," Tamara told mourners.
Even when Cathy joined the university, she was still the best in Medical school, Tamara said.
"She was dedicated and was in 3rd year but you would think she was in her 5th year. All of us consulted Cathy".
Associate Prof Gertrude Kiwanuka who is the Dean of Faculty of Medicine at MUST termed Dr Cathy's death as horrific and gruesome.
"It is so saddening for the faculty of medicine to lose such a young energetic brilliant citizen of this country. I remember Cathy as a soft spoken but also with a captivating smile. Cathy's life has been snatched prematurely," she said.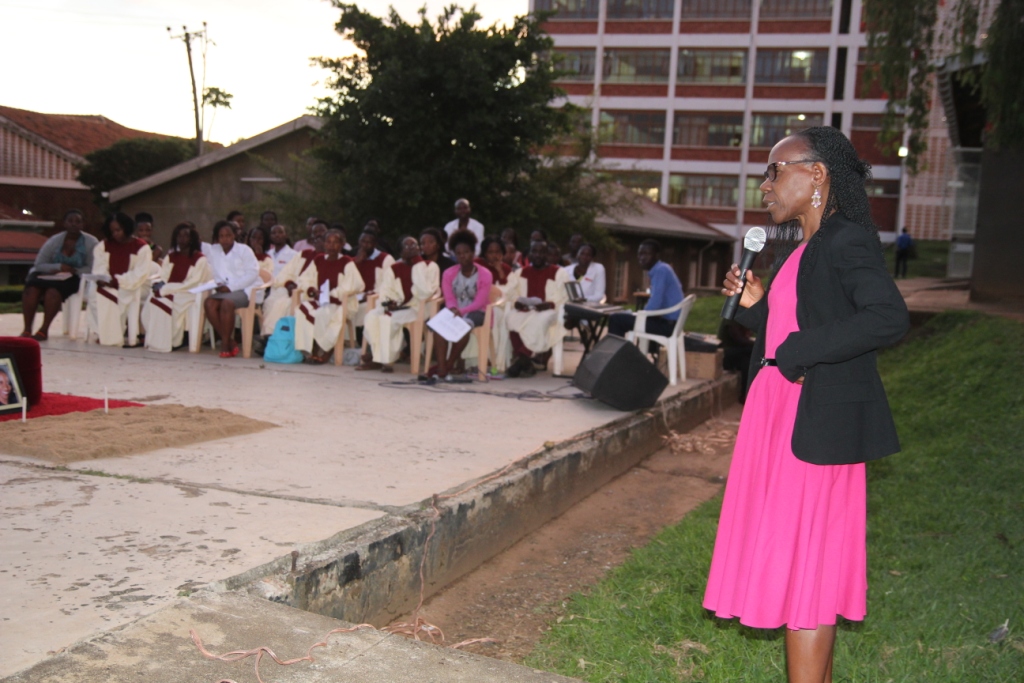 Dr Joseph Ngonzi, one of the lecturers that taught Cathy said the deceased was due to report back at MUST this year for her Masters Degree in internal medicine.
"Rose is here because she was expecting Cathy in her department soon. She wanted to do Internal Medicine and we were also expecting her as a faculty," Dr Ngonzi said.
He recounted a day he was on call alongside Cathy and how she put in all the work and disregarded everything else including eating so as to attain the skills she required.
"It clocked 10pm but she had not had supper. I asked her 'Aren't you hungry? I have been with you and you have been participating in every delivery.' She answered 'I want to acquire as much skills as I can so that when I am out of here, I will not disturb you people with phone calls trying to make consultations'," Ngonzi shared, telling how he was challenged by Cathy's response.
"She was not quick at answering questions but whenever she answered, it would be a very deeply thought answer. And as a teacher, you would be very challenged about the depth of knowledge that this student was churning out," added Ngonzi.
Rev Justus Murokore who delivered the sermon said "The reason why Cathy is dead is because there was someone (murderer) who did not encounter the word of God. Had this guy read the word of God, we would all be happy now".
"Why a man who should have protected this innocent soul killed what he was employed to protect is because he is totally disorganized," the Reverend said in reference to the security guard who is currently detained on suspicion that he killed Cathy.
During the service, mourners lit candles in memory of the late doctor. A similar service was held at Our Lady of Africa, Mbuya Catholic Church in Kampala on Tuesday.
Dr Cathy Agaba will be laid to rest today (Wednesday) at 2pm in Kagongi sub-county, Kashari North constituency 32miles on Mbarara-Ibanda road.