Lulu Jemimah, the 33-year-old Ugandan female student at the University of Oxford who in 2018 became popular for 'getting married to herself' has completed her Masters Degree and is set for graduation in May.
In 2018, Lulu launched a crowdfunding campaign to raise funds for her Degree at Oxford.
Her campaign became prominent after international media (Daily Mail and BBC) ran her story about getting married to herself.
Also Read: Ugandan Oxford Student who Married Herself Has Raised Shs 22M in a Week for Tuition
On her 32nd birthday, she chose to marry herself, owing to the pressure from her family and society to get a husband. This awkward but sincere gesture was premised on the fact that for her, finishing her Masters Degree was what gave her sleepless nights, not getting married.
She therefore decided the only thing she would commit to was her ambitions.
Later, two renowned Ugandan elites who related with Lulu's story chose to stage a fake wedding of themselves that would at the same time help raise funds for Lulu's tuition. A sum of Shs 7.7m was raised at this fake wedding.
Read More: Siima Sabiti 'Weds' City Lawyer to Help Ugandan Oxford Student Finish Degree
Lulu later surpassed her target of Shs 50m which she needed to complete her studies at Oxford. In a period of just one month, she managed to raise the £10,194 (Shs 50m) from well wishers around the world through the crowd funding platform, GoFund Me. She exceeded her target by £400 (Shs 2m).
She has now completed her Masters Degree.
Done with @UniofOxford. Next? ? pic.twitter.com/LVCAh4WaAX

— Lulu Jemimah (@lulujemimah) January 11, 2020
She told SoftPower News on Sunday that completing the course is a relief.
"I remember a conversation with one of my closest friends on the course after the first year. I was telling him that I had done one crowdfunding and couldn't imagine begging people for money a second time," Lulu said.
"I was considering dropping out. Can you believe that? Then someone reminded me of all the people who had crowd-funded for me the first time and how I would be letting them down, so I put my pride aside and decided on a second crowdfunding. I am still humbled by the reaction I got".
Completion (of the Degree) is also a sense of pride for her, she says.
Lulu dropped out of Makerere University Business School (MUBS) in Uganda, where she was pursuing her first degree in Human Resources.
The course was her parent's idea and although it broke their heart, she says she dropped out to follow her less ambitious writing dreams.
It hasn't been easy, she says, at Oxford, one of the most prestigious and oldest universities world over.
The inconvenience that came with acquiring Visas was one of the challenges.
"Every time I apply for a visa, I get anxiety. I was denied a Visa twice even after crowdfunding a whole year's tuition," Lulu told SoftPower News. "My course was also resident based where I had to travel four times a year then three times a year to complete it".
At the end of the first year, she was also attacked by three boda men who took her laptop on which all her work was stored.
The other problem she encountered was entangled with her family and her studies – her final assignment.
For her final assignment, Lulu wrote a radio play. A true story on a dark event involving her family.
Five decades ago, on Christmas Eve, Lulu's father's younger brother disappeared and was never seen again.
"The family all had conflicting stories to what happened. I remember going to the village to do research and one old man told me, some stories are never meant to be told," she said.
"I thought it was all superstition and I still think that but during the time I was doing the story, both my grandparents and an uncle from the same family died. My uncle died on Christmas Eve, exactly 50 years when his brother disappeared. I started to freak out".
She says she did not enjoy working on the story as much as she could have. But she intends to re-edit it.  
However, Lulu still has something to smile about. She says there are generous people out there whose kindness she still can't comprehend.
"Someone offered to pay all her second-year flights and even my flights to graduation in May. This still blows me away. The generosity of people who were strangers and have since become friends".
She is also happy that she passed.
What next? Lulu says she has a few jobs lined up.
"During the course i have been working in Uganda as a Freelance writer, editor, fixer and producer. I will continue to do this".
She recently got commissioned to write a children's book. "I have not done this before, so I am excited about it. I also want to keep doing my podcast which I had kind of abandoned".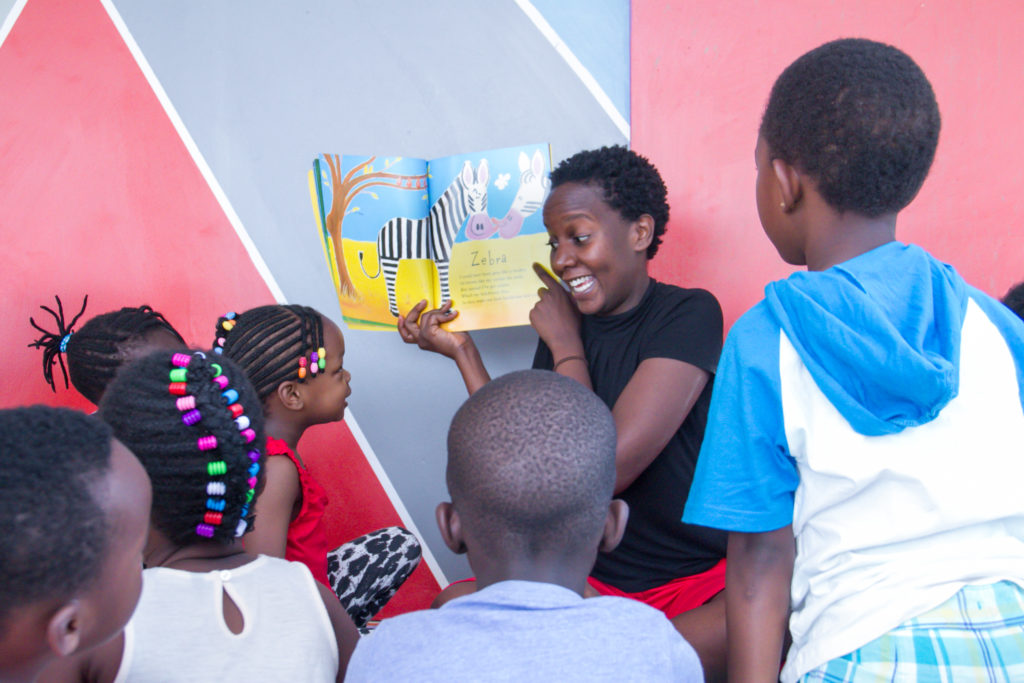 Lulu dreams to be an ethnographic creative writer and researcher,
In November 2018,  she told SoftPower News that her dream is to teach (writing) at the university here in Uganda. However, for that to happen, she has to have a PhD which is preceded by attaining a Masters Degree. Once she has acquired a Masters at Oxford, she can get a funded PhD at a good university.
Asked whether she is still going to pursue a PhD, Lulu said on Sunday; "This has always been the plan and it still is. I am taking a year off to regroup mentally and build on my portfolio".
"The PhDs I am looking at require a substantial body of work so I will focus on getting that done".
Will she fund herself or is she going to apply for a scholarship? "I would not consider applying for anything that is not funded. A lot more PhDs are funded compared to Masters degrees. So yes, I would only accept an offer if it came with a scholarship".