In the wake of a shortage in graduation gowns at Makerere University which has sparked a public outcry, some private tailors have criticized the University administration for contributing to the unemployment problem in Uganda.
In 2017, Makerere entered into a contract with M/s Team Uniform for the supply and sale of graduation gowns to Makerere University graduands.
However, with only a day to the beginning of the weeklong graduation ceremony at Makerere, many graduands are yet to get their gowns. This is due to a shortfall in the number of graduation gowns.
At least 13,509 students are set to graduate this year, but only 6,383 gowns, 900 caps and 6,792 hoods have so far been delivered.
There are also claims that the gowns were imported from China. This has recently sparked public uproar on social media, with many wondering whether Makerere could not have found local suppliers.
Meanwhile, there is a looming strike over the same issue. On Monday morning, groups of frustrated students gathered near the Senate building and freedom square at the campus, venting their anger about the gowns crisis. They demanded that the administration avails the gowns which they (graduands) paid for Shs 98,000 each.
Some of the private businesses have seized the opportunity to make some sales. Inside the university, some students could be seen buying gowns from private suppliers, to save the day.
Nakanjako Cissy, a proprietor of CF Company Ltd which makes graduation gowns said they learnt about the crisis at the university and decided to offer a service.
"There are other side companies that are making similar gowns. The gowns we make are made in Uganda and by buying them, you will be supporting Ugandans".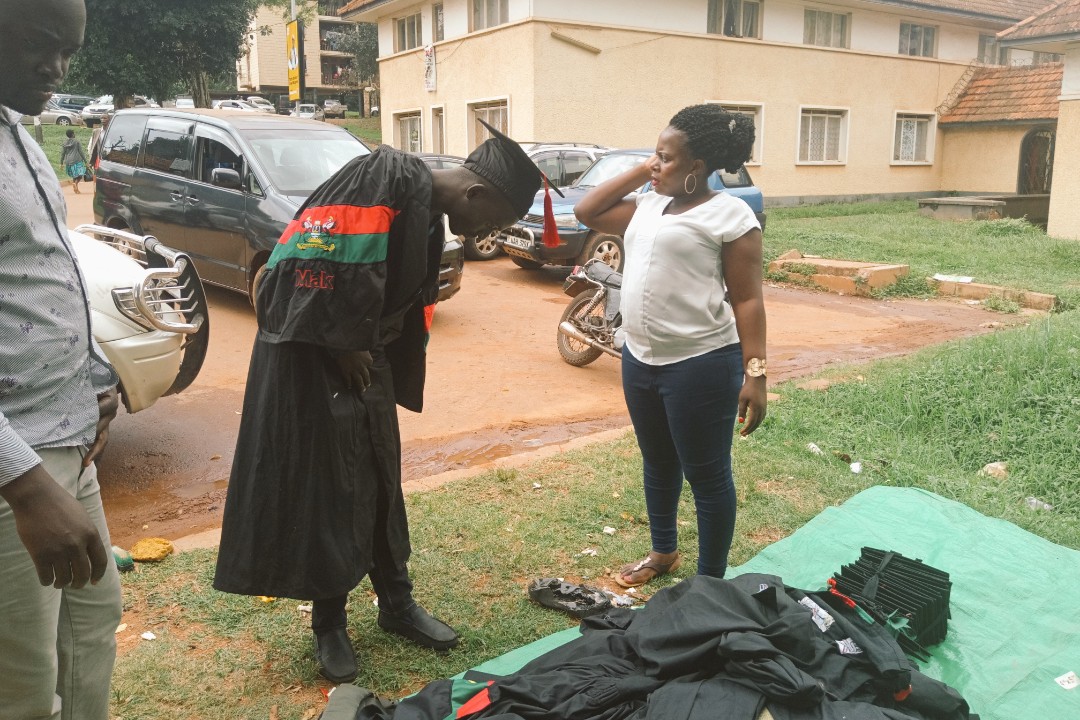 Nakanjako sells the gowns at Shs 80,000 which is Shs 18,000 cheaper than the gown made by M/s Team Uniform.
She says the move by the university to award the contract to a single company has significantly affected Ugandan tailors.
"Each year, President Museveni commissions about 10,000 girls from the Skilling Uganda project. Most of these are tailors. If a government institution like Makerere now chooses to gives business to China, that renders our teenagers jobless"
She proposes that the university considers offering tenders to a number of local vendors who will produce the gowns, and pay some premium to the university.
"When government reverts these contracts to the Ugandan producers, we shall have created jobs and at the same time helped these businesses to pay taxes and contribute to domestic revenue".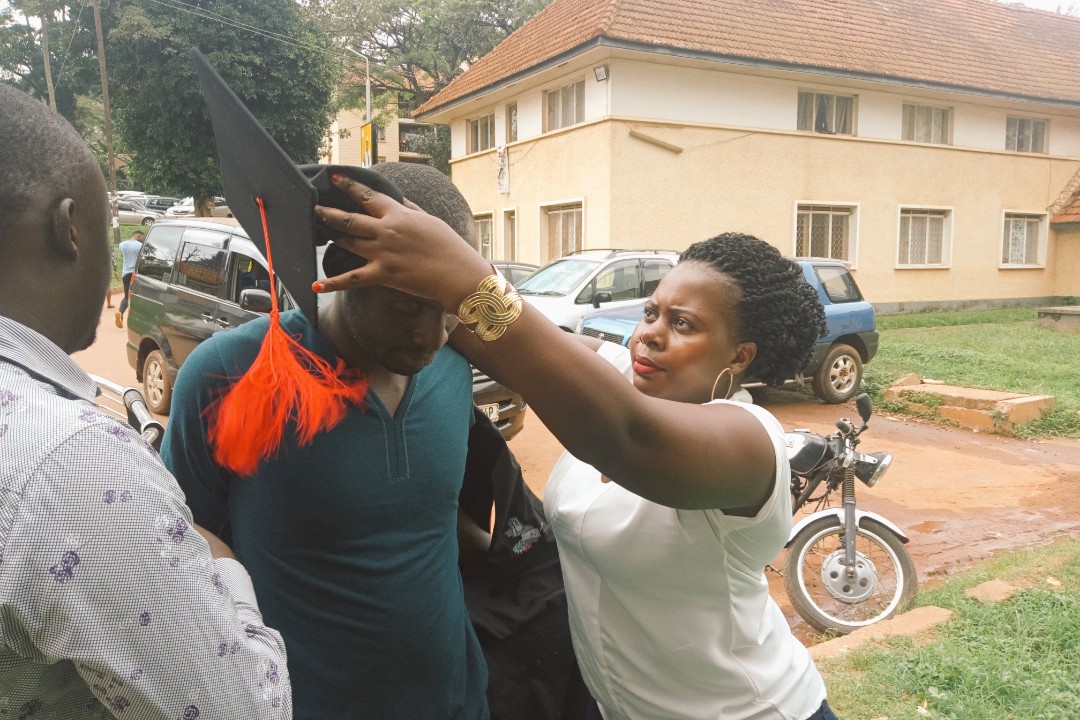 Mawanda Gerald, a tailor operating in Wandegeya equally expressed concern over the statusquo.
"We studied tailoring to earn some income. Yet now, government is giving the business to Chinese. The entity that won the contract has failed, and it is us now us, the same people who used to make the gowns that are making a last minute intervention".
"The system as it was used to benefit many people – about 50. But now, it has been monopolized by a company that can't even manage the demand," Mawanda said as he tailored a gown with a Makerere university logo.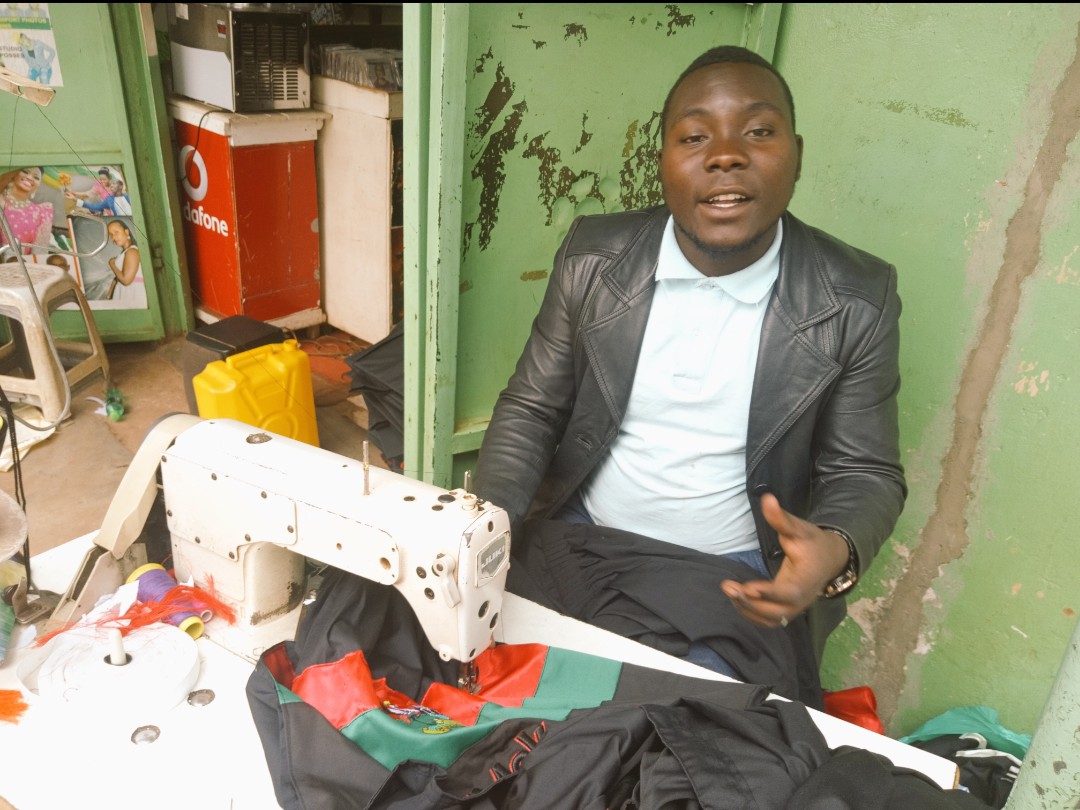 He sells a gown (along with a hood and cap) at Shs 70,000.
On how the shift in the model of procurement has affected him, Mawanda said there is a negative impact on his income which means he can no longer fend for his family like he used to.
He says students enjoyed a variety of choices given the numerous vendors and that they never suffered the inconvenience that they have now been subjected to.
There are several other graduation gowns on display at different tailoring points in Wandegeya, although it remains a bet whether the frustrated students will opt to spend extra Shillings on another gown.