The Makerere University Law Society has condemned the murder of a Makerere university student, Emmanuel Tegu, and demanded speedy investigations together with a report on the circumstances surrounding his brutal death.
Tegu, a third year Veterinary student at Makerere was beaten up by a mob seven days ago. He died  Saturday at Mulago hospital before he could narrate his ordeal.
The student was rushed to Mulago by police after officers who responded to alert calls that a mob was roughing him up near Lumumba Hall in Makerere University.
There have been reports that Local Defence Units (LDUs) beat up Tegu as they enforced the ongoing curfew, however, Police has since refuted these claims.
Police told URN that according to their information, Emmanuel Tegu was clobbered by a mob that probably mistook him for a thief.
SP Patrick Onyango, the Kampala Metropolitan Police Spokesperson, says police received information around 11pm – that is four hours past curfew time which is 7pm – last Sunday, from someone indicating that there was an incident of mob justice near Lumumba Hall in Makerere University.
"The police officers went to the scene and found an unidentified person unconscious lying on the ground with several injuries. The police patrol vehicle arrived later and the victim was transported to Mulago Hospital for treatment," Onyango said.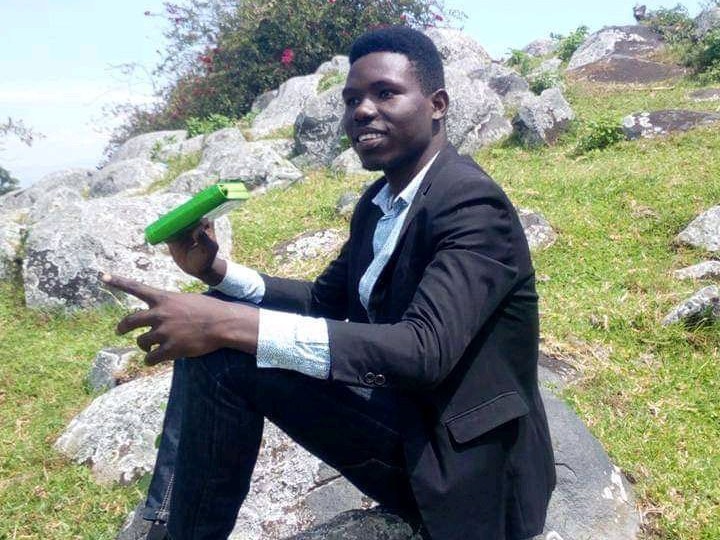 He argued that there are no LDUs deployed at Makerere University. 
"There is also fake news milling around that he was beaten by LDUs. No single LDU personnel is deployed at Makerere University. The security of the university is being managed by Police and private security firms," Onyango stated.
In a statement issued Monday, the Makerere Law Society has said the acts of brutality leading to Tegu's death "were not only criminal but were also executed with grave disregard for humanity and the rule of law".
"The violence with which these acts were executed shows the extent to which the respect for the rule of law and confidence in state action has greatly declined," the statement adds.
This contravenes Article 24 of the Constitution of Uganda which guarantees freedom from torture and inhumane or degrading treatment, the Society said.
As such, the Makerere Law Society has called for full and speedy investigations in the incident and for a report to be issued.
They also want perpetrators held fully accountable and prosecuted to the fullest extent of the law.
The lawyers say they will not hesitate to seek redress from courts of law to defend the freedoms of the students of Makerere University.
Several students have described the deceased as a person who was very committed to serving God. Luddie Kirabo, who fellowshipped with the deceased at Christ Hearts Church in Makerere, says Tegu would preach about God whenever he met fellow students.
Other than International students who remained behind during the Covid19 lock down, several people including teaching and non-teaching staff stay on the campus.