Mbarara municipality has received Shs 37 billion to go towards upgrading 20kms of the road network within the municipality.
The funds are meant for widening and upgrading of selected roads in the municipality.
The planned roads (measuring 20.2 kilometers estimated) at cost of Shs 37 billion were tabled for discussion and approved by the municipality leadership on Tuesday.
The said roads will be upgraded to bituminous standard and the government aided project will be implemented within 18 months starting from September 2.
The contract for the civil works was awarded to Chongqing International Construction Corporation (CICO), a Chinese construction and engineering company.
Uganda National Roads Authority (UNRA) Engineer, Jacob Asiimwe says government will not compensate individuals who own developments that lie within 10 meters from the road works area.
Addressing the stakeholders during a meeting at Mbarara district council hall in Kamukuzi on Tuesday, the Member of Parliament for Mbarara municipality, Michael Tusiime thanked President Yoweri Museveni and the district leadership for the support rendered in developing the municipality.
Tusiime explained that the project will add to the 20kms already done under the Urban Support Municipal Infrastructure Development (USMID) project. He said that at the end of the new project, about 40kms of roads will have been upgraded.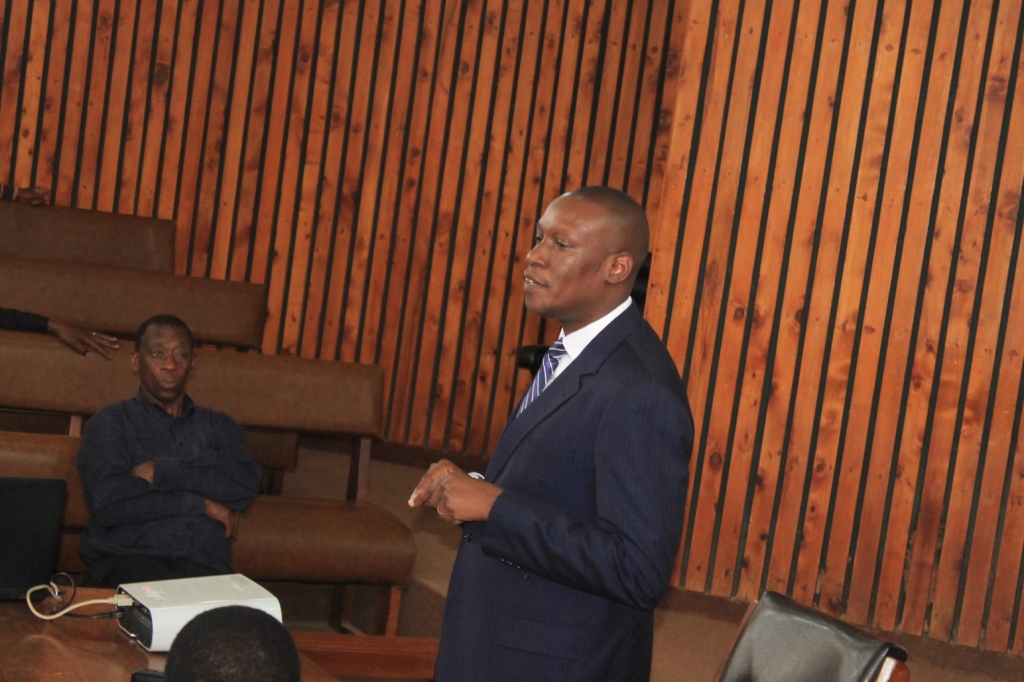 He, however, says that a workload of about 524kms out of total 564 km total road network in the municipality remains pending.
The Mayor Robert Mugabi Kakyebezi said that the challenge still lies on bridges, especially Kanyeite which connects Nyakaizi cell in Kakoba Division to Karugangama cell in Katete Nyamitanga Division. The bridge is used by over 3,000 pedestrians and motorcyclists daily.
The other is Lugazi bridge which links Lugazi cell in Kakoba Division to Katete trading center in Katete Nyamitanga division which also has heavy traffic.
MP Tusiime encouraged the responsible local leaders to bring such issues to the attention of their respective councils for deliberations.
Mayor Kakyebezi said that municipal leaders have done their best to improve infrastructure in Mbarara town, urging all local leaders to publicize government achievements and to support NRM in the forthcoming general elections.
The meeting was chaired by RDC Mbarara Lt. Col James Mwesigye and attended by the district chairperson Capt JB Bamuturaki Tumusiime, the Chief Administrative Officer (CAO) Kweyamba Ruhemba and the new Town Clerk Francis Barabanawe.