Security in Mbarara district have closed the operations of Alliance Global which is said to be a ponzy scheme, for allegedly fleecing people of their money.
The closure followed a raid on Wednesday on the scheme's offices located in Mbarara municipality, in a joint operation by Police and the military. The Resident District Commissioner (RDC) of Mbarara, Col James Mwesigye who was part of the team that conducted the raid ordered that the offices be shut down immediately.
"There is this company called Global Alliance. What they have been doing is gather young people some of whom bring the money meant for school fees and hand it to them. You pay Shs 770,000 as a share, then they give you products to sell. But even these products they claim to have are nowhere".
He said discussions have been ongoing between security and the managers of the scheme, asking them to stop cheating young people. But they have been very adamant not until today in our district security committee when we resolved to close them, said Mwesigye.
"Very many cases have been reported. Today, there are about 16 young men at Police who were found sleeping in the bush not because they are rebels but they had no money to rent a place to stay this town".
"It's our duty as government not to leave the people of Uganda in the hands of those people who want to leave them however they want. So, we have not come here to joke. Tomorrow, I find you here, we shall arrest everybody and then we go to court," he told the staff at the premises.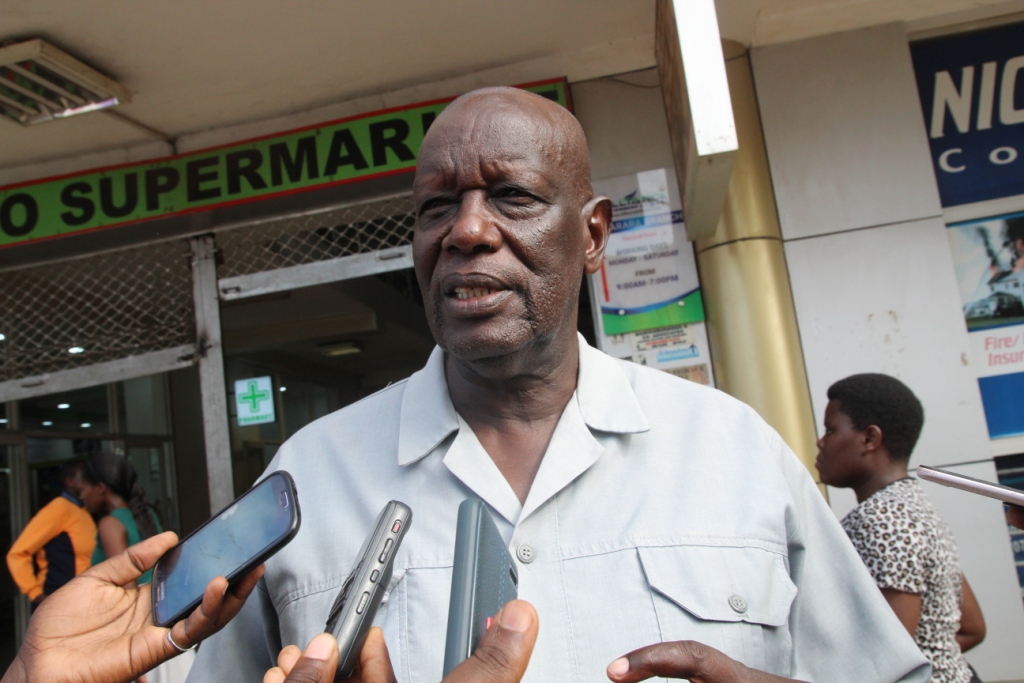 He also directed the DPC to deploy heavily to prevent any possibility of the scheme continuing its dealings.
The RDC said if it means going to court, they will battle with Aliance Global Directors so as to protect Ugandans.
Security officials said they have received numerous complaints from individuals who have allegedly been defrauded by agents of Alliance Global.
The RDC was escorted by his deputy Emmy Kateera Turyabagyenyi, Maj Fred Kasimoni Mushambu, the Diatrict Police Commander SP Gad Murungi, District Chairman Rtd Capt JB Bamuturaki, Police CID Bosco Mutabazi, DISO, GISO, Police Field Force Unit commander, Collins Kaganzi and other police officers.
Reports state that the ponzy scheme has for years defrauded unsuspecting individuals under the pretext of getting them jobs and promising them exciting monetary gains once they subscribe.
It is estimated that over 5,000 youths in Mbarara district alone have subscribed to the scheme with hopes to get quick money.
Some of the youths who were picked by the RDC during the raid on the office defended Alliance Global, claiming that some of their peers have bought cars from the money attained from the scheme.
However, the Police CID, Bosco Mutabazi told SoftPower News that Police recently rescued 16 youths who were found in a closed room on the outskirts of Mbarara town. He said the youths were barely surviving as they could not afford a meal.
"You can't imagine these boys were picked from Kisoro. They were eating a portion of posho from the floor, with no plate no sauce pan, no mattress. We asked what they have benefited from Alliance Global but they only narrated that they don't have a single coin to take them back home to Kisoro," he said.
To join the scheme, one must pay Shs 70,000 to 80,000 with a promise to earn Shs 200,000 daily.
The Deputy RDC, Emmy Kateera revealed that another group of 40 youths had been picked from different districts and were living in one single house.
"We had learnt of a problem where we found 40 children youths in a single house. They didn't have what to eat and others didn't have money to take them back to their homes".
The Deputy RDC says these unemployed youths who are mobilized from different areas pose a security threat.
"We have had a spate of thieves here in Mbarara at night, and as a security committee, we fear these might be going and stealing to bring money to the scheme" Kateera explained
During the meeting, other two complainants revealed how their children were cheated by Global Alliance.
Christopher Owomugisha said her maternal daughter was asked to pay Shs 750,000 after the training yet she was not offered the promised job.
"I transported my daughter from Kagadi after telling her that they will get her a paying job worth Shs 200,000 daily but on reaching Mbarara after the first training, they demanded her Shs 750,000 Shs. These are just conmen" Owomugisha testified
The district Chairperson, JB Bamuturaki accused Alliace Global of only considering its selfish gains at the expense of the sacrifices made by these victims.
It is against this background that Bamuturaki asked the RDC to close the ponzy operations in Mbarara.
Western youth MP Hon Mwine Mpaka a son to Min Bright Rwamirama tabled the bill against the ponzi and pyramid schemes and a resolution was passed last year urging government to ban all ponzi and pyramid schemes that have over the years been fleecing Ugandans over their hard earned money.