The leadership in Mbarara municipality has revealed that it is undertaking a pilot project together with Home Clean Ltd, a solid waste management company, after which the two parties will enter into a garbage-collecting agreement in order to address the waste management crisis that Mbarara town is grappling with.
Home Clean together with other companies like TATI Waste Solutions Ltd, Koinako Company Ltd have been collecting garbage in the municipality although no formal contract exists between them and the municipal council.  
The municipal leadership says it is set to discuss with Home Clean in November and if the Terms and Conditions are agreed upon, a Memorandum of Understanding (MoU) will be signed for the company to do the work.
This comes a time when the municipality is grappling with untidy streets due to lack of an established system of garbage collection amid complaints by residents regarding the stench in town.
Mbarara municipality has an area of 449.07 sq km, with an approximate population of 190,000 people.
In an exclusive interview with Francis Barabanawe, the Town Clerk of Mbarara on Thursday, he said that the municipal council has engaged private collectors in a bid to solve the garbage problem.
A bylaw passed by the Council in the year 2005 council that whoever generates the garbage will shoulder the burden of paying for the garbage collection, transportation and dumping.
Barabanawe however says that the garbage collection companies are charging them ridiculous amounts of money.
"We shall start with a pilot for three months and I hope in that period, we will have come to a common understanding so that when we allow the private sector to operate, we don't just open our society for business people to exploit them" he said.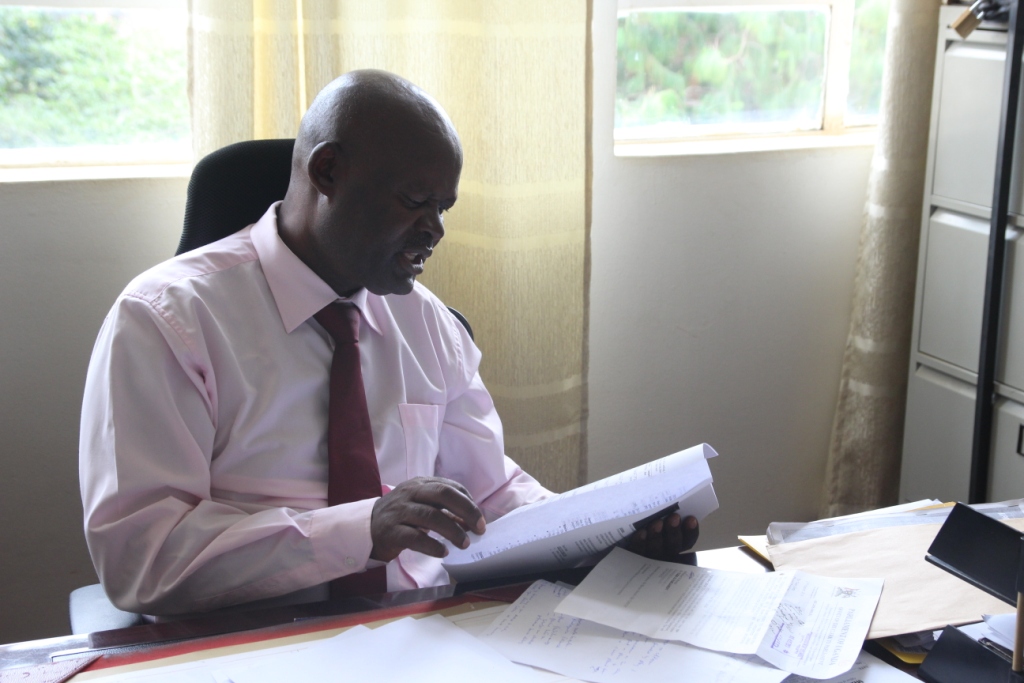 Barabanawe stated that he received complaints from locals claiming that private garbage collectors don't reach each and every home of people in town.
"I have also got a complaint from Rwebikona that these people (garbage collectors) have removed the dumping area and people are suffering with garbage. But we are saying – if you remove those collection centers, then you must now reach in all homes to pick the garbage," said Barabanawe.
He asked the Management of Home Clean to instead sensitize the public on the company's model of operation and how the two parties can best work together.
According to the Deputy Town Clerk, Richard Mugisha, the municipality has been spending Shs 3.5bn of the locally raised revenue on garbage collection.
"At one time, we were spending 15% of our budget and it kept on increasing. Generally, now we are spending 60% of our locally raised revenue on garbage yet our budget has been in a range between Shs 4bn to Shs 6bn," said Mugisha.
He said that Kakoba Division alone has been spending between Shs 10m to Shs 15m per week on garbage collection.
The bulk of this expenditure has been going to repairing garbage collecting trucks but these costs will be eliminated when private contractors take on the work, Mugisha said. This budgets will instead be channeled to street lighting within the municipality, he said.
Mugisha says that Home Clean Ltd will be operating in two divisions of Kakoba and Kamukuzi as part of the pilot arrangement.
"We have a period of three months within which to study and for the public to see how they are operating. Then we shall enter into some agreement with Home Clean to collect garbage".
He added that as part of the agreement, the municipal leadership will also ensure that the public is not subjected to exploitative charges by the garbage collectors.
All this as Mbarara municipality readies itself to be gazette as a city in 2020.
"We are now left with just nine months to become a city.  We are preparing so that by the time we are granted city status, Mbarara is a clean, developed and lit town," said Mugisha.
On his part, Mayor Robert Mugabe Kakyebezi appealed to the residents of Mbarara to adopt the new changes if Mbarara is to develop.
"Do you think people of Fort Portal were picked from heaven or hell? They only made a policy – you litter the road, you get arrested and you pay a fine. So, why are you saying that our people can't manage that?" the Mayor wondered.
"You eat bananas and throw the peelings anywhere then you claim it's the Municipal Council to collect it for you? If you litter the town, we shall arrest you and the law will take its course," Kakyebezi warned.
Deputy Resident District Commissioner for Mbarara, Emmy Kateera Turyabagyenyi welcomed the initiative of using private companies to collect garbage.