Government has revealed that it exceeded the intended target in the recently concluded mass vaccination against Measles and Rubella, by 5 percent.
This week, Ministry of Health in partnership with Global Alliance for Vaccines (GAVI), World Health Organization (WHO) and United Nations Children's Fund (UNICEF) undertook immunization of children against Measles and Rubella.
Government had targeted 18 million children which represents 43% of the entire country's population. The immunization followed recent outbreaks of Measles and Rubella in over 60 districts.
The outbreaks claimed 587 children and over 300,000 cases reported.
At the same time, the exercise was used to vaccinate children against Polio since Polio remains a big threat given evidence of wild and vaccine-derived strains circulating in neighbouring Democratic Republic of Congo and South Sudan.  
On Thursday, while releasing preliminary results from the vaccination, the Minister of Health, Dr Jane Ruth Aceng revealed that the 18m (children) target was exceeded by an additional 777,006 children. This represents 105% success.
In the case of Polio, a total of 7.4 million children were immunized out of the targeted 8.2 million.
This, the Minister said, this is because government used the doses meant for the routine Polio vaccination but that the stock was not sufficient. Government had not imported vaccines specifically for the mass Measles Rubella campaign.
The Minister said the results are from 95% of the total 37,398 reporting vaccination posts which have so far reported the results.
The remaining 5% of the areas that have not yet reported results include districts like Kalangala, Buikwe as well as those within the Karamoja sub-region where there were network challenges.
The Minister says districts with balances of the vaccine stocks have been directed to make the vaccine available for children aged 9 months to 15 years to be immunized who missed.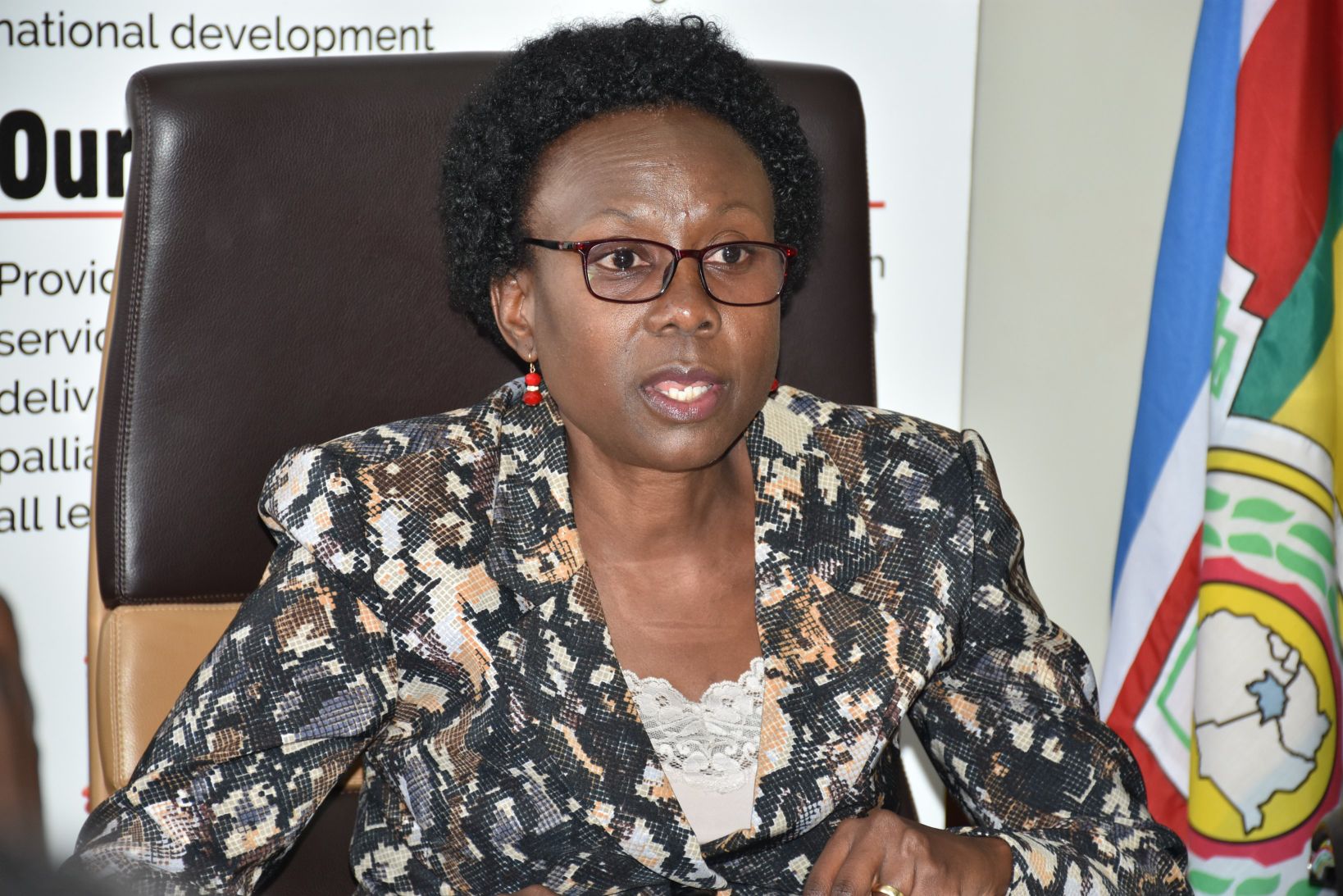 She also urged parents whose children were not immunized to visit health facilities in their respective districts to have them immunized.
"We know there are parents that absconded during the exercise. And many of them have had dialogue with us and we informed them why they need to vaccinate their children. And I'm glad to say that many of them have had their children vaccinated".
"They said schools had not given them clear information".
Schools which did not carry out the mass vaccination exercise have been asked to liaise with the District Health Officers to ensure the children are immunized at health facilities within the next two weeks.
In Kampala, the vaccination will continue at select health facilities – Kawempe hospital, KCCA clinic and Child Health at Mulago hospital.
She said the next dose of Measles and Rubella will be availed in the next two years.
Minister Aceng also revealed that routine vaccination for Measles and Rubella will be available in health facilities effective mid November for children aged 9 months.
"The Ministry of Health will strengthen routine immunization and will work towards making the second dose of Measles Rubella vaccine available within the next two years," Minister Aceng said.
"The second dose is intended to reduce risk and increase protection against Measles and Rubella and save the country repetitive and costly mass Measles vaccinations," she added.
She reiterated that all vaccines administered are pre-qualified by the World Health Organization and are safe effective and efficacious.