President Museveni has made donations valued at about Shs 5 billion to over 100 groups in Rukungiri district in an effort to boost wealth creation.
The President delivered the items while on a visit to Rukungiri Municipality on Sunday. The donated items included trucks, mini buses, motorcycles, sewing machines, tents, chairs, garage equipment and motor vehicle spare parts.
These were distributed to different youth and women groups engaged in income generating activities as well as community projects.
Museveni handed over wood machinery worth Shs 193 million to Rukungiri Municipality Carpenters and Traders' Association which has 5,000 members.
He also gave out brand new motorcycles and machinery to youths involved in transportation and carpentry respectively. To some associations like; Special Hire, hair dressing, cattle sellers, cooperatives, transporters, farmers, cadres among others, he gave financial donations to be used as a capital boost for development.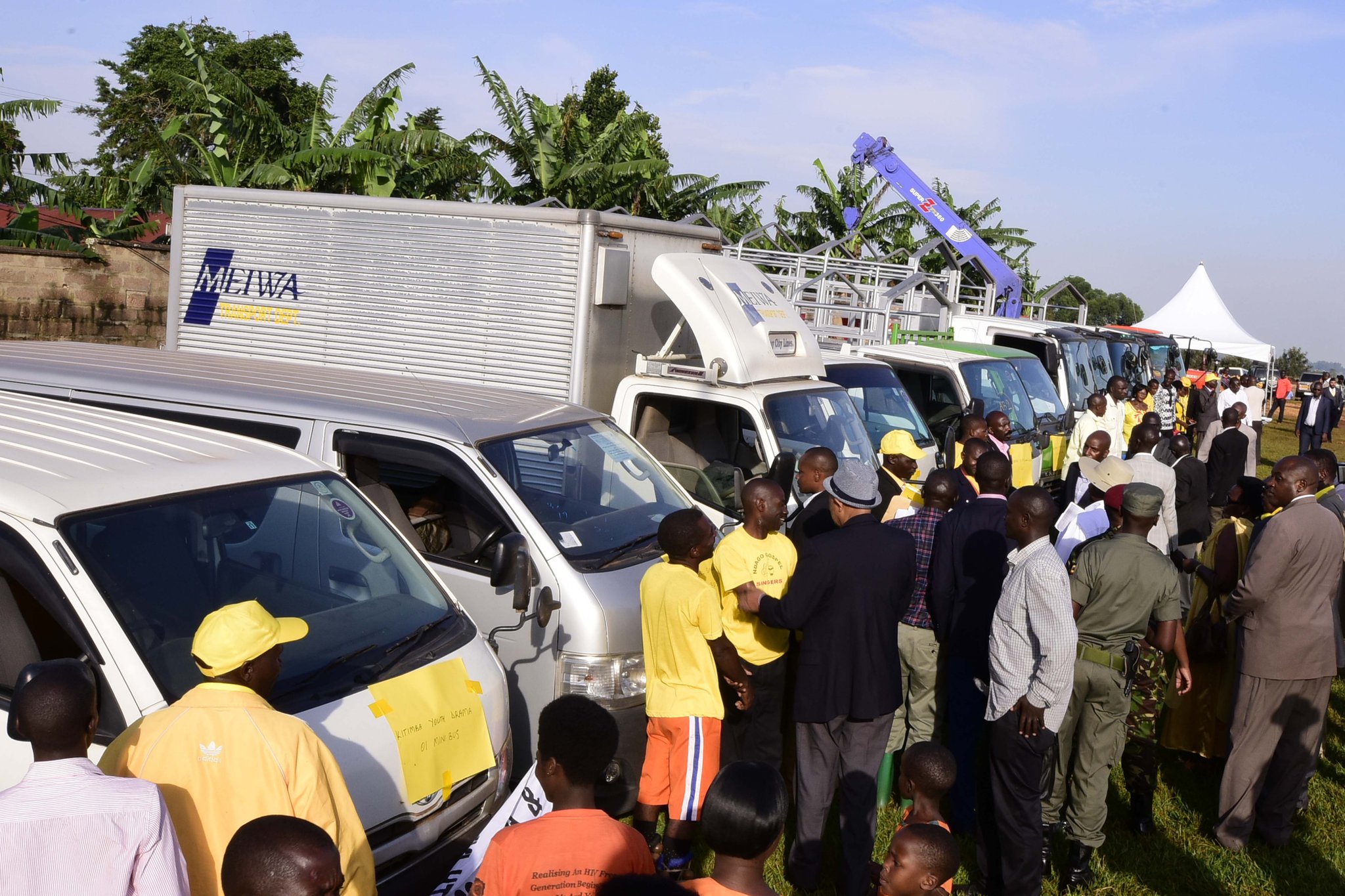 In his address at the Rukungiri main stadium, President Museveni said that there is plenty of unutilized funds in government programs such as Operation Wealth Creation which Ugandans have not made use of.
"The funds are available but your leaders need to monitor and discuss this in the district councils. Government allocates about Shs 500 billion for anti-poverty programmes like OWC and the Youth and Women funds," the President said.
At the same event, he mentioned that wealth creation is still partly hampered by the fact that Ugandans produce very many children that they can't manage.
"Lack of family planning makes a person poor. A person giving birth to too many children without taking into account how much he has; then he later dies and the children are left with nothing," Museveni said.
He used his address to interest the people in Rukungiri in farming through the 'four acre model' in order to maximize their small land portions for income generating projects.
President Museveni has previously supported other initiatives in abid to empower the youth and women involved in vocational enterprises. Last year, he funded start-ups in Wandegeya as well as youth groups in Nakawa who received welding machines.