President Yoweri Museveni has called upon the youth to live responsibly in order to stay longer on earth.
The President made the remarks on Monday morning while speaking at the funeral service of Major Ian Arthur Kangahho held at All Saints' Cathedral, Nakasero. Kangahho passed away on Saturday after succumbing to lung cancer at the International Hospital Kampala (IHK).
President Museveni advised the young people to desist from the use of alcohol, smoking and promiscuity.
"Death comes and it is in order for all of us to die because without death, where would all the human population go? However, let us live responsibly so that we get all the 'juice' out of you," he said.
He observed that youth who engage in risk factors such as alcohol, smoking and promiscuity are selfish people who do not want to contribute to society as they die earlier.
"At 55 years, Ian was still a very young man and able to contribute," he said.
The late Kangahho was serving under the Inter-Governmental Authority on Development (IGAD) in the Cease Fire Monitoring Team in Wau, South Sudan.
The President also revealed that his late father, Amos Kaguta, died before making 100 years because he used to be a chain smoker not until 20 years before his death.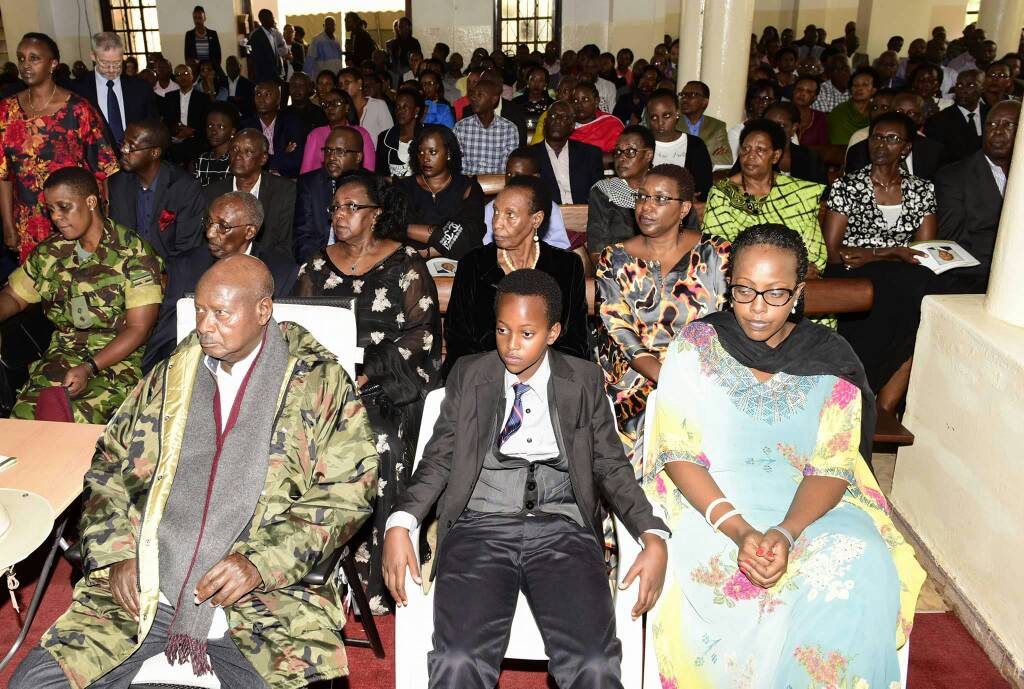 "The smoking caused a lot of harm to his air sacs and he started having lung problems," he said.
Kangahho was nephew to the First Lady and Minister of Education and Sports, Hon. Janet Museveni.
The Minister of Foreign Affairs, Mr. Sam Kuteesa, Commander of the Defence Forces, Gen David Muhoozi and former Security Minister, Lt Gen Henry Tumukunde, among others, attended the funeral service.