President Yoweri Museveni has Tuesday afternoon left Uganda for Russia to attend the first-ever Russia-Africa Summit which starts Wednesday.
The summit will be held at the Seaside Resort in Sochi City.
The President who was accompanied by his daughter, Patience, was seen off at Entebbe International Airport by Minister for Presidency, Esther Mbayo, the Head of Civil Service, John Mitala, the Commander Air Force, Maj Gen James Lutaaya and the Commissioner for Prisons, Johnson Byabasheija.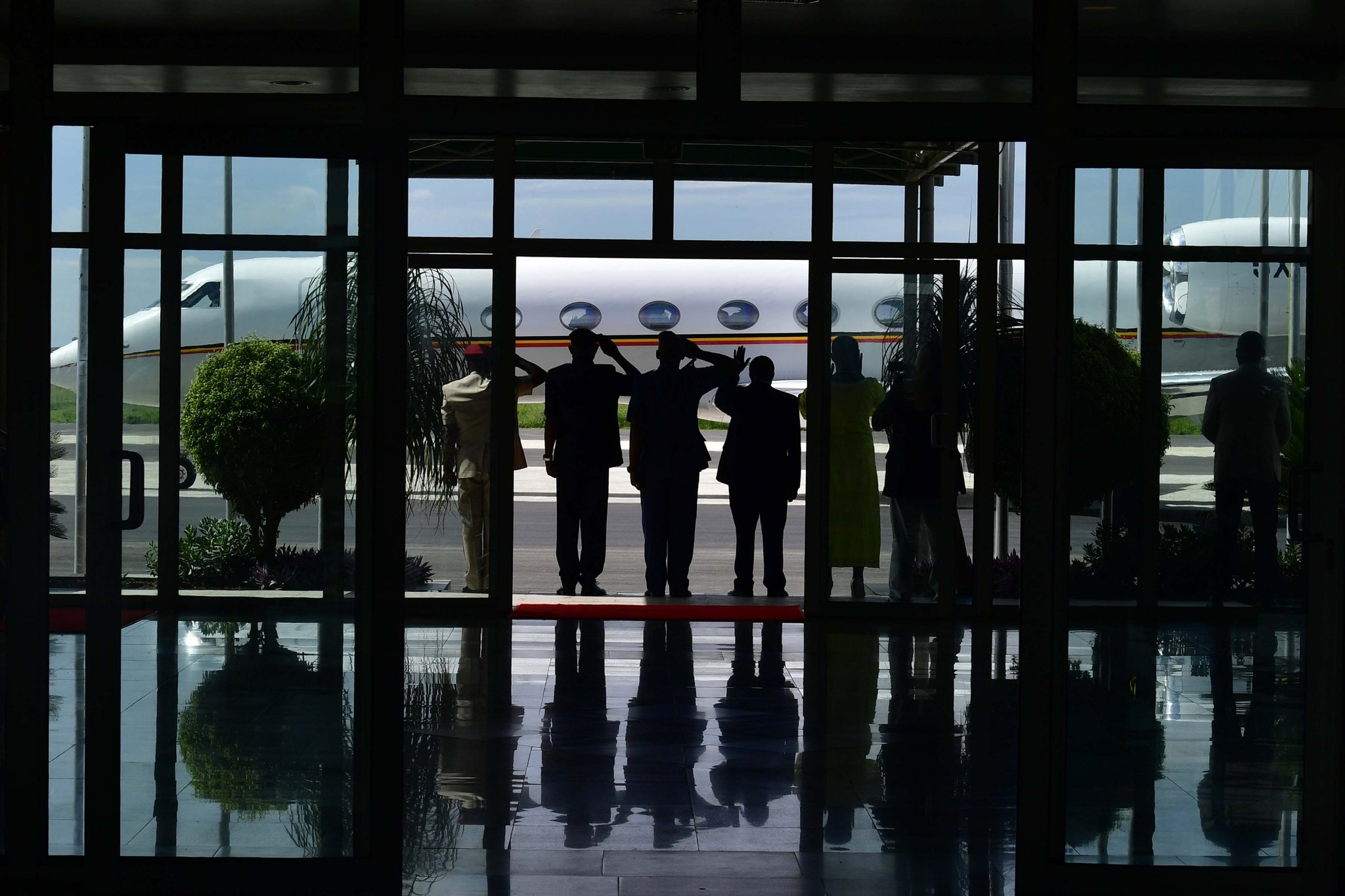 The decision to organize the Russia-Africa summit was a natural outcome of the increased interest in cooperation from both sides that has been witnessed over the past decade.
It is intended to achieve a certain point of mutual relations, in which Russia and African countries have already accumulated considerable experience in local partnerships, joint projects and effective communication on certain issues on the world stage and also outlined problems that must be solved for the subsequent growth of cooperation.
The idea of holding the summit was first initiated by the Russian President, Vladimir Putin on the margin of the BRICS summit in Johannesburg in July 2018.
The decision was preceded by a long process of negotiations that took about 10 years, starting with the first (and so far the only) trip of the Russian President to sub-Saharan Africa.
By 2019, the favorable atmosphere has finally emerged nowadays, with Russia showing a great interest in forming new international alliances as it never did before, moreso at a time when Africa has become one of the world's most rapidly developing economic regions.
Apart from the Ugandan leader, Russia President, Vladimir Putin will also welcome more than 40 other African leaders including those of Kenya, Nigeria, Ghana and South Africa as he tries to sell Russia as a longstanding and dependable partner, in contrast to the U.S. and the former colonial European powers.
Analysts say Russia will be seeking to rebuild the neglected relations and search of new political allies and trading partners. Moscow is likely to use the two-day summit to seek trade agreements and partners for its large energy, mining and defence companies
Russian exports to African countries hit USD 20bn last year, roughly double the level of 2015 but paltry compared with China's USD 205bn, and heavily reliant on arms and grain sales to northern States.