Uganda's President, Yoweri Museveni has Thursday arrived in, Addis Ababa, Ethiopia on a state visit.
The President is in Ethiopia on invitation by the Ethiopian Prime Minister, Abiy Ahmed Ali, Museveni said on Twitter.
"Arrived in Addis Ababa, Ethiopia on the invitation of Prime Minister @AbiyAhmedAli to, among others, attend the inauguration of the Unity Park later today. I thank His Excellency Abiy for the invitation," Museveni wrote on Twitter Thursday.
It is anticipated the two leaders will also hold bilateral discussions on areas of mutual interest in a bid to further strengthen relations between Uganda and Ethiopia.
In Ethiopia, Museveni will join other Heads of State from the region at the inauguration of massive development inside the Grand Palace (also known as Menelikk II Palace), named Unity Park.
The leaders will also be treated with a gala dinner at the Palace.
Built under Emperor Menelik 130 years ago on a 40ha plot, the palace sees a five billion Birr development, including a zoo, pavilions that display cultural and historical assets of the regional states, traditional garden, several residences, halls, chapels, and working buildings.
The park rests 20ha of land, also features children playground and green area. Its Crown Chamber, Banquet Hall and a building known as Inqulal Be't have seen significant facelift.
In over a century, it will be open for public visit for the first time with regular and VIP visits ticketed at 200 Br and 1,000 Br, respectively.
After undergoing major renovations, the Ethiopian government will now make it a tourist site.
The palace's mastermind, King Menelik II, reined from 1889 to his death in 1913.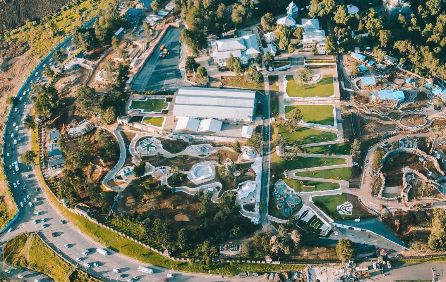 He is known for his territorial expansion and creation of modern Ethiopia. Most notably, he is remembered for leading Ethiopian troops in a decisive victory at the Battle of Adwa against forces of fascist Italy in the First Italo-Ethiopian War.
Prime Minister Abiy commissioned Elias Sime, an Ethiopian artist to execute the project of developing the Unity Park.
Presidents Uhuru Kenyatta (Kenya), Mohamed Farmaajo (Somalia), Salva Kiir (South Sudan), PM Abdalla Hamdok (Sudan) and Nabil Ahmed (Djibouti) have already arrived in Ethiopia to attend the same event.