President Yoweri Museveni has expressed optimism that Uganda will one time make history and not only qualify for the highly competitive World Cup tournament, but also win the much coveted international trophy.
The President said that Uganda is a footballing country whose potential to participate in the epitome of global football competition should not be disputed.
He made the statement on Monday while he hosted the prestigious FIFA World Cup trophy at State House in Entebbe.
"Uganda is a footballing country and we hope to, at one time, win this cup and retain it in Uganda," President Museveni said, adding that "this may take a few years considering that national teams from more developed countries train under very scientific and technologically advanced situations".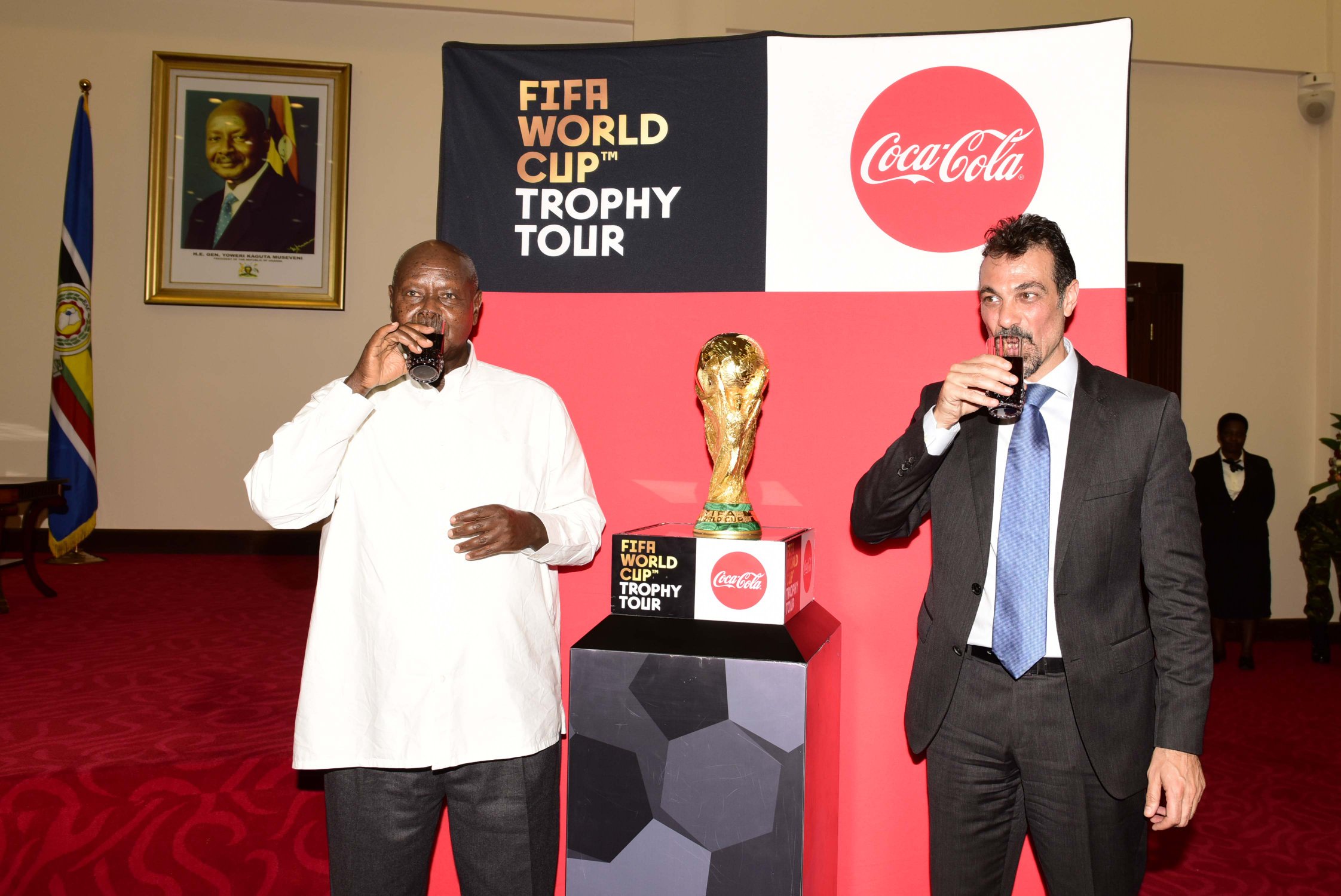 He said that Uganda is gifted with raw football talent which is why it narrowly qualified for the 2018 World Cup finals.
"We were only beaten by Egypt 1-0, which narrowly progressed to the 2018 FIFA World Cup Finals. Uganda was second in the group with 9 points".
The President used the event to challenge the Ugandan national football team as well as FUFA officials to keep their efforts up in order to lead Uganda to the football books of history.
He said that for Uganda to be considered among the countries where the World Cup Trophy would tour "is a rare opportunity for Uganda as not all countries will have the opportunity to host it". He added that the trophy visit was symbolic of FIFA's confidence in Uganda by recognising Uganda's international competitive football abilities.
The highly valued FIFA World Cup trophy arrived in Uganda on Monday morning from Cape Town, South Africa as part of its tour of the African continent. Uganda is among the ten countries in Africa that were selected to host the trophy. Others include South Africa, Mozambique, Nigeria, Senegal, Cote D'Ivoire and Egypt.
This is the second time Uganda is hosting the 6 kilogram, 37 centimetre golden trophy, the first time being 2009, a year before South Africa was venue for the World Cup tournament. On Tuesday, Ugandans will get a once in a life time opportunity to set their eyes on the trophy for a full day at a public viewing to be held at Lugogo Stadium.
The world tour of the trophy is meant to build up momentum in the lead up to the 2018 FIFA World Cup to be held in Russia between June and July.
On Monday, President Museveni said the presence of the trophy in Uganda will draw global attention and tourism to the country.