President Yoweri Museveni has reiterated that the rising trend of kidnaps will be nipped in the bud, warning that government is ready to fight the perpetrators of these crimes the same way it fought the LRA insurgents.
He said that those behind the recent kidnaps will be hunted, citing the suspects behind the abduction and eventual murder of Susan Magara who have been apprehended.
The President was speaking Sunday while attending the thanksgiving service for Minister for Kampala Affairs, Beti Kamya in Wakaliga, Nateete in Kampala. Sunday's event also doubled as the 85th birthday celebration for Betty Kamya's mother, Margaret Kamya.
"I want to assure Ugandans that this spate of abductions and murders will be defeated," Museveni said.
"Just like we defeated Kony, cattle rustling and terrorism, we shall defeat this recent spate of organised crime".
Since the start of this year, there has been a spike in cases of missing persons, many of whom are abducted for ransom. Notable among them was perhaps the killing of 28-year-old Susan Magara in February after her family failed to raise a sum of Shs 3 billion demanded by her captors as ransom.
The brutality and sophistication that surrounded her death shocked the country and saw government tighten its regulation of mobile telephony communication security.
Museveni said "we have arrested the criminals who were behind the abduction and murder of the young lady Susan Magara" and that "we shall arrest anyone who is involved in these crimes and bring them to book".
To prevent more of such crimes from occurring, the President said government is still committed to undertake the ambitious plan to install closed circuit camera surveillance systems in towns and on streets.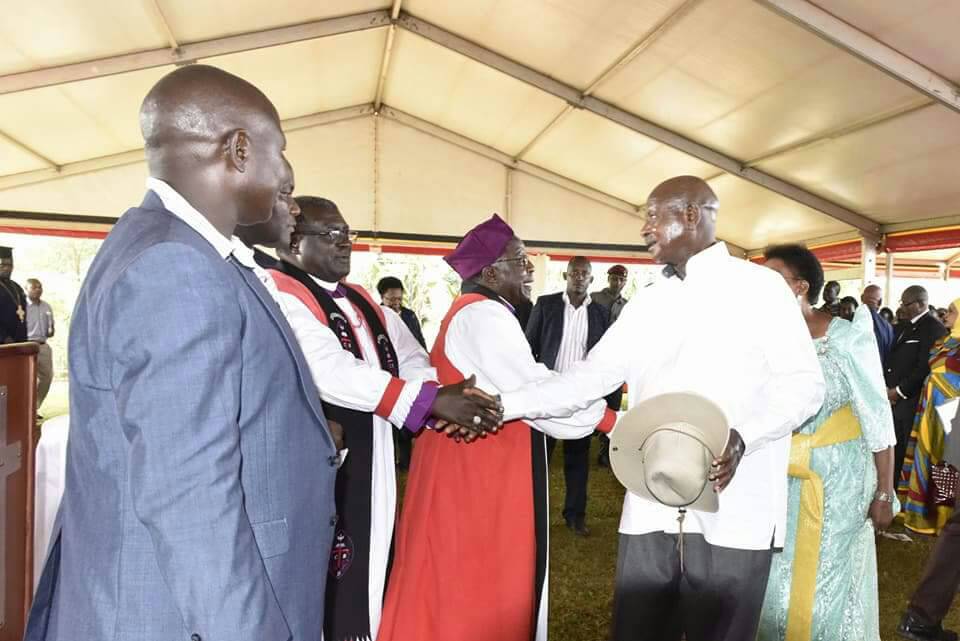 He partly attributed the worrying trend of crimes to the population explosion especially in urban areas
Museveni also used the event to rally Ugandans to engage in activities geared towards eradicative poverty at the household level. He said that hoping for miraculous wealth instead of hard work is dangerous.
At Kitunzi Zone Market area in Lungujja, Nateete where he made an impromptu stop, he told the residents to vote leaders who are committed to implementing national development goals. He pledged to support Kitunzi Market Women's Group SACCO with Shs 20 million.