President Yoweri Museveni has made a case for strengthening trade and investments between Africa and other blocs like Russia, India, China and the West, saying this is a sure way of promoting prosperity.
He said this while speaking at the Russia-Africa economic forum this week. Russia hoped to use the forum to reestablish itself as a premier power on the continent and challenge China's trade dominance.
President Museveni told the delegates including African Heads of State that despite its bad past characterized by colonialism, tropical diseases and other calamities, Africa is now on a better trajectory.
He cited the projected population of Africa of 2.5 billion people by 2050 as a positive indicator for trade.
"The potential for supporting one another's prosperity through trade among the four blocs: Africa, Russia, China, India and the other Third World Countries, is very great and Africa will be a great stimulus in that cluster," Museveni said.
Museveni said that other trade opportunities lie in Africa trading with Europe and the United States of America. 
"I am only highlighting the additional energies for prosperity, a modern and more prosperous Africa and the Third World can bring to humanity in partnership with Russia".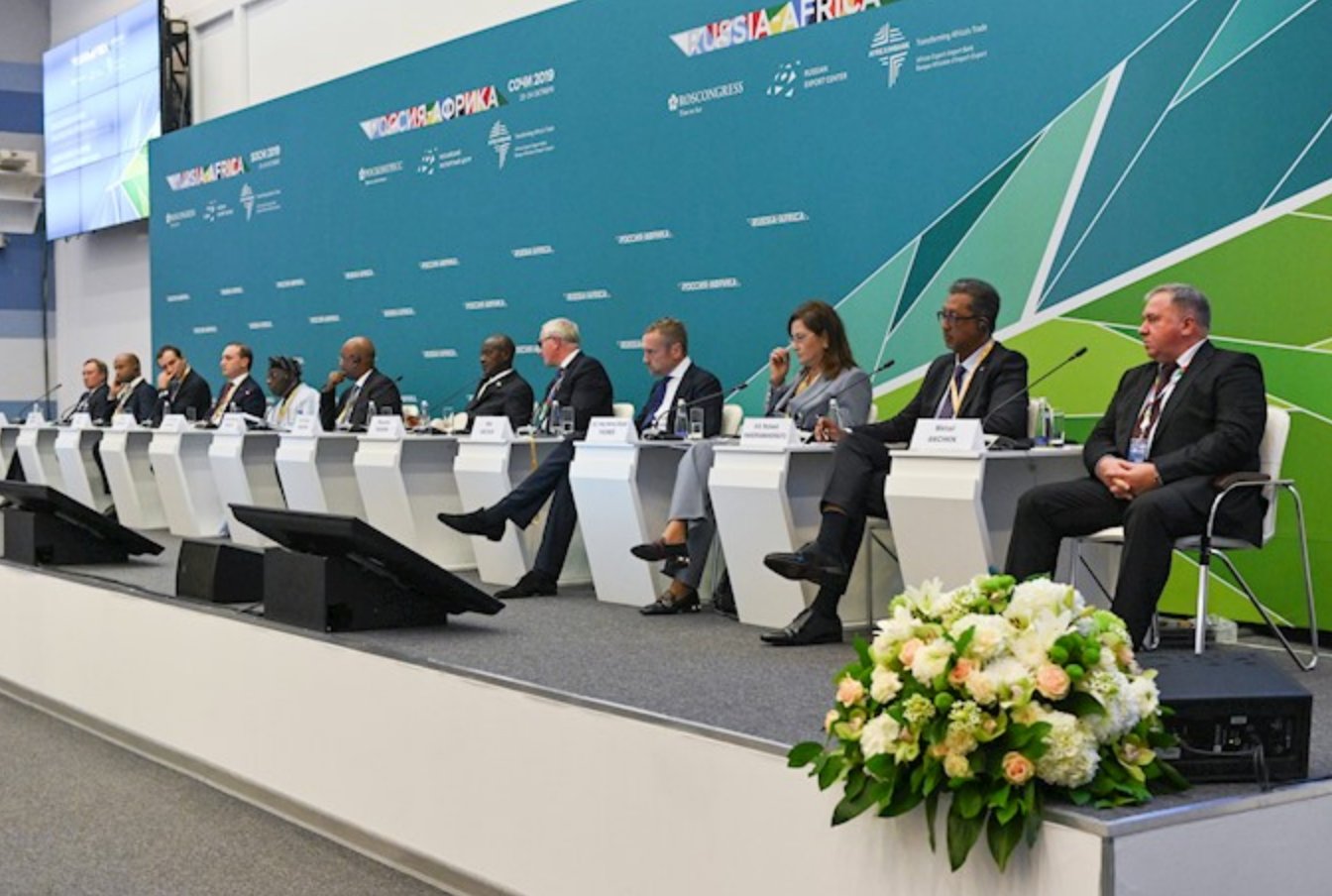 The President also pointed out the African Continental Free Trade Area (AfCFTA) Agreement signed earlier this year by African countries, as yet another development that will facilitate Africa's trade.
By the time the Summit in Sochi closed on Thursday, Russian President Vladimir Putin and his administration had signed dozens of memorandums of understanding (MOU) and other agreements with the African countries that attended.
Russia's trade with Africa has more than tripled to USD 18 billion in the past nine years. President Putin stated in his address that he wants to double that figure in the next five years.
"We can now support one another's prosperity through trade, investments and tourism," Museveni said, adding that the historic relationship between Africa and the rest of the world "can bring about stability in the World through balanced and mutually beneficial trade, investments and tourism".
"The future of the World is bright if we act rightly".
Museveni applauded the Soviet Union for rendering support to Africa when it was engaged in anti-colonial struggles as well as saving the human race from "the dangers of the demonic fascism of Hitler and allies".
"Let's drink to the success of our joint efforts to develop full-scale mutually beneficial co-operation, wellbeing, peaceful future and prosperity of our countries and people," Russian president Vladimir Putin said in a toast at the formal summit dinner in the Black Sea resort of Sochi.
At least 43 heads of State attended the first Russia – Africa summit.