President Yoweri Museveni has credited the Indian community living in Uganda for their significant role in turning around the country's economy, saying it is largely due to their involvement in industry that Uganda's import bill has shrunk.
Museveni said that Indians and Ugandans of Indian decent have been central to the recovery of Uganda's economy.
He was speaking Tuesday evening at Kololo Independence Grounds in Kampala where the visiting Indian Prime Minister, Narendra Modi was addressing thousands of people that make up the Indian community in Uganda. Majority of them are involved in trade, hospitality, banking, industry among other businesses.
Museveni traced the role of Indians in Uganda's trade to traditional times when a large portion of the Ugandan population was still engaged in agriculture and livestock farming. It was the Indians who were primarily traders that opened Uganda to the outside world, Museveni said.
"I don't know why Idi Amin [former President] had problems with them [Indians] because me, I liked them," Museveni who was accompanied by First Lady, Janet Museveni said.
"They brought us clothes, bicycles, sugar, kerosene and other items," the President added.
Over the years, the number of Indians in Uganda has rebounded beyond what they were prior to 1972 when then President, Idi Amin expelled all Asians from Uganda. Today, some of the most prominent businesses and industries in Uganda are run by Ugandans of Indian decent.
"The Indian community is vibrant. It holds an important position in the economic and political life of this country. Although a few Indians came back [after the expulsion], those that returned made a very big contribution and I thank them tremendously," said Museveni.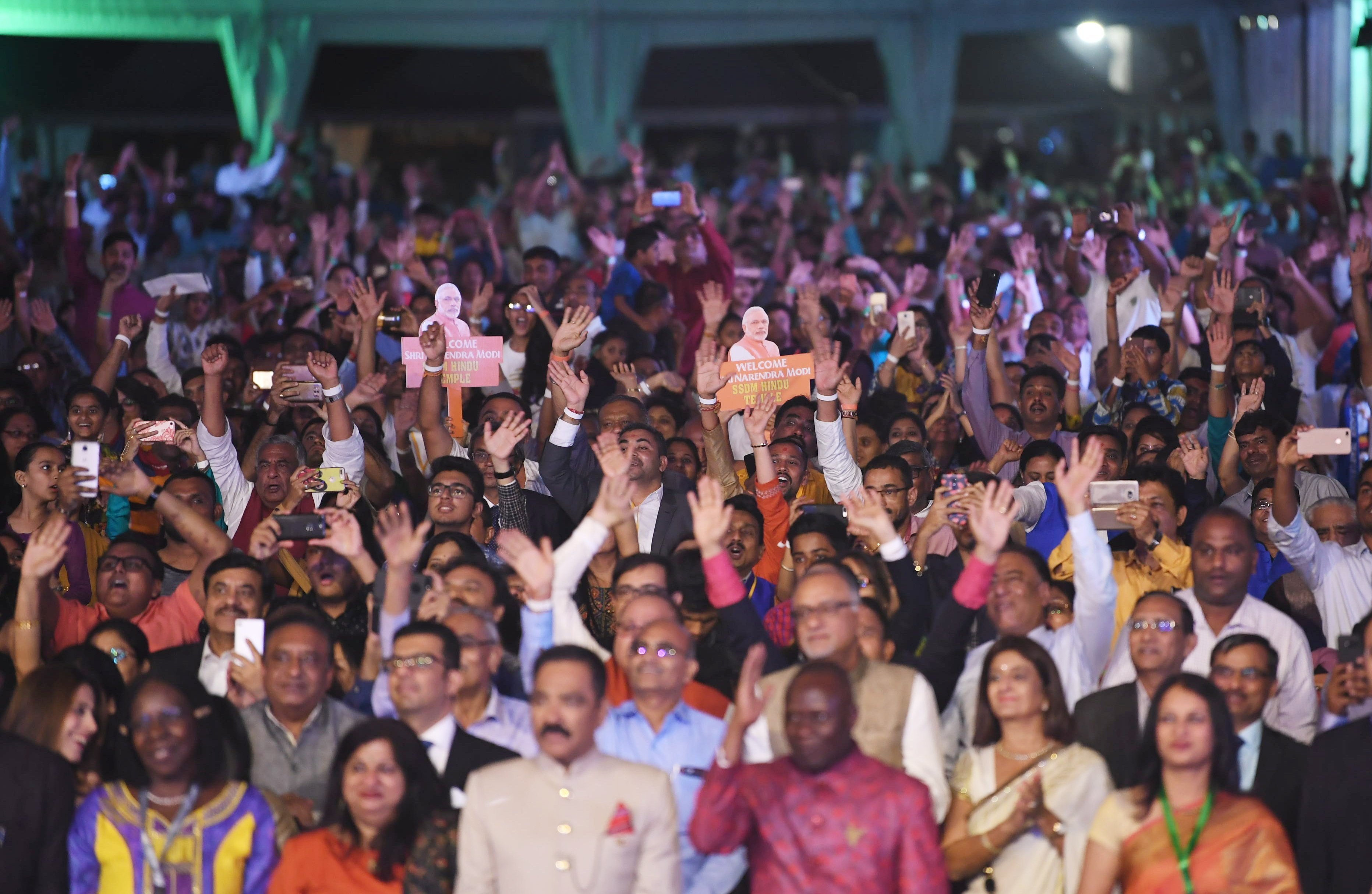 He said that this community has made a mark on Uganda's economy and business landscape.
"When you hear that Uganda has recovered, it is in many ways thanks to these people. Our import bill has shrunk by USD 500 million in the last four years because Indians are producing locally," he added.
Indian businesses in Uganda have not only widened the country's tax base but have also created employment for Ugandans, said Museveni.
Statistics from the Bank of Uganda (July 2018) indicate that India's exports to Uganda were worth USD 599 million (Shs 2.1 trillion) in 2017, up from USD 293 million (Shs 505.9 billion) in 2007. But these figures dropped from Shs 3.2 trillion in 2013.
The same statistics place the value of Uganda's exports to India at Shs 159 billion in 2017, up from Shs 5.5 billion ten years ago.
But the President noted that in order for the trade deficit to further shrink, a good place to start would be for Uganda to acquire equipment from India that can help in value addition of products and agricultural produce from Uganda.