Staff at Mbarara University of Science and Technology (MUST) have called off a strike that was due to begin on Thursday, in protest of the failure by the university's Vice Chancellor to step down over allegations relating to mismanagement of financial resources.
The decision to call off the strike was reached Thursday during a staff joint general assembly meeting held at the campus in Mbarara.
It was attended by members of National Union of Educational Institution (NUEI), Mbarara University of Science and Technology Senior Administration Forum (MUSTASA), MUST Academic Staff Association (MUSTASA), Deans of students, Deputy Deans, heads of departments, and members of SENATE.
According to Julius Taremwa, the general secretary for MUSTASA, the strike was scheduled to begin yesterday (Thursday), however during the meeting, members agreed to suspend it for two weeks.
After the meeting, the chairman MUSTASA chairperson, Dr John Emenyu confirmed the development to the press.
"We agreed on the fact that there is some good progress, they (management) needed time to look into our grievances. One of our demands was for the accused persons in management to step down. We had given ourselves two weeks in the last general assembly," Emenyu told reporters.
"There are basically two people whom accusations have been leveled against. One of them is our Vice Chancellor, Prof Celestine Obua and then the university secretary, Melchior Kihagaro Byaruhanga," explained Emenyu.
He said there is visible progress in steps being taken by the university council to reappoint or appoint another Vice Chancellor, which is what informed the decision to call off the strike.
"After making consultations with different stakeholders, we are kind of satisfied with the progress and we shall wait for further progress from the university management and the council," he said.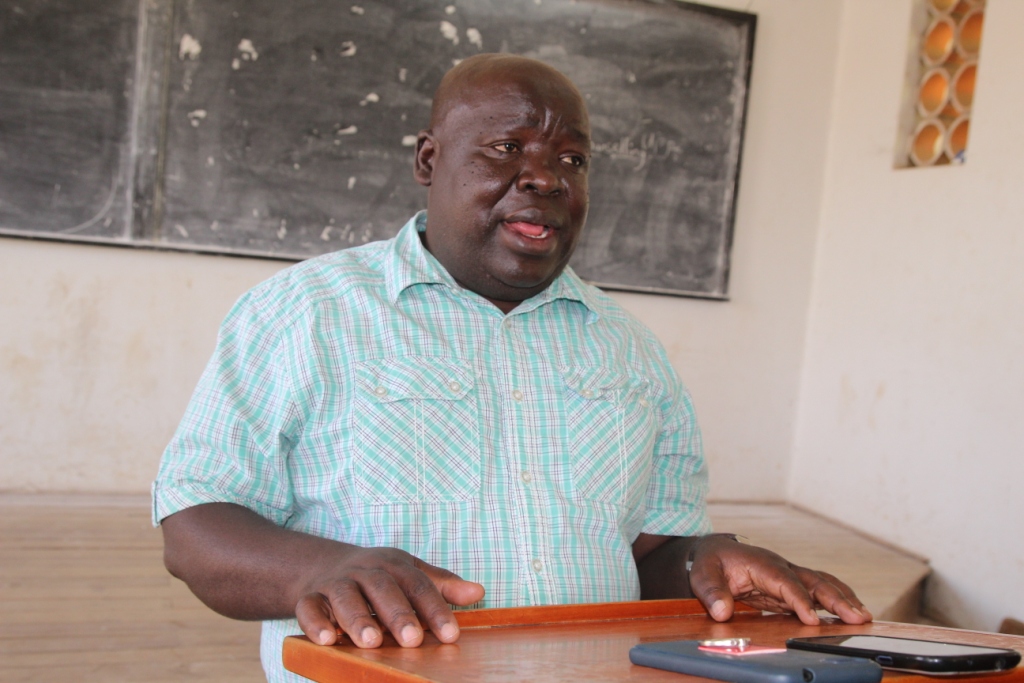 Dr Emenyu however said the industrial action will start after next two weeks if the university council does not address all their grievances.
The grievances by staff include: mismanagement of the university's financial and human resources, harassment of staff and misuse of university property.
Others are illegal opening of the new university bank accounts, unlawful appointments and frequent abroad trips by the top management.
"Later, after two weeks, we shall converge and make our own assessment – whether to implement some of the resolutions agreed on which are outstanding and that is whether we can go on with our industrial action".
He added that as academics, they are cautious to ensure that the right legal procedures are followed.
"We are law abiding people. When you accuse someone, you give him a chance to respond that is natural justice. We should stick to the law and we should not fall into the trap by going into the strike" explained Emenyu.
He however said that the Vice Chancellor and University Secretary must step down to allow due investigations on allegations of financial mismanagement to take place.
According to one of the staff, the Inspector General of Government (IGG) sent a team from her office last week to conduct a forensic audit and investigate the VC on the allegations.
MUST Vice Chancellor, Dr Celestine Obua's 5-year term of office expires on 24 October, 2019.
SoftPower News sought a comment from the Vice Chancellor on the matter which he said is being probed by the university council chair.
"For now, I am unable to provide you with any interview regarding issues being raised by some sections of MUST staff as the matter is being investigated by council. Otherwise, I would be held in contempt of council directives," explained Obua.