The Vice Chancellor of Ndejje University, Prof. Eliabu Lugujjo has decried the current erosion of character among Ugandans which has led to increased corruption and criminality in the country.
The Professor made the remarks during the university commencement lecture for the 2019 graduands who await graduation next week.
The commencement lecture is a one-day sensitization training offered to the graduands in a bid to give them an insight into the work environment after graduation.
The 2019 lecture was organized under the theme: Entrepreneurship, Creativity beyond Education.
Prof Lugujjo said education alone is not enough to guarantee success but should be supplemented with high creative thinking and entrepreneurial skills so as to enhance problem solving.
"We haven't given you education to become philosophers, we want you to be able to add value to the world around you," Lugujjo said.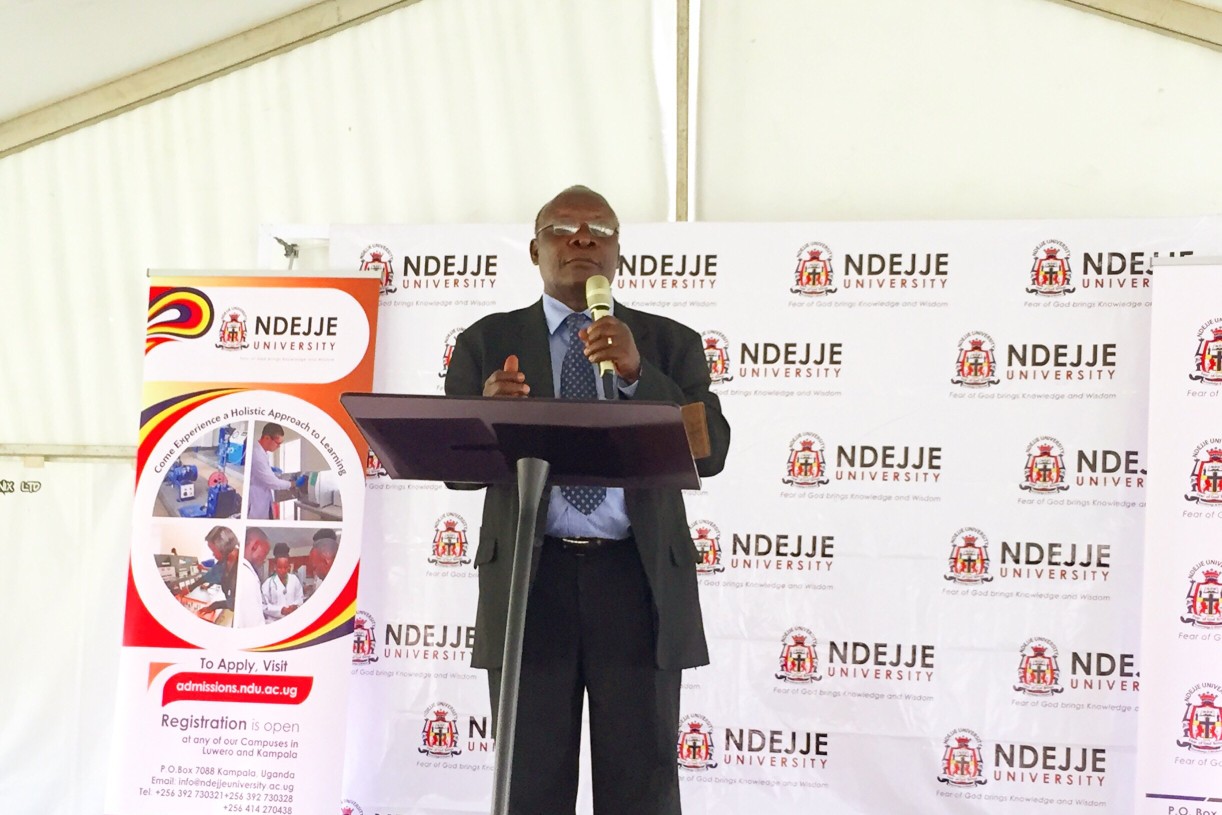 He highlighted a number of principles that once put to use can help better humanity. These include; learning to be, learning to know, learning to do, learning to learn as well as learning to live together.
"You must learn to be, have character which must be your anchor so that you are not easily swayed away. There are many valuables coming in, and with the advent of ICT, you must be a critical thinker," Lugujjo advised.
Lugujjo appealed to the graduands to use the knowledge they have acquired with the major aim of creating a better society.
"Learn to live together; in entrepreneurship, you need creativity and teamwork, however bright you are, if you are not a team player, you may not succeed," Lugujjo said.
On the other hand, the Vice Chancellor warned the students against a number of issues that might pose a curse as well as cutting their lives short.
"You should avoid the sin of getting wealthy without work. Many people have done all sorts of evil to be rich and they have bribed their way through but all this leaves them with a curse which may as well affect their entire families," Lugujjo said.
He also warned them against pleasure without consciousness as well as amassing knowledge without character.
Over 2,100 students will be graduating in different disciplines next week on Friday October 11, 2019 at Ndejje University main campus in Luweero district.