In response to the increasing demand to promote domestic tourism in Uganda, government through Uganda Wildlife Authority (UWA) has unveiled passenger buses that will ease mobility for Ugandans seeking to visit tourist attractions.
A total of five buses were officially launched on Tuesday by the State Minister for Tourism, Godfrey Kiwanda Ssubi. Four of the buses are 74 passenger seaters and one is an open-top double decker bus that will give tourist a perfect site seeing experience.
The fleet which cost government an estimated Shs 8 billion (USD 800,000) was purchased with funding from the World Bank under the Competitiveness and Enterprise Development Project (CEDP) of Private Sector Foundation Uganda.
Minister Kiwanda and other players in the tourism sector, journalists, tourists who attended the launch held at Uganda Museum later went on a site seeing tour around Kampala.
In an attempt to raise travel awareness among Kampalans, the buses drove through Wandegeya, sailed into Kampala road and circled back to Kamwokya through Lugogo by-pass leaving many astonished.
The Minister said that the new buses were part of the bigger 'Tulambule' (let's tour) campaign which seeks to promote Uganda's tourism potential.
"We need to be aware of the nature and beauty of our country. We are the people to tell our own story but you can not tell a story you don't know," Minister Kiwanda said at the launch.
He said that since the campaign was launched in 2016, the tourism sector has witnessed a sudden spike in numbers of Ugandans visiting attractions majorly national parks.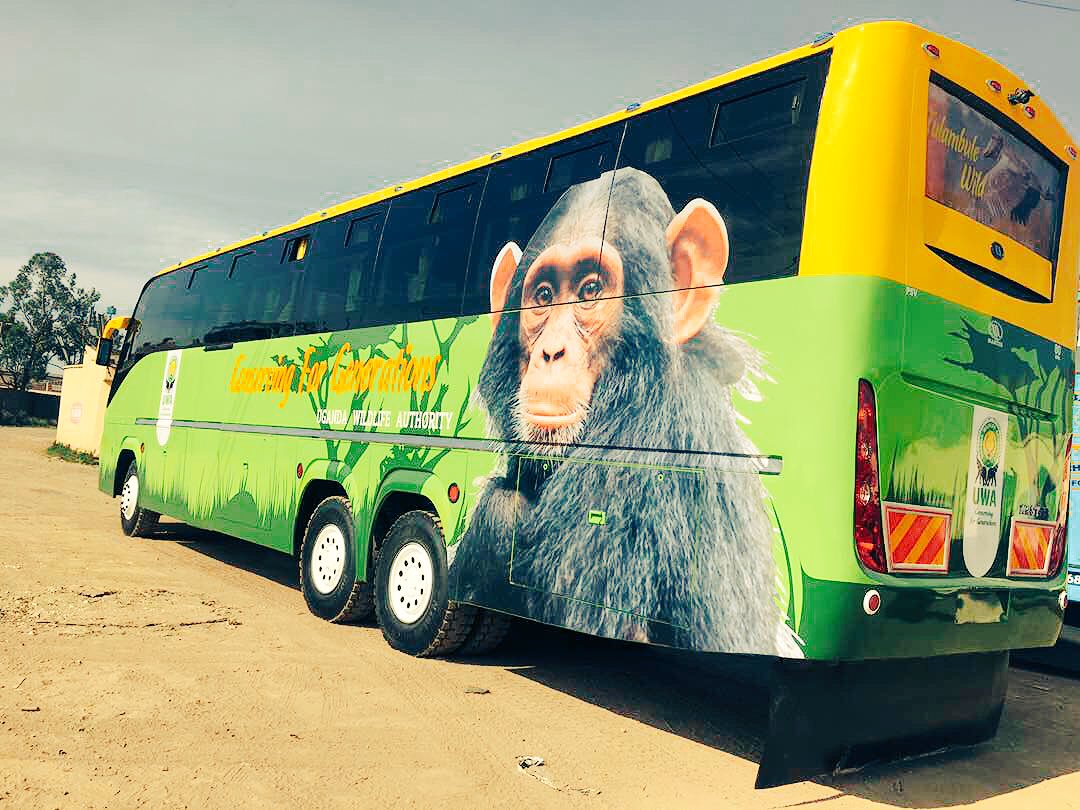 With government improving several of the roads that give access to national parks, Kiwanda said that the five buses will solve the challenge of transportation and quality of vehicles for tourism.
Government believes that groups (corporates, students, foreign visitors) seeking to travel to the different places of attractions that are spread across Uganda will now find it easier and affordable to book the buses for transport. Charges will vary depending on the distances of destinations.
Gideon Badagawa, the Executive Director of Private Sector Foundation Uganda (PSFU) said the initiative is a testament of what public private partnership can achieve. He said the ease in tourist transportation will increase Uganda's export receipts, create employment and boost household incomes.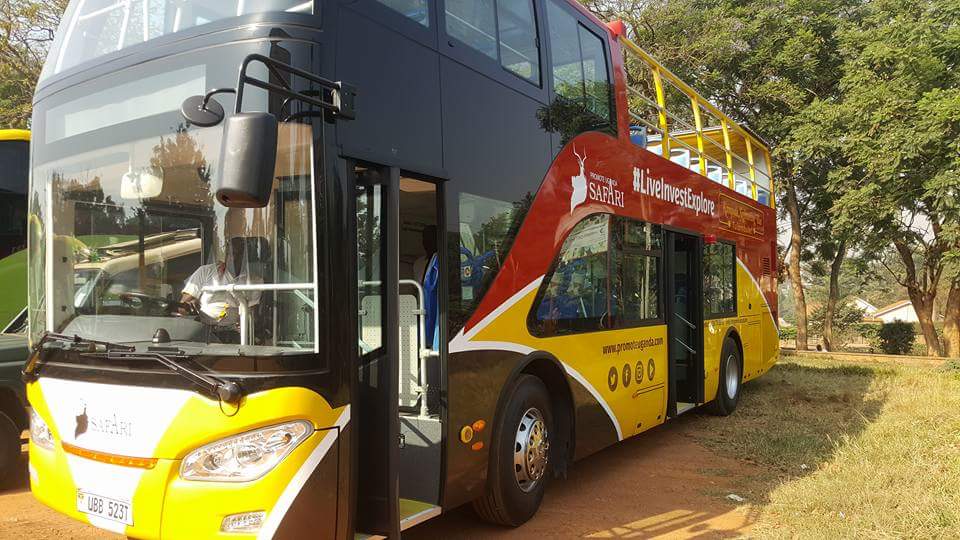 In 2015/16, tourism was Uganda's biggest foreign exchange earner drawing in USD 1.35 billion representing 23.5% of the country's exports.
Stephen Asiimwe who heads Uganda Tourism Board (UTB) argues that tourism has the biggest trickle down effect compared to any other sector in Uganda.
In an interview with SoftPower News, Asiimwe said that boosting domestic travel will create immense employment since a single traveller spends on almost every aspect of the economy.
"We want everybody to get out. Each time you leave your home and visit somewhere, you create two jobs. In addition to that, every sector of business is impacted – where you sleep, the roadside food you buy, drinking coffee at a café, newspapers, buying cheap items from the countryside," he said.
"Once a bus like that stops in Nakasongola, all the fruits are wiped out. So, once the trader know the schedule, they stock accordingly. Communities along the way will get richer, jobs are created and local government gets more taxes".
But beyond that, he said that the new buses will have a positive impact on investment into the sector.
"It will open up investment because people will see opportunity. This is the best time to build dormitories or tented camps in our national parks otherwise where do you accommodate 80 people?" he asked.
He says that with the cost of trasport for tourists addressed, this presents tour operators with an opportunity to satisfy the demand resulting from the numbers of visitors.
He revealed plans to train more guides that will help visitors to better understand the history and stories behind different sites especially Kampala.