President Yoweri Museveni has in an unprecedented gesture, attended the 'kuhingira' of daughter of his challenger in the 2016 Presidential race, Amama Mbabazi.
Museveni on Saturday honoured an invitation extended by former Prime Minister, John Patrick Amama Mbabazi for the traditional ceremony in which Mbabazi will give away his niece, Bridget Birungi to Andile Ramaphosa for marriage.
Andile Ramaphosa is son to South Africa's President, Cyril Ramaphosa who together with wife, Dr Tshepo Ramaphosaare are in Uganda to attend the ceremony.
Photos showed Museveni and Mbabazi shaking hands upon the President's arrival at their home in Kololo. The President was accompanied by First Lady, Janet Museveni.
This is the second time Amama Mbabazi and President Museveni are meeting at a public event since the televised Presidential elections debate in 2016. The first time they met at a public event was during the commemoration of Uganda Martyrs' day in Namugongo.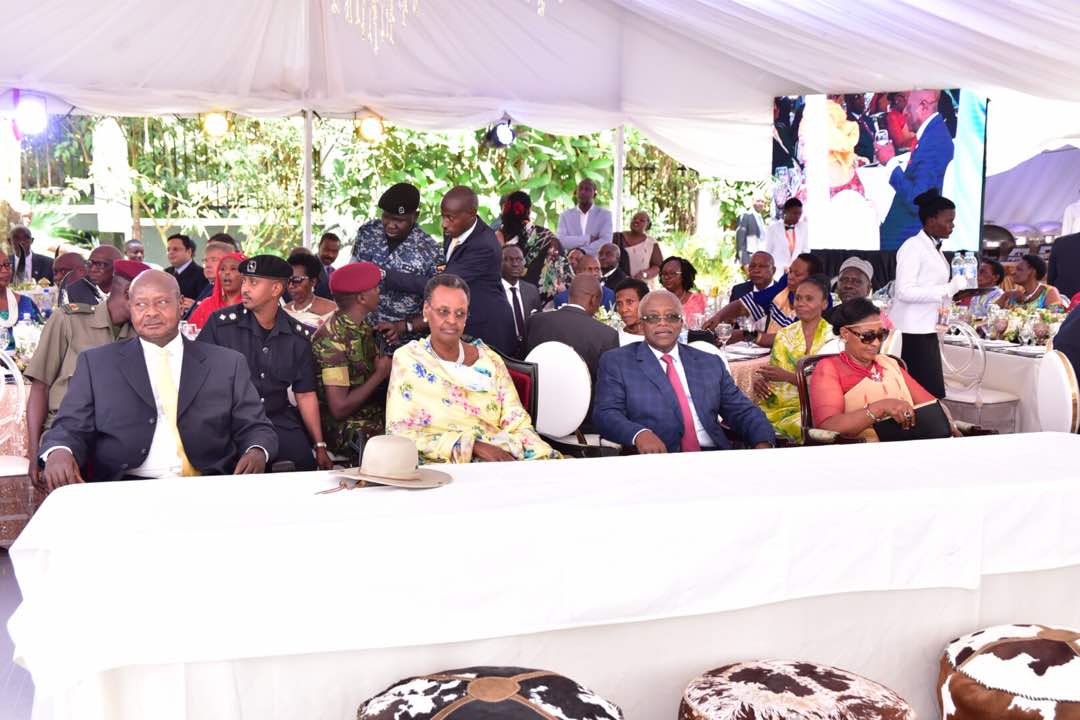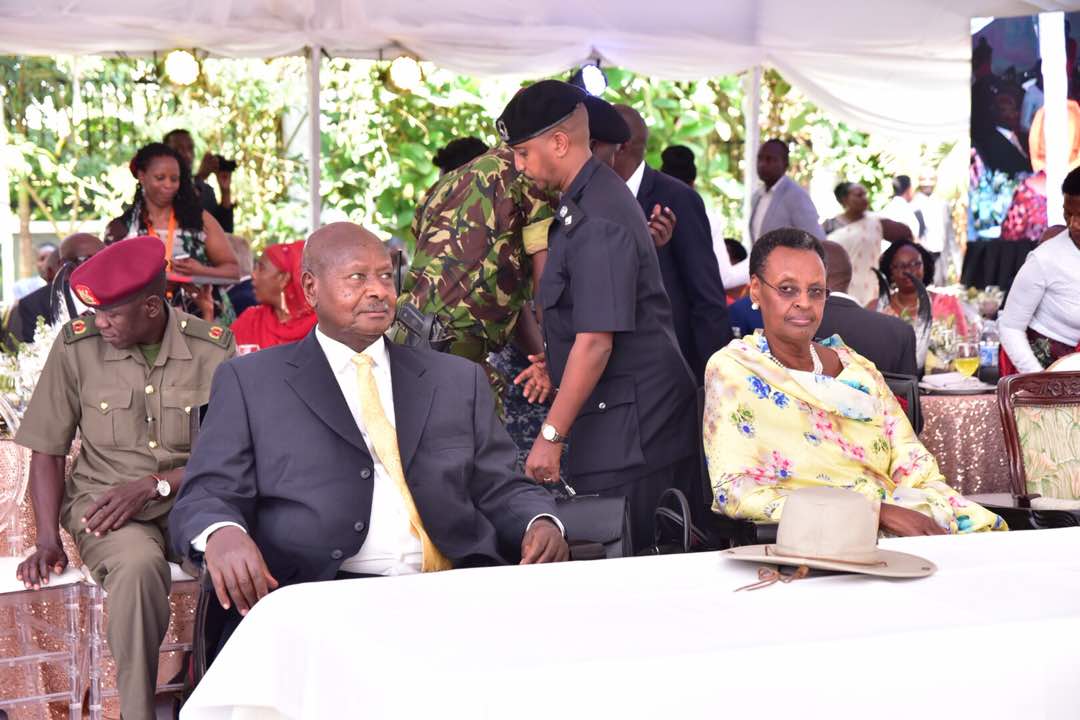 Additional photos by Nicholas Bamulanzeki