Members of the Uganda Poor Youth Movement have called upon the Speaker of Parliament, Rebecca Kadaga to have Kawempe South MP, Mubaraka Munyagwa replaced as the Chairperson of the Parliament committee on Commissions, Statutory Authorities and State Enterprises (COSASE).
The youth led by Zaidi Ssempala, Fatinah Nakazibwe, Wycliff Clinton and Ssali Babu alleged that the COSASE Chairperson has expressed high level of incompetence when he called for fresh investigations into the role of Bank of Uganda (BOU) in the closure of seven defunct banks.
While addressing the media at Makerere University Guest House, the 'poor youth' noted that Munyagwa's attempt to re-investigate BOU is aimed at enabling BOU officials to smuggle in doctored documents which they failed or refused to share with the old leadership of COSASE led by Bugweri County MP, Abdul Kautuntu.
"Munyagwa's attempt reflects gross incompetence and is a move which is not only aimed at wasting tax payers' money and scarce resources at Parliament but also at making a name for himself," said Fatinah Nakazibwe.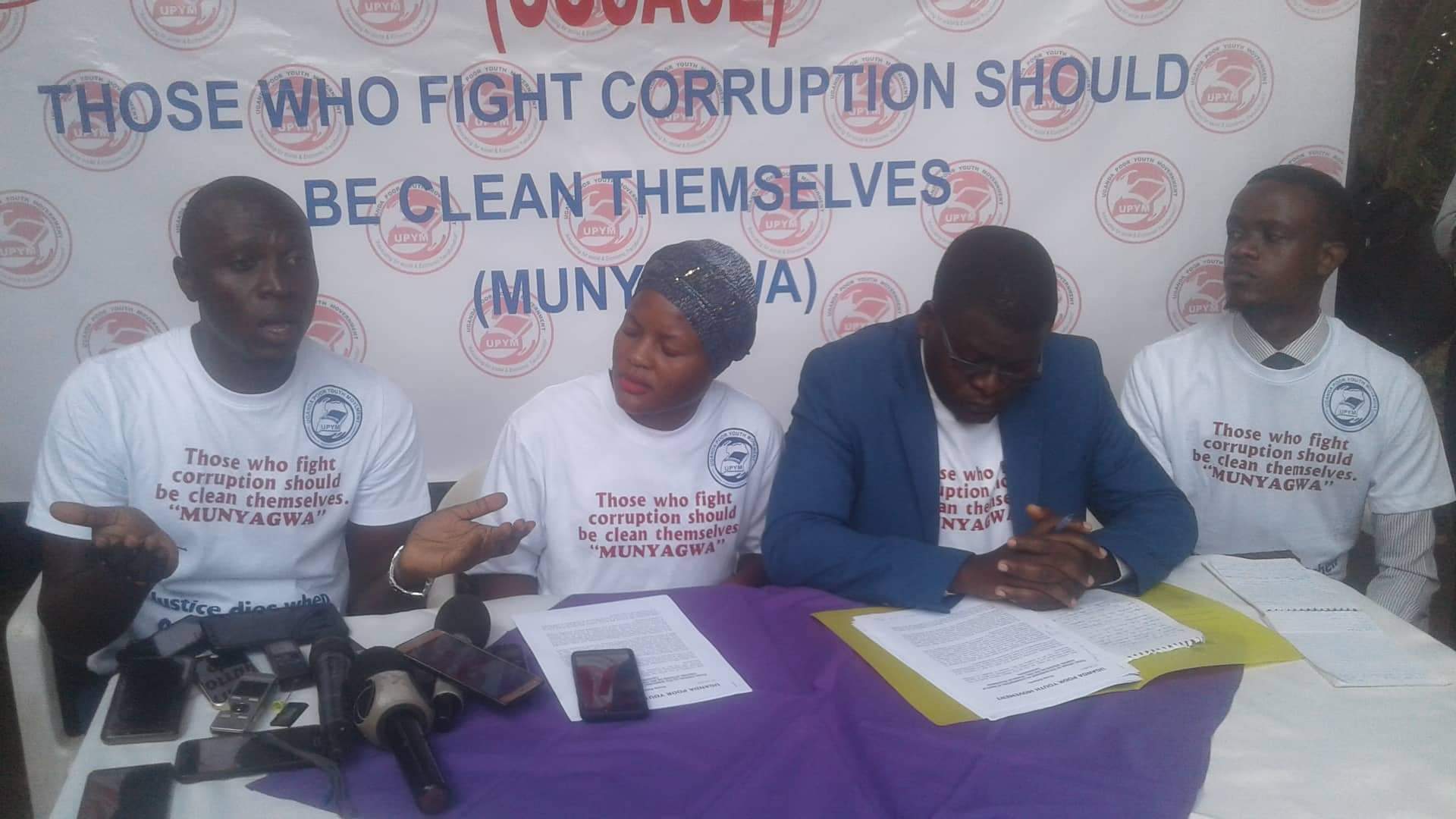 Zaidi Ssempala said that it is so absurd that a committee that is aimed at investigating issues of accountability was put in charge of Munyangwa whose reputation is wanting and has a case before the Anti Corruption Court.
"We therefore request the Speaker to intervene and have him replaced because it is not in the best interest of this country to place someone with a pending case of corruption in such a very sensitive issue," Ssempala said.
Ssempala however failed to provide any evidence proving that there is a syndicate between Munyagwa and officials from Bank of Uganda to have them cleared from Katuntu's report recommendations as they allege.
"I don't have any evidence against him but my concern is that as opposition we have always been putting pressure on government over incompetent personnel in office but now it looks as if we are showing incompetence by appointing someone who has a pending case of corruption to fight corruption," Ssempala said.