President Yoweri Museveni has joined other regional Heads of State at the 13th Ordinary Session of the Intergovernmental Authority on Development (IGAD) Assembly in Addis Ababa, Ethiopia.
Museveni departed for Addis Ababa on Friday morning where he will join other Presidents and government representatives from Djibouti, Eritrea, Ethiopia, Kenya, Somalia, South Sudan and Sudan.
"I have left for the Ethiopian capital, Addis Ababa, where I will join other regional leaders for the 13th ordinary summit of the Inter-governmental Authority on Development (IGAD)," Museveni tweeted.
The meeting will focus on the body's organisational structure and treaty as well ratification of the rotating head of the regional body.
The last such ordinary session was held in 2010 when then Kenyan President Mwai Kibaki handed over the chairmanship to then Prime Minister of Ethiopia Meles Zenawi.
Since then, Ethiopia has continuously held the chairmanship through its three successive Prime Ministers, Zenawi, Hailemariam Desalegn and currently Dr Abiy Ahmed.
In a tweet posted Friday, Ethiopia's Prime Minister, Dr Abiy Ahmed said the region is making good progress, adding that with political will and commitment, "regional integration efforts for collective prosperity will materialize in the spirit of MEDEMER".
During the opening of the Assembly, Prime Minister Abiy recounted the progress IGAD member states have been making recently towards transforming crisis and ceasing hostilities.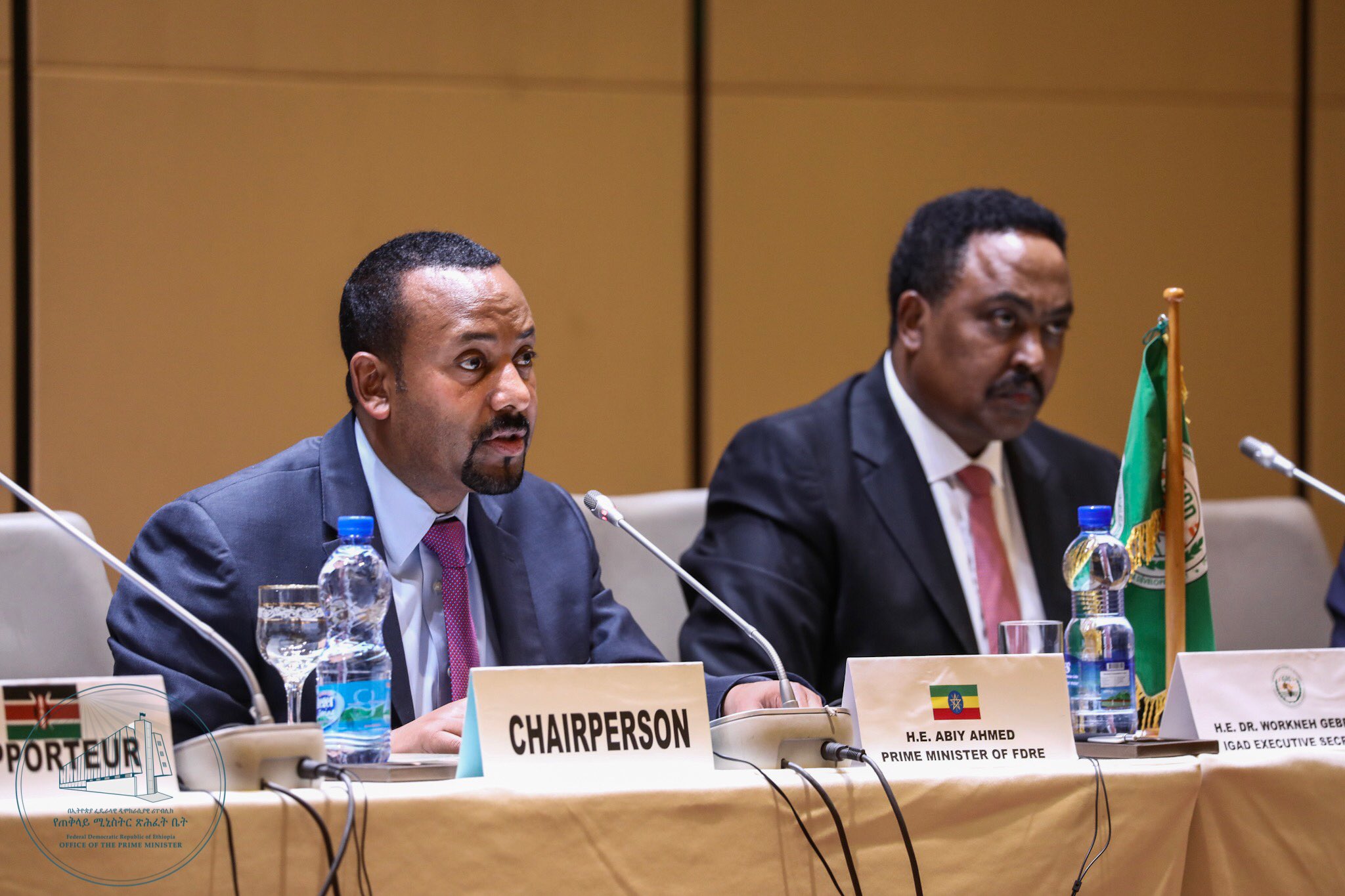 He noted the encouraging efforts being made by IGAD countries towards peace and development in the region. He also expressed gratitude to member states that trusted Ethiopia with the leadership of the organisation for several years.
Among the notable strides made in regional integration (political) efforts since the last assembly was the signing in September of 2018 of the Joint Declaration on the Comprehensive Cooperation between Ethiopia, Eritrea and Somalia.
This was in a bid to further the constructive engagement towards normalization of relations between Djibouti and Eritrea.
The developments came in the backdrop of a positive wind of change across the region, particularly the change of leadership in Ethiopia which had witnessed months of violence.
IGAD was created in 1996 to supersede the Intergovernmental Authority on Drought and Development (IGADD) which was founded in 1986 to mitigate the effects of the recurring severe droughts and other natural disasters that resulted in widespread famine, ecological degradation and economic hardship in the region.
With the new emerging political and socio-economic challenges, the assembly of Heads of State and Government, meeting in Addis Ababa in April 1995, resolved to revitalize IGADD and expand areas of cooperation among Member States.
The new and revitalized IGAD was launched during the 5th Summit of IGAD Assembly of Heads of State and Government held in November 1996 in Djibouti.
The Summit endorsed the decision to enhance regional cooperation in three priority areas of food security and environmental protection, economic cooperation, regional integration and social development peace and security.