The Permanent Secretary Ministry of Defence and Veterans Affairs, Rosette Byengoma has called upon the Public Servants to serve their motherland Uganda without corruption tendencies.
"I think corruption is a song that has been sang for long and it's time we repent of this evil deed," Byengoma said on Friday.
The Permanent Secretary made the remarks while officiating at the ceremony to mark Africa Public Service Day 2018 celebrated.
This year's events were themed "Combating Corruption in Public Service Institutions through Stake-holder Participation of Ethical Leadership to realize the objectives of Agenda 2063 and Sustainable Development Goals (SDGs)".
"Uganda is great and we need to be proud of her and avoid talking ill when discussing her destiny," she said.
The African Public Service day is celebrated annually by all member states in recognition of the United Nations International Day of Public Service.
The National celebrations were held yesterday at Kololo ceremonial grounds.
On its part, the Ministry of Defence and Veteran Affairs carried out commemorative activities at Kiswa Primary School in Bugolobi. Activities included HIV testing and counseling to all staff, blood donation and a charity walk from the Ministry headquarters in Mbuya to the school.
The Ministry of Defence and Veteran Affairs donated 100 boxes of sanitary towels to pupils of Kiswa Primary School in Bugolobi.
The Permanent Secretary, Rosette Byengoma thanked the Government of Uganda for peace and security because with security everything is possible. She said government had put alot of emphasis in equal opportunities interms of health services, gender equality among others.
Byengoma said that this year, they chose to help the girl child because of the challenges which hinder her from completing school.
The school Headmistress Madam Aisha Namaganda said that Kiswa Primary school started in 1958 and has a total of 1900 pupils.
She applauded Ministry of Defence and Veteran Affairs for choosing Kiswa Primary School as part of the Ministry's social corporate responsibility activity while commemorating this years' Africa Public service day.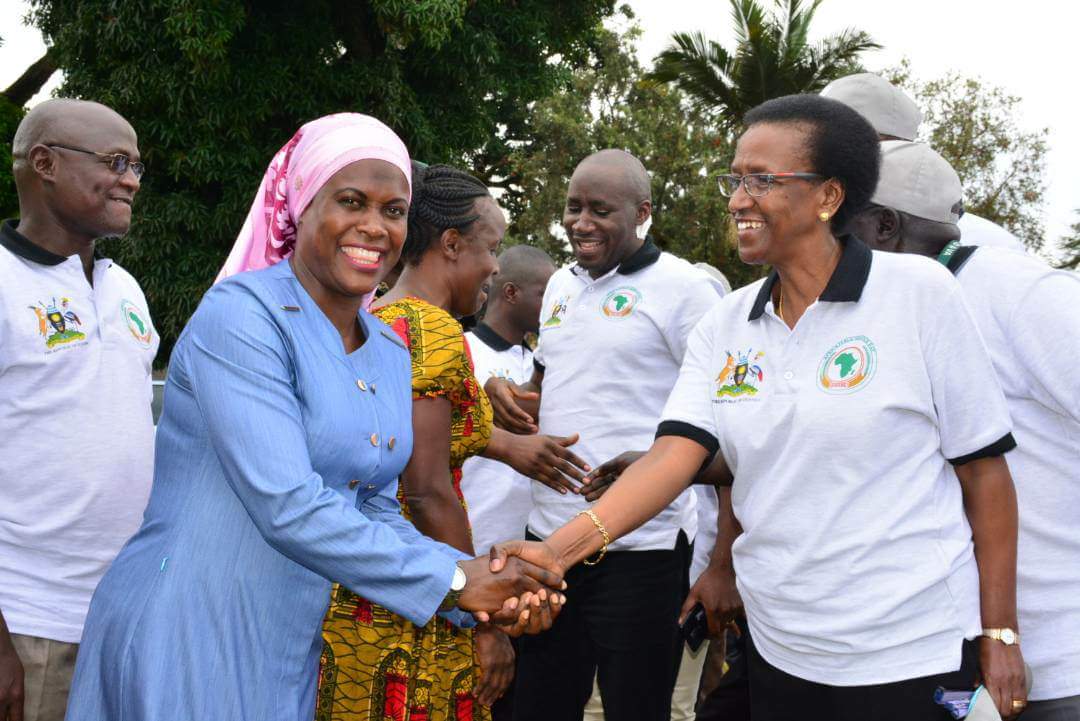 The function was attended by the Mayor of Nakawa Division, Mr Balimwezo Nsubuga Roland, Commissioner Human Resource in the Ministry of Defence and Veteran Affairs, Mr. Cox Aguzu, Ministry of Defence officials among others.