Pyramax®, an Anti-malarial drug with a fixed-dose combination of pyronaridine and artesunate, has been launched in Uganda as another alternative treatment for Malaria.
Co-developed by MMV and Shin Poong Pharmaceutical Co. Ltd., South Korea, Pyramax is a once-daily, 3-day therapy for the treatment of uncomplicated malaria in adults and children over 20kg (Pyramax tablets) and in children and infants between 5 and 20 kg (Pyramax granules).
It has been undergoing development for the last 17 years and currently, Pyramax is listed on World Health Organization's prequalified medicines, which contains the medications considered to be most effective and safe to meet the most important needs in a health system.
Speaking at the launch held at Sheraton Kampala Hotel on Friday, Dr Jimmy Opigo, the Malaria Program Manager in the Ministry of Health said that since the parasites and mosquitoes are constantly changing, it is in the interest of the stakeholders in Malaria control to constantly develop alternatives and new tool to match these changes.
"Malaria remains a major public health challenge in Uganda accounting for 23 percent of all cases in Out patient clinics and 10 percent of in patients. Therefore there is a big need for tools to fight malaria," Dr Opigo said.
"Having alternative medicines is strength in that each of them has a different partner drug. When we have various medicines, it delays the development of artemisinin resistance".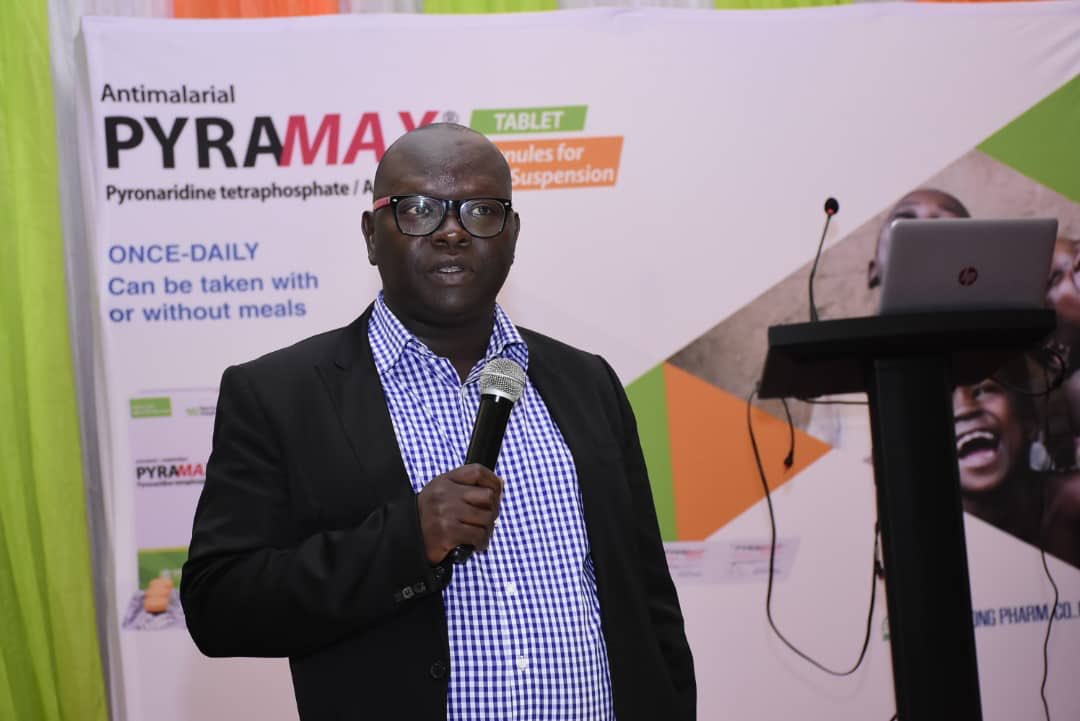 He said that government has assessed the studies conducted on Pyramax to check for its effectiveness, safety as well as ensuring the regulator, National Drug Authority (NDA) has registered this product in the country.
Dr Opigo also said that Ugandan authorities are aware that international regulatory bodies gave a seal of approval. The approval by Uganda's NDA was to "have another level of assurance" he said.
However, he clarified that the launch of Pyramax does not in any way imply that Uganda as a country is abandoning other Artemisinin-based Combination Therapy (ACT) options.
"We are just adding to the options. Artemether-Lumefantrine (AL) has not yet failed in Uganda, Artesunate and Amodiaquine (ASAQ) has not failed and Dihydroartemisinin-Piperaquine (DP) has not failed. But we are happy that there is an alternative (Pyaramax)," Dr Opigo said.
The private sector has been urged to adhere to the draft policy guidelines on the role of Pyramax, which according to Dr Opigo works as first line and second-line treatment.
René Cazetien, the Opeartion Director of Shin Poong Pharm Co. Ltd. said Pyramax has an advantage over the other anti-malarial drugs since it can be taken with or without food.
"As you know, generally, with malaria, one has no appetite for food. You can't eat much. It protects agains reinfection within 14 to 60 days as we proved during the clinical trials," Cazetien told reporters.
He also cited the treatment of both of the two main parasites that cause malaria; Plasmodium falciparum and Plasmodium vivax, as another advantage of using Pyramax.
Uganda was listed among five countries that accounted for nearly half of all malaria cases in worldwide, according to a report released by WHO in November 2018.
Uganda accounted for 4% of the global malaria cases while Nigeria (25%) and the Democratic Republic of the Congo accounted for 25% and 11% respectively.  The other two countries are Mozambique (5%) and India (4%).